Acadian's High School Champions Program Leads the Way
Founded in 1971 in with just eight staff and two vehicles, Acadian Ambulance has grown over the years to more than 4000 employees with a fleet of 400 ground ambulances, helicopters, fixed-wing airplanes, and van and bus transports. Their territory has expanded from Lafayette Parish, Louisiana, to stations spanning large swaths of Louisiana, Texas, and Mississippi.
How does such a large and varied service feed their talent pipeline? In addition to many other strategies, Acadian is leading the industry in its efforts to engage young adults in EMS through its High School Champions program, a division of their National EMS Academy.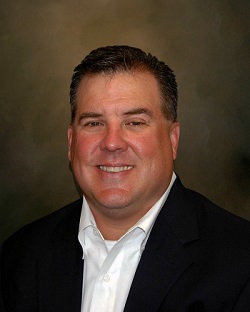 To learn more about the ins-and-outs of the program, AAA caught up with Porter Taylor, Acadian's Director of Operations. Taylor has been in EMS for 29 years, since he joined Acadian Ambulance as a college sophomore. "I love making a difference in people's lives. When I was working on a unit it was the patient, and now, almost 30 years later, it is the employees that I love helping."
Establishing High School Champions was not a linear path. Initially, Acadian would send medics to career fairs and school functions to introduce the field and promote its National EMS Academy (NEMSA) as an opportunity after graduation. "There are a lot of technical grants out there, and a critical staffing need for EMS in general. We wanted to create an avenue for educating students about the benefits of becoming EMTs to support our staffing needs long term," said Taylor.
Although these medic visits were effective, Acadian wanted to expand the fledgling program's scope and reach. He began visiting area high schools and meeting with school boards and directors more than a year ago to build relationships and explore opportunities. The partnerships he built added another facet to the High School Champion initiative wherein Acadian continues to promote NEMSA, coupled with an effort to get the schools to incorporate an EMT program as an elective prior to graduation. "[I wanted] to introduce them to our company and our support of this technical career path. My goal was to let the teachers and technical program directors know that Acadian has jobs for their students upon the successful completion of the program. Once students turn 18, Acadian will be able to offer them a rewarding  position with good pay and benefits and with continuing education opportunities."
Acadian Operations Manager Justin Cox was instrumental in the implementation at Livonia High School, a recent addition to the program. In concert with his professional know-how, Cox had a personal connection to the school—his thirteen year old daughter attends Livonia.
Collaborating with the administration, Acadian now works with schools like Livonia to introduce EMS career paths at the end of high school, a time when students are making key choices about their futures. Students can start the EMT training program as an elective prior to graduation and take the national certification exam upon turning 18. Students spend 2-3 hours 3 days a week, during their junior and senior years preparing. "It is a joy to work on this program," said Taylor, "It is a privilege to help young people make a career choice that is full of rewards."
Does your service have a great program that is making a difference in your area? Let us know in the comments section below, or email ariordan@ambulance.org.
Acadian Ambulance, Louisiana, Mississippi, recruitment, Texas
---
Amanda Riordan
Amanda Riordan serves as the Vice President of Membership of the American Ambulance Association. She joined AAA as Director of Membership in May of 2015. She has fifteen years of progressive experience in non-profit operations, membership development, marketing, operations, and credentialing.
---