Recent Victories and 2019 Priorities
The American Ambulance Association has worked diligently to achieve many legislative and regulatory wins for the industry in the 115th Congress. Thanks to AAA board, volunteer leaders, and members alike, we were able to accomplish many of our goals to improve payment and overall regulations that will benefit AAA members and the industry as a whole. The accomplishments of the 115th Congress include:
Ensuring inclusion and passage of a 5-year extension of the ambulance Medicare add-on payments through December 31, 2022 in the Bipartisan Budget Act (BBA) of 2018. Also included in the BBA of 2018 was the AAA preferred method for data cost collection using a survey which is the most likely to provide useful data as well as the least burdensome on the industry.
Following passage of the extension of the Medicare ambulance add-on payments AAA has successfully worked with CMS and the RAND corporation in the development of the cost collection system in order to ensure that the end result is feasible for our industry. AAA has established itself and our members as a main stakeholder throughout the cost collection development process and look forward to remaining involved.
Introduce legislation to restructure the offset included in the Bipartisan Budget Act of 2018 for the 5-year extension of Medicare add-on payments. This restructuring would allow for the additional 13% reduction included in the BBA 2018 to only be applied those ambulance service agencies in which 50% or more of their volume are repetitive BLS nonemergency transports to and from dialysis centers rather than the industry as a whole.
Supporting the efforts of the IAFC and NAEMT in passage of language from the SIREN Act (2830, H.R. 5429) that reauthorizes the Rural EMS Grant program. These grants will now provide funds up to $200,000 for training, equipment, and personnel retention in rural areas. The grants also require a 10% contribution by the grant recipient. While the AAA had advocated that language be revised to ensure small rural for-profit providers would still be able to apply for grants, we are pleased to see this program reauthorized.
Through AAA members, working with Senator Collins to include report language to accompany the FY2019 Senate VA Appropriations bill which directs the VA to use the prudent layperson standard for determining emergency ambulance services coverage.
2019 Priorities
While we are very pleased with our accomplishments during the 115th Congress, we are eager for the year ahead and will work hard to see all of these priorities come to fruition. The AAA's priorities for 2019 include:
Cost Collection
The 116th Congress will be an important year in the development and implementation of the cost collection system within CMS and its work with the RAND corporation. AAA intends to remain very involved in this process in working with CMS, HHS, and Congress in order to ensure that the cost collection system end result is something with which our industry is able to comply. The AAA is also working to create comprehensive education resources on the new cost collection system. This information can be found at ambulancereports.org.
2019 Medicare Priorities Bill
AAA is eager to introduce a larger piece of legislation that will contribute to the long-term sustainability of the industry. This legislation will address issues such as inadequate reimbursement, the need for innovative payment models, a lack of equitable polices and more.
Public Safety Officers Benefit
AAA will pursue efforts to include paramedics, EMTs and other first responders who work for a private for-profit EMS organization and who die in the line of duty as part of the Public Safety Offers Benefit program so that their family members will receive death benefits.
VREASA
We will continue to pursue the Veterans Reimbursement for Emergency Ambulance Services Act (VREASA) which would provide veterans with reimbursement for emergency ambulance services when a prudent layperson would have a reasonable expectation that a delay in seeking immediate medical attention will jeopardize the life or health of the veteran.
NEATSA Bill – Restructure of Medicare Payment for Non-Emergency ESRD transport
AAA will continue to push for policies that will help our industry target bad actors rather than harshly penalizing the entire ambulance industry for the fraudulent behavior of a few. We will continue to push to restructure the offset of additional cuts on ESRD transports to specifically target this additional cut to only those with 50% or more of their volume as repetitive BLS nonemergency transports to and from dialysis centers.
We will keep you posted of new developments. Thank you for your continued support of the American Ambulance Association.
The American Ambulance Association invites you to become involved with our efforts on Capitol Hill.  It is thanks to our member's contributions, both time and resources, that we are able to have such a strong influence with federal legislators. The efforts of the AAA's legislative team and our members have given our industry nearly $2 billion in desperately needed Medicare relief over the last 12 years. Become a member today and join this important work.
AAA Advocacy Priorities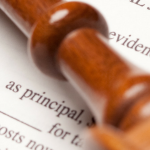 March 25, 2020
Moments ago, the U.S. Senate passed an economic stimulus package in response to the coronavirus (COVID-19) outbreak. The House is expected to consider the legislation in the next few days. As a result of the efforts of the AAA and our members who are also on the front line of the response to COVID-19, we were able to improve the final package. The package includes several provisions that will provide urgent financial assistance and resources to ambulance service organizations and our employees. The provisions are consistent with requests made by the AAA, although they target a broader constituency consistent with much of the rest of the stimulus package. The provisions in the package related to our requests are as follows: Stimulus Package Provisions Health Care Provider Provisions $100 Billion Grant Program: Direct funding to public entities, Medicare or Medicaid enrolled suppliers and providers, and for-profit entities and not-for-profit entities as the Secretary may specify to reimburse for health care related expenses or lost revenues that are attributable to coronavirus. Ambulance service suppliers and providers will file applicants for funding with the Department of Health and Human Services. Sequestration Delay: Suspension of the 2% sequestration cut in Medicare funding for ambulance…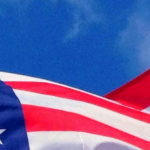 March 23, 2020
None of the proposals offered so far on an economic stimulus package to address the impact of COVID-19 include our specific provisions to provide ambulance relief! Negotiators on a final package failed to reach an agreement over the weekend. There is still time to influence the final outcome! Please write to your members of Congress! There are provisions in the packages that would help businesses, first responders and Medicare providers and suppliers. However, the AAA is advocating for specific help for ambulance services with the prioritization of COVID-19 resources, coverage of services, as well as direct financial assistance. The Congress has heard directly from the AAA about our requests and they need to hear from their constituents about assistance to your operations. If you have not yet contacted your members of Congress, please do so today! Please e-mail today the health aides for your members of Congress! It will take you only a few minutes per congressional office to email a letter. Just follow these steps. 1. USE LETTER TEMPLATE: CLICK HERE to access a draft letter. Please customize your letter including the cities and towns you serve, if you are sending to the office of a Senator or Representative…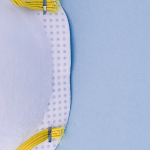 March 21, 2020
The Congress and Administration are currently in negotiations to finalize an economic stimulus package to address the impact of COVID-19. As reported previously, the AAA has been pressing for the prioritization of COVID-19 resources and coverage of services, as well as financial assistance, for ambulance services organizations. Negotiations are expected to wrap up this weekend. Please e-mail today the health aides for your members of Congress! It will take you only a few minutes per congressional office to email a letter. Just follow these steps. 1. USE LETTER TEMPLATE: CLICK HERE to access a draft letter. Please customize your letter including the cities and towns you serve, if you are sending to the office of a Senator or Representative and any additional details as to services you are providing during the COVID-19 outbreak and the financial impact on your operation. 2. LOOK UP HEALTH STAFFER AND EMAIL ADDRESS: CLICK HERE to access a list of the name of the health staffer and email address for all congressional offices. 3. SEND E-MAILS TO STAFFERS: Copy and paste the email address of the health staffer and copy and paste the letter as the body of the e-mail and send. While the Congress may…
March 20, 2020
Over the past several days, the AAA has been pushing the Congress and the Administration to provide immediate financial and other relief to ambulance service organizations and their employees. EMS personnel are often the first medical professionals to come into contact with patients with COVID-19. But our members are running low on personal protection equipment and other supplies necessary to respond to the pandemic. AAA members are providing vital medical services beyond the traditional stabilizing and transporting of patients for which they need to be reimbursed. Our members are also seeing a decrease in both emergency and non-emergency transport call volume as Americans are opting to forgo medically necessary trips to the emergency department and as elective procedures are postponed. It is important that Congress understands the short and long-term implications of our response to COVID-19 and provides critical financial relief. To help our members in their time of need as they respond to the COVID-19 pandemic, the AAA has been advocating that Congress needs to include in the stimulus package they are developing several provisions to help ambulance service organizations. The provisions include providing ambulance service organizations priority access to PPE, authorizing CMS to waive Medicare policy and reimburse…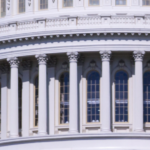 October 31, 2019
Moments ago, Congresswoman Terri Sewell (D-AL) and Congressman Devin Nunes (R-CA) introduced the Medicare Ambulance Access, Fraud Prevention, and Reform Act of 2019 (H.R. 4938). Congressmen Peter Welch, (D-VT), Markwayne Mullin (R-OK), and Earl Blumenauer (D-OR) are original cosponsors of the legislation. Thank you to the bill sponsors for their continued support! H.R. 4938 would help stabilize current and future Medicare reimbursement of ambulance services and set the stage for future reform of the Medicare ambulance fee schedule. If passed, this bill would: Make Medicare Add-ons Permanent – Current temporary 2 percent urban, 3 percent rural, and super rural bonus payments would be made permanent. Expand Prior Authorization Pilot Program Nationwide – To address fraud and abuse with the transportation of dialysis patients by ambulance, the bill expands the Centers for Medicare & Medicaid Services (CMS) national prior authorization program for repetitive non-emergency basic life support (BLS) dialysis transports. CMS has not yet exercised its authority to expand this successful pilot program nationwide. While CMS is considering exercising its authority to extend the program nationwide in a recent proposed rule, it has not made a final determination yet. Provide Regulatory Relief – Amend requirements under the 855 form to make (more…)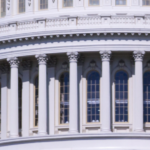 July 3, 2019
The American Ambulance Association has been working hard to accomplish the legislative goals of the membership in the 116th Congress. The AAA would like to take this opportunity to provide an update on what we have accomplished thus far in the 116th Congress. Balance/Surprise Billing Balance/surprise billing is a hot button issue that recently came into the spotlight at the start of the 116th Congress. With the President's announcement calling for Congress to pass legislation that would end surprise billing for patients, there has been an increase in Congressional action on the issue including introduced legislation, discussion drafts and hearings in all committees of jurisdiction. The AAA has been working tirelessly with the Congressional committees of jurisdiction to educate Members and staff on the unique characteristics of EMS systems and that it would be inappropriate to apply the same restrictions on balanced billing to ground ambulance services. The AAA has formed a working group comprised of AAA member volunteers that have worked on policy and messaging on balance billing. The working group has submitted comments to the Energy and Commerce Committee and Senate HELP committees advocating that the ambulance industry is unique from other stakeholders, and as such, should be looked (more…)