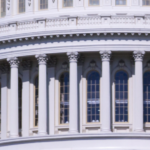 Advocacy

The AAA continues to press the Congress and federal agencies for help to ensure ambulance service organizations and our paramedics and EMTs have the necessary resources and financial assistance to serve their communities.
Help support the AAA's efforts by contacting your members of Congress today asking them to increase and extend our temporary Medicare add-on payments, which are set to expire at the end of this year:
Contact your Members of Congress
2023 AAA Advocacy Priorities
Medicare Ambulance Relief
Last Congress, the AAA was successful in securing a two year extension of our 2% urban, 3% rural, and 22.6% super rural Medicare add on payments. On March 17, 2023 Representatives Brad Wenstrup (R-OH), Terri Sewell (D-AL), Buddy Carter (R-GA) and Paul Tonko (D-NY) introduced the Protecting Access to Ground Ambulance Medical Services Act of 2023 (HR 1666) which would extend the current temporary increases under the Medicare ambulance fee schedule for another three years. On May 18, 2023,  Senators Catherine Cortez Masto (D-NV), Susan Collins (R-ME), Debbie Stabenow (D-MI) and Bill Cassidy, MD (R-LA) introduced S. 1673, which would extend the Medicare add on payments for three years at an increased rate of 3.4% for urban, 4.3% and for rural, and 26.2% for the super rural bonus payment. These increased payment levels would help offset the increased costs of providing ground ambulance services.
One-Pager on House (H.R. 1666) Medicare Extender Bill
One-Pager on Senate (S. 1673) Medicare Extender Bill
Are your members of Congress cosponsors of the Medicare Extender bills? If not, be sure to contact them today!
| | |
| --- | --- |
| H.R. 1666 Cosponsors | S. 1673 Cosponsors |
| Rep. Terri Sewell (AL-07) | Sen. Susan Collins (ME) |
| Rep. Paul Tonko (NY-20) | Sen. Bill Cassidy (LA) |
| Rep. Buddy Carter (GA-01) | Sen. Debbie Stabenow (MI) |
| Rep. Chrissy Houlahan (PA-06) | Sen. Shelley Moore Capito (WV) |
| Rep. G.T. Thompson (PA-15) | |
| Rep. Carol Miller (WV-01) | |
| Rep. Don Bacon (NE-02) | |
| Rep. Susie Lee (NV-03) | |
| Rep. Susan Wild (PA-07) | |
| Rep. Tracey Mann (KS-01) | |
| Rep. Mark Amodei (NV-02) | |
| Rep. Jared Huffman (CA-02) | |
| Rep. Brad Finstad (MN-01) | |
| Rep. Mike Bost (IL-12) | |
| Rep. Adrian Smith (NE-03) | |
| Rep. Joe Morelle (NY-25) | |
| Rep. Shri Thanedar (MI-13) | |
| Rep. Mike Carey (OH-15) | |
| Rep. Jared Golden (ME-02) | |
| Rep. Chris Smith (NJ-04) | |
| Rep. Dan Kildee (MI-08) | |
| Rep. David Valadao (CA-22) | |
| Rep. Danny Davis (IL-07) | |
| | |
Contact your Members of Congress
Veteran's Affairs
On February 16, the Department of Veterans Affairs (VA) issued a final rule entitled "Change in Rates VA Pays for Special Modes of Transportation."Under the final rule, the VA would reimburse for ambulance services provided through its beneficiary travel program at the lesser of the actual charge or Medicare ambulance rates. The Medicare program reimburses ground ambulance service organizations below the cost of providing critical 9-1-1 emergency and urgent interfacility ambulance medical and transportation services. Ground ambulance service organizations are already facing extreme financial challenges with a severe workforce shortage and higher operating costs. Further reimbursement cuts could result in longer response times to 9-1-1 calls and urgent requests for interfacility transports of critical patients as well as access to medical care for not only veterans but also entire communities especially in rural areas. The AAA is advocating to delay the VA Final Rule to ensure EMS providers do not face additional cuts to their reimbursement.
One-Pager on VA Final Rule Delay
EMS Workforce Shortage
With the persistent shortage of ground ambulance service field personnel raising to a crisis level, the AAA has moved the issue to being a top policy priority. The AAA is currently working with key Congressional Committees of jurisdiction to hold hearings on the EMS workforce shortage. We are also developing legislation to specifically target increasing access for ground ambulance service organizations to federal programs and funding for the retention and training of health care personnel.
One-Pager on EMS Workforce Shortage 
Balance Billing
The AAA successfully educated the Congress on the role of local government oversight and other unique characteristics of providing ground ambulance service organizations. As a result, the Congress directed the establishment of a Ground Ambulance and Balance Billing Advisory Committee to address the issue. The Committee has been formed and held its first public meeting in May of 2023. The AAA is working with committee members and advocating that the Congress implement policies that meet the needs of our members.
We will keep you posted of new developments. Thank you for your continued support of the American Ambulance Association.
The American Ambulance Association invites you to become involved with our efforts on Capitol Hill.  It is thanks to our member's contributions, both time and resources, that we are able to have such a strong influence with federal legislators. The efforts of the AAA's legislative team and our members have given our industry nearly $2 billion in desperately needed Medicare relief over the last 12 years. Become a member today and join this important work.