Congress Passes 5 Year Extension of Medicare Add-Ons
On February 9, 2018 the Congress passed the 5 year extension of the Medicare ambulance add-ons. The extension was part of the two-year budget deal reached by congressional leaders. The Bipartisan Budget Act was signed into law by President Trump shortly after passage.
The ambulance provisions in the Bill include the following:
5 year extension of the ambulance Medicare add-ons through December 31, 2022, retroactive to January 1, 2018.
AAA's preferred method of Cost data collection that provides flexibility to the Secretary of HHS in developing the system. Consultation with the industry is required so that it strikes the appropriate balance between obtaining meaningful data while not overly burdening or onerously penalizing the ambulance services.
The penalty for failing to report required data would be a reduction in payment up to 10% for the year following the year in which the data should have been submitted. AAA objected to the house proposed penalty of up to a year of Medicare payments clawback or withholding of payments. A clause is included to wave the penalty in cases of hardship.
A "pay-for" for the 5-year extension of the add-ons with a 13% cut to non-emergent dialysis transports – the AAA had objected to the offset and pushed for a cut targeted to just those entities which abuse the dialysis transport benefit. We were successful in reducing the initial cut from 22% to 13%. The AAA is actively working on other pay-for options that would replace the 13% cut with something targeting dialysis fraud and abuse.
We will keep you posted of new developments. Thank you for your continued support of the American Ambulance Association.
The American Ambulance Association invites you to become involved with our efforts on Capitol Hill.  It is thanks to our member's contributions, both time and resources, that we are able to have such a strong influence with federal legislators. The efforts of the AAA's legislative team and our members have given our industry nearly $2 billion in desperately needed Medicare relief over the last 12 years. Become a member today and join this important work.
Below, you will find a list of several of the ambulance industry's and the AAA's legislative priorities for 2018. Each priority goes over the current climate, the priority itself and provides valuable resources to help you join our efforts.
AAA Advocacy Priorities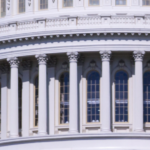 November 16, 2018
Earlier this year, Congress included in the Bipartisan Budget Act of 2018 an offset to go along with the extension of the add-ons that will cut reimbursement for BLS nonemergency transports to and from dialysis centers by an additional 13%. This will be on top of the existing 10% reduction. Senators Bill Cassidy (R-LA) and Doug Jones (D-AL) just introduced S. 3619 which would restructure the offset so that a majority of the additional reduction would be focused on those ambulance service agencies in which 50% or more of their volume are repetitive BLS nonemergency transports to and from dialysis centers. S. 3619 will serve as a companion Bill to the House version, the NEATSA Act (H.R.6269) by Congressman LaHood (R-IL) and Congresswoman Sewell (D-AL) which was introduced in June 2018. The additional cut went into effect on October 1 and impacted AAA members and the AAA are working to get this legislation passed. The AAA will be sure to keep members updated as this legislation moves through Congress. Questions?: Contact Us If you have questions about the legislation or regulatory initiatives being undertaken by the AAA, please do not hesitate to contact a member of the AAA Government Affairs (more…)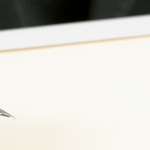 November 15, 2018
Happy National Rural Health Day! Thank you to all of the ambulance service providers who work hard providing life-saving treatment in rural areas every day. In part of our ongoing advocacy efforts, the AAA sent a letter today to the Rural Caucuses in the United States Senate and House of Representatives. Addressed to leadership of the caucuses, Sen. Pat Roberts (R-KS), Sen. Heidi Heitkamp (D-ND), Rep. Adrian Smith (R-NE), and Rep. Tim Walz (D-MN), this in-depth letter highlights the critical work that our members do every day around the country and raises important issues affecting the industry. Issues covered in the letter include: Stabilizing the Ambulance Fee Schedule Make the add-ons permanent and build them into the base rate Use new data from the ambulance cost collection program to ensure reimbursement is adequate going forward New data should be used to assess the problems with the current ZIP-code methodology for determining rural and super-rural services Ambulance Fee Schedule Reform Proposed alternative models for rural ambulance services Encouraging Congress to look at alternative destination options for ambulance service providers Recognizing Ambulance Services as Providers of Health Care Moving non-fire-based ambulance services from suppliers to providers under Medicare The letter also highlights…
October 22, 2018
October 22, 2018 Contact: Amanda Riordan Phone: 703-615-4492 Email: ariordan@ambulance.org For Immediate Release Statement on Cost Data Collection for Ambulance Services WASHINGTON, DC—On October 17, the International Association of Fire Chiefs (IAFC), International Association of Fire Fighters (IAFF), and The Metropolitan Fire Chiefs Association released a joint statement discouraging fire-based providers from endorsing AAA's proposed ambulance cost collection methodology. While we regret to learn that they do not believe that our method is appropriate for the segment of providers they represent, we respectfully disagree and invite open dialogue as our previous requests to discuss cost collection with the IAFF and IAFC were declined. The American Ambulance Association membership is composed of ambulance providers of all types and sizes, ranging from non-profit, for-profit, volunteer, hospital-based, county-based, public utility models, and more. We represent 911 ambulance providers in major metropolitan areas, small 911 providers in rural America, and those who provide vital hospital-to-hospital interfacility mobile healthcare throughout the country. AAA encourages all ambulance providers to visit www.ambulancereports.org to learn about the extensive research, time, and thought devoted to ensure that our comprehensive recommendations accurately capture data for the full spectrum of providers. "Regardless of an ambulance organization's service model, we collectively serve (more…)
October 8, 2018
Talking Medicare: CMS Implements Further Cuts in Reimbursement for Dialysis Services; Medicare Payment Data Shows Continued Reduction in Overall Spending on Dialysis Transports, but Net Increase in Dialysis Payments in Prior Authorization States On October 1, 2018, CMS implemented an additional thirteen (13%) cut in reimbursement for non-emergency BLS transports to and from dialysis. This cut in reimbursement was mandated by Section 53108 of the Bipartisan Budget Act of 2018. This on top of a ten (10%) cut in reimbursement for dialysis transports that went into effect on October 1, 2013. As a result, BLS non-emergency ambulance transports to and from dialysis that occur on or after October 1, 2018 will be reimbursed at 77% of the applicable Medicare allowable. The payment reduction is partially the result of the reduction in the amounts paid for dialysis services. However, it is also reflective of an overall decline in the number of approved dialysis transports. For this, we can look primarily to the impact of a four-year demonstration project that requires prior authorization of dialysis transports in 8 states and the District of Columbia. As a reminder, the original prior authorization states were selected based on higher-than-average utilization rates and high rates of…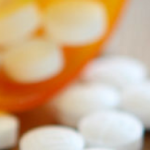 September 25, 2018
The AAA continues to push on policy issues important to our members we are happy to provide an update on two pieces of legislation that we have been actively monitoring. Congress is proceeding with consideration of several legislative vehicles as they address key topics prior to the November elections. First Responder Opioid Grant Program The AAA is pleased to report that language we supported on grant funding for opioid protection training for first responders has passed the Senate. Based on an analysis by counsel, we believe all ambulance service agencies would be eligible to apply for the grants. In 2017, the Administration officially labeled the Opioid Crisis as a public health emergency, and in response Congress has finally taken action. On Monday, the Senate overwhelmingly passed the Opioid Crisis Response Act with a bipartisan vote of 99-1. The impact of this legislation on the ambulance industry includes providing resources and training so that first responders and other key community sectors, including emergency medical services agencies, can appropriately protect themselves from exposure to drugs such as fentanyl, carfentanil and other dangerous licit and illicit drugs. $36,000,000 will be given annually for each fiscal year from 2019 through 2023. The bill also (more…)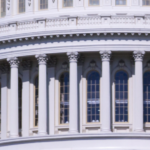 August 23, 2018
Government Affairs Update: What We're Working On The AAA continues to press policy initiatives with Congress and the Administration that are important to our members. While not as high-profile as our successful efforts earlier this year on the five-year extension of the Medicare ambulance add-ons, the AAA is working hard on ambulance legislation and regulations that impact the EMS industry and ambulance services across the country. Here is a snapshot of those current efforts. Over the next month, we will be providing weekly in-depth updates highlighting these issues. Ambulance Cost Data Collection System The AAA was successful in getting our preferred language of an ambulance cost data collection system using a survey and random sample methodology included with the extension of the add-ons in the Bipartisan Budget Act of 2018. However, that was just the first key step in the process. We now need to ensure that CMS gets the details right as the agency develops the structural specifics and data elements for the system. It is critical that the system is designed in a way that ambulance service suppliers and providers will submit the most accurate data possible. The data will ultimately provide the information necessary for Congress, the…