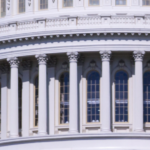 Advocacy

The AAA continues to press the Congress and federal agencies for help to ensure ambulance service organizations and our paramedics and EMTs serving on the front lines of the COVID-19 pandemic have the necessary resources and financial assistance to serve their communities.
Help support the AAA's efforts by contacting your members of Congress today asking them to support the ambulance industry in upcoming COVID-19 relief legislation:
Contact your Members of Congress
2021 Priorities
While we are very pleased with our accomplishments during the 116th Congress, we are eager for the year ahead and will work hard to see all of these priorities come to fruition. The AAA's priorities for 2021 include:
Ground Ambulance Medical Services Act of 2021
Extending Medicare Add-On Payments for Five Years
In 2018 the AAA was successful in advocating for a 5-year extension of the Medicare Ambulance Add-Ons payments, which are set to expire on December 31, 2022. The 2% urban, 3% rural, and super rural bonus payments are vital in ensuring all patients have access to ground ambulance medical services. Congress had planned to review the ambulance cost collection data as it relates to ambulance reimbursement, but due to the COVID-19 pandemic the reporting period has been delayed by two years. Given the delay, the AAA is advocating for another 5-year extension of the add-on payments in the Ground Ambulance Medical Services Act of 2021. During this time the cost collection data can be collected, analyzed, and applied to a long-term solution to the underfunding of the Medicare ambulance fee schedule.
Correcting Zip Code Issues with Add-On Payments
Changes in the fielding of the U.S. Census have negatively impacted the designation of rural and super-rural areas, which resulted in hundreds of rural zip codes being categorized as urban following the 2010 census. Because of this, the AAA is advocating for Medicare to provide an appeal process for reconsidering a change in a Zip Code's status as rural or super-rural. In addition, a new exception should be established under Medicare that maintains rural ZIP codes in large urban counties as rural or super-rural, if there are 1,000 or fewer people per square mile in the ZIP code. This provision is also part of the Ground Ambulance Medical Services Act of 2021.
Treatment in Place

Language from S.149, introduced by Senators Cortez Masto (D-NV) and Bill Cassidy, M.D. (R-LA), passed in the House Budget Reconciliation Package in early March. Representatives Axne (D-IA), Larson (D-CT) and Westerman (R-AR) introduced companion legislation (H.R. 1609) in the House. This Treatment in Place language gives the Centers for Medicare and Medicaid Services (CMS) the authority to waive the requirement that a patient must be transported to a medical facility in order for a ground ambulance service organization responding to a 9-1-1 emergency call to be reimbursed by Medicare when there is a community-wide EMS protocol restricting the transport of the patient. The AAA is advocating that this waiver be retroactive to the beginning of the Public Health Emergency.
Balance Billing
The COVID-19 economic relief package passed at the end of the 116th Congress included legislation to prevent most health care providers from balance billing patients with health insurance who are out-of-network. Ground ambulance services were excluded from these restrictions with Congress instead creating an Advisory Committee on Ground Ambulance and Patient Billing to study the issue and report to key congressional committees. AAA President, Shawn Baird, has created the AAA Balance Billing Task Force to promote nominations of AAA representatives to the advisory committee, formulate policies, and gather data to promote the solution that is best for our members and industry.
COVID-19 Provider Relief Funding
The AAA has spearheaded efforts for funding for ground ambulance services to cover the lost revenue and increased costs due to the Public Health Emergency. The AAA has been successful in advocating for the distribution of approximately $350 billion in relief under the first two rounds of funds, and according to HHS the agency distributed $1.4 billion in round three to ambulance services, non-medical transportation, and brokers, which it highlighted in its announcement about the funds. As part of the American Rescue Plan, Congress allocated an additional $8.5 billion to rural Medicare providers and suppliers for which rural ground ambulance service agencies are eligible. The AAA also continues to advocate to HHS that a fourth round of funding be announced that would allow those AAA members who did not submit a complete application under round three to be potentially eligible for additional funding.
We will keep you posted of new developments. Thank you for your continued support of the American Ambulance Association.
The American Ambulance Association invites you to become involved with our efforts on Capitol Hill.  It is thanks to our member's contributions, both time and resources, that we are able to have such a strong influence with federal legislators. The efforts of the AAA's legislative team and our members have given our industry nearly $2 billion in desperately needed Medicare relief over the last 12 years. Become a member today and join this important work.