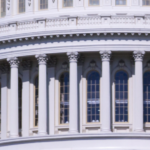 Advocacy

Recent Victories and 2020 Priorities
The AAA continues to press the Congress and federal agencies for help to ensure ambulance service organizations and our paramedics and EMTs serving on the front lines of the COVID-19 pandemic have the necessary resources and financial assistance to serve their communities.
Help support the AAA's efforts by contacting your members of Congress today asking them to support the ambulance industry in upcoming COVID-19 relief legislation:
Contact your Members of Congress
Past accomplishments of the 115th Congress include:
Ensuring inclusion and passage of a 5-year extension of the ambulance Medicare add-on payments through December 31, 2022 in the Bipartisan Budget Act (BBA) of 2018. Also included in the BBA of 2018 was the AAA preferred method for data cost collection using a survey which is the most likely to provide useful data as well as the least burdensome on the industry.
Following passage of the extension of the Medicare ambulance add-on payments AAA has successfully worked with CMS and the RAND corporation in the development of the cost collection system in order to ensure that the end result is feasible for our industry. AAA has established itself and our members as a main stakeholder throughout the cost collection development process and look forward to remaining involved.
Introduce legislation to restructure the offset included in the Bipartisan Budget Act of 2018 for the 5-year extension of Medicare add-on payments. This restructuring would allow for the additional 13% reduction included in the BBA 2018 to only be applied those ambulance service agencies in which 50% or more of their volume are repetitive BLS nonemergency transports to and from dialysis centers rather than the industry as a whole.
Supporting the efforts of the IAFC and NAEMT in passage of language from the SIREN Act (2830, H.R. 5429) that reauthorizes the Rural EMS Grant program. These grants will now provide funds up to $200,000 for training, equipment, and personnel retention in rural areas. The grants also require a 10% contribution by the grant recipient. While the AAA had advocated that language be revised to ensure small rural for-profit providers would still be able to apply for grants, we are pleased to see this program reauthorized.
Through AAA members, working with Senator Collins to include report language to accompany the FY2019 Senate VA Appropriations bill which directs the VA to use the prudent layperson standard for determining emergency ambulance services coverage.
2020 Priorities
While we are very pleased with our accomplishments during the 115th Congress, we are eager for the year ahead and will work hard to see all of these priorities come to fruition. The AAA's priorities for 2020 include:
Ambulance Funding in Response to COVID-19
Allocate a total of $2.89 billion under the Public Health and Social Services Emergency Fund (PHSSEF) for ground ambulance service organizations to account for increased costs, uncompensated care and lost revenue related to COVID-19.
Ensure all EMS first responders including private for-profit, governmental, nongovernmental, nonprofit, and volunteer providers and personnel are covered in applicable provisions of the package by using the definition of "emergency response providers" from the Homeland Security Act of 2002.
Expansion of Treatment in Place Coverage

Authorize CMS to reimburse ambulance service providers and suppliers for performing protocol-driven non-reimbursable medical services in responding to COVID-19 cases and transporting patients to facilities other than hospitals. This coverage will help limit the spread of COVID-19 by keeping patients with mild cases of COVID-19 at home and out of overcrowded hospitals or other facilities where they could expose others to the virus.
Priority PPE Access
Give emergency response providers priority access along with other emergency medical professionals to Personal Protective Equipment (PPE). To ensure that emergency response providers are sufficiently equipped to handle the surge capacity and capability to respond to the spread of COVID-19, ambulance providers and suppliers need priority access to personal protective equipment (such as N95 masks, face shields, OSHA gowns and surgical masks).
Allow Private For-Profit EMS Providers to Apply Directly for FEMA Grants
Allow private for-profit EMS agencies to apply directly to the Federal Emergency Management Agency (FEMA) for Public Assistance program grants during the Public Health Emergency and waive the matching requirement for emergency response providers. This will allow all EMS agencies to apply for financial assistance and for state and local governments to focus their limited resources on directly combating the pandemic.
Expand Public Safety Officer Benefits (PSOB)
Add COVID-19 as an infectious disease under the Public Safety Officers' Benefit (PSOB) and extend coverage during the pandemic to paramedics and EMTs employed by a private ambulance service (pursuant to H.R. 2887) who die from COVID-19.
We will keep you posted of new developments. Thank you for your continued support of the American Ambulance Association.
The American Ambulance Association invites you to become involved with our efforts on Capitol Hill.  It is thanks to our member's contributions, both time and resources, that we are able to have such a strong influence with federal legislators. The efforts of the AAA's legislative team and our members have given our industry nearly $2 billion in desperately needed Medicare relief over the last 12 years. Become a member today and join this important work.