Upcoming Webinars
January 29, 2019 | 2:00 PM Eastern
Speakers: Angie McLain, Asbel Montes, Scott Moore
$50 for Members | $100 for Non-Members (price included with Gold and Silver ACE Subscription packages)
The cost data survey will be a summary of ambulance supplier activities for a calendar or fiscal year. The cost data survey could be the basis for future rate setting and will provide lawmakers data to make policy decisions. It is important for ambulance suppliers to understand the Center for Medicare and Medicaid Services' current rules for allowable versus non-allowable cost and how identifying appropriate cost centers created prior to the start of the cost data survey will be the key to success for capturing appropriate cost data for your organization.
In this webinar, participants will:
• Discover the importance of structuring cost allocation within your organization.
• Learn how to start identifying allowable cost versus non-allowable cost within your organization.
• Learn how CMS currently defines reasonable cost.
• Discover how you must use cost principles to allocate for allowable cost, indirect or direct.
• Begin to understand how cost is allocated based on specific cost objectives or cost centers.
• Learn how allocating cost must support reasonable cost for patient care.
• Gain an understanding of accrual-based accounting utilized for reporting cost data and how it relates to allowable cost.
• Expand your knowledge on CMS current standards on allocating cost, and why it's important to get it correct prior to submitting your first cost data survey.

NAAC approved for 1 CEU.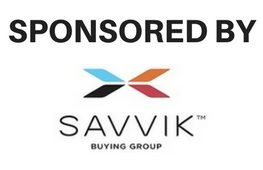 ---
February 6, 2019 | 2:00 PM Eastern
Speakers: Scott Moore, Aaron Director
$50 for Members | $100 for Non-Members (price included with Gold and Silver ACE Subscription packages)
Correctly calculating volunteer labor is one of the more difficult aspects of ambulance cost data collection. With varying costs associated with volunteer labor (insurance, per diems, etc.), the volunteer labor variable is significant. During this webinar, faculty will review the finer details associated with volunteer labor including a standard calculation that can be used as an FTE placeholder, so service's true costs are reflected. Register►

NAAC approved for 1 CEU.