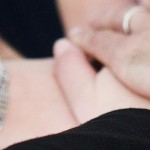 Membership
The American Ambulance Association understands the business of caring for people.
AAA advocacy gives ambulance services a voice in public policy, protects their interests, and removes obstacles to growth so that they can better serve their communities. Our exclusive member resources help services do more with less, empowering them to stay focused on patient care.
In an unpredictable industry climate, AAA membership delivers the tools, resources, and connections you need to keep your service rolling.
Why AAA Membership?
The American Ambulance Association has a seat at the table of all major legislative and regulatory organizations that make decisions affecting the ambulance industry. In fact, AAA is the only trade association actively working to ensure accurate Medicare reimbursement. Each year the AAA invests over $1,000,000 in advocacy to present your interests before Congress and regulatory agencies.
In addition to excellence in advocacy, AAA membership brings tremendous value to your organization with benefits including:
---
---
---
---