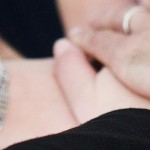 Membership
The American Ambulance Association understands the business of caring for people.
AAA advocacy gives ambulance services a voice in public policy, protects their interests, and removes obstacles to growth so that they can better serve their communities. Our exclusive member resources help services do more with less, empowering them to stay focused on patient care.
In an unpredictable industry climate, AAA membership delivers the tools, resources, and connections you need to keep your service rolling.
Why AAA Membership?
The American Ambulance Association has a seat at the table of all major legislative and regulatory organizations that make decisions affecting the ambulance industry. In fact, AAA is the only trade association actively working to ensure accurate Medicare reimbursement. Each year the AAA invests over $1,000,000 in advocacy to present your interests before Congress and regulatory agencies.
In addition to excellence in advocacy, AAA membership brings tremendous value to your organization with benefits including:
NEW! Free access to Amber Cost Collection software
NEW! Free access to ALL AAA E-books
NEW! Free access to ALL live AAA Webinars
free counselor match services for your medics
complimentary Critical Incident Stress Management (CISM) onsite at your location should disaster occur
expert analysis on current government affairs topics (sample advisory)
access to our Medicare, operations, labor relations, and human resources consultants
bulk buying discounts on everything from office supplies to vehicles through Savvik Buying Group (formerly the North Central EMS co-op)
Payline credit card payment processing discounts
weekly industry news digest (sample issue)
low-cost full-service employee background screening through Sterling Backcheck
HR and operations toolkits covering workplace violence, suicide prevention, intercultural communication, more
50% discount on face-to-face education programs and the AAA Annual Conference & Trade Show
the ability to grant access to the above to an

unlimited

number of your staff.
---
---
---
---