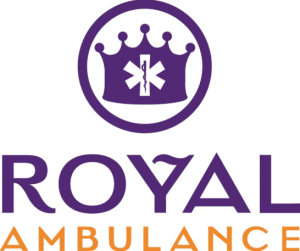 Royal Ambulance
San Leandro, California
500 Staff | 9 Quarantined in 2020
Royal Ambulance is the leader in healthcare transportation & patient navigation services in Alameda County, Contra Costa County, Santa Clara County, Santa Cruz County, and San Mateo County. Since 2006, we've grown from 2 ambulances and 10 employees to over 80 ambulances and 500+ team members. We are recognized as one of Inc Magazine's Fastest-Growing Private Companies and as one of Modern Healthcare's "Best Places to Work".
As we continue to grow, we remain focused on maintaining our culture of professional and personal development, a supportive family environment, and a first-class employee experience. At Royal we firmly believe it's not just about the destination, it's about the journey! It's about who you become along the way, the people you meet, the connections you make and the experiences that you have that shape the kind of healthcare professional you become.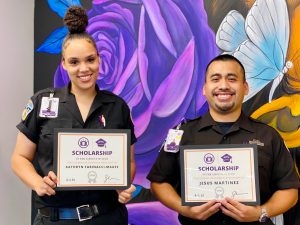 As a pillar of the San Francisco Bay Area community, Royal was at the forefront of "Project Helping Hands" – an initiative to support Skilled Nursing Facilities whose staff and residents were affected by COVID. The task at hand was to have EMTs work in the role of CNA and support staff, teaming up with facility employees and assist with bathing, feeding, caring, and sharing love and compassion. Project Helping Hands brought together nurses, CNAs, doctors, leaders, and EMS – all working together to care for the most vulnerable.
We operate on four core values: Driven, Adaptable, Engaging, and Adaptable. You have to be Driven to get up every morning knowing what you're dealing with. You must be adaptable to an ever-changing environment where the virus is everywhere. You have to be Engaged with the situation or accidents might happen. And lastly, Empathetic to those who are struggling through this crisis.
We are truly proud of our team of healthcare HEROES who rise up and show up every day to face this pandemic head-on with courage and conviction to ensure that our patients and community receive the best care and experience.