40 Under 40 nominees were selected based on their contributions to the American Ambulance Association, their employer, state ambulance association, other professional associations, and/or the EMS profession.
____
Jason Kirk
Manager Ambulance Services
Prisma Health Ambulance Services
Simpsonville, South Carolina
LinkedIn
Nominated by: Steven Howell
Biography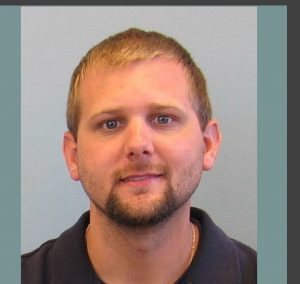 Jason Kirk has been a Paramedic for over 16 years in the Upstate of South Carolina. Starting out in the Explorer program with Greenville County EMS, Jason has held various paid EMS positions including Flight Paramedic and most recently Manager over Ambulance Services for the 2020 South Carolina Large EMS System of the Year. Jason has a Bachelors of Science from Columbia Southern University in Emergency Services Administration and is currently pursuing his Master's degree in Organizational Leadership from Anderson University in South Carolina. Jason has spent his entire life in the Upstate of South Carolina and currently resides in Simpsonville with his wife and their two children.
Reason for Nomination
Jason Kirk has held many positions in EMS over the years and has excelled in each one. Most recently as a Supervisor with Prisma Health Ambulance Services, Jason was instrumental in leading the development and implementation of a hospital discharge lounge to improve patient throughput for one of the largest hospital systems in South Carolina. Jason has stepped into several roles including managing non-emergency transport/PACE transportation for both Upstate Prisma and the Midlands Prisma locations. Accepting a promotion in 2021 Jason assumed the role of Manager Ambulance Services and has been instrumental in managing new IT projects, improving throughput for the healthcare system, and reducing and eliminating waste through oversight of supply order. Jason is a leader that his teammates are willing to follow and sets an example for others. Jason has an amazing future within EMS and puts his heart and soul into taking care of the patients and team members that he encounters on a daily basis. For this reason, Jason Kirk is deserving of the 40 under 40 for mobile healthcare.