2021 40 Under 40 | Sandra Whaley | California
40 Under 40 nominees were selected based on their contributions to the American Ambulance Association, their employer, state ambulance association, other professional associations, and/or the EMS profession.
____
Sandra Whaley
Vice President of Communications
Medic Ambulance Service
506 Couch Street, California
Nominated by: Rob Lawrence
Biography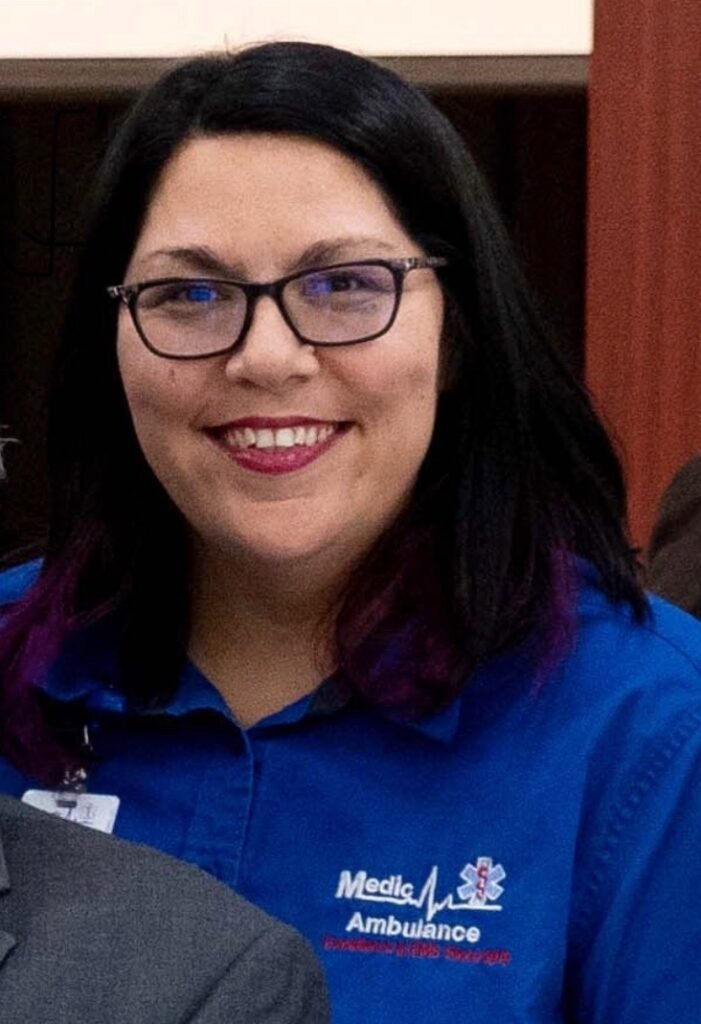 Sandra Whaley is the Vice president of Communications for Medic Ambulance of Vallejo, California. Her career in EMS began in 1998 as a Billing Office Specialist before morning not EMS Dispatch in 2005, becoming Communications Center Manager in 2007 and VP Communications in 2012. Under Sandras leadership, Medic gained ACE accreditation from the International Academies of Emergency Dispatch and she also contributed to CAAS accreditation resulting in Medic being only a very few organizations across the country to have both ACE and CAAS accreditation. Sandra is a certified Communication Center Manager (CCM) and has a Bachelor of Science in Kinesiology from California State University.
Reason for Nomination
Without a doubt, the excellence of any EMS system starts with the phone call. It is acknowledged that life-saving is initiated by our heroes in headsets – our Call Takers and Dispatchers. The leadership of our emergency communication functions is as essential towards operational success as field supervisors are. The contribution that Sanda Whaley has made to the success of MEDIC ambulance has been immeasurable. Under her leadership, Medic attained ACE accreditation, and her contribution as a leader no doubt contributed towards the organization's CAAS accreditation. Sandra has expanded her experience and knowledge into her local community and Sandra has also been both a board member and chair of the Solano County Community Healthcare Board. Priority Dispatch recently noted Sandra as a 'remarkable woman who has worked her way up the ranks to now serve as the VP of Communications' They featured her as part WomensHistoryMonth where she offered the sage advice – "To those coming into this industry, you need to make sure that you have empathy for the people who are calling," she says. "Some of them are calling in on the most difficult day of their life. Our job is to guide them through giving us the right information so that we can get help to them quickly." Sandra has the right attitude and approach to be a leader of the future that continues to lift the emergency communication element of our profession to further heights. She is therefore a deserving candidate for 40 under 40 recognition.