2021 40 Under 40 | James Pierson | California
40 Under 40 nominees were selected based on their contributions to the American Ambulance Association, their employer, state ambulance association, other professional associations, and/or the EMS profession.
____
James Pierson
President and COO
Medic Ambulance Service
506 Couch Street, California
LinkedIn
Twitter: @JPmedic632
Nominated by: Rob Lawrence
Biography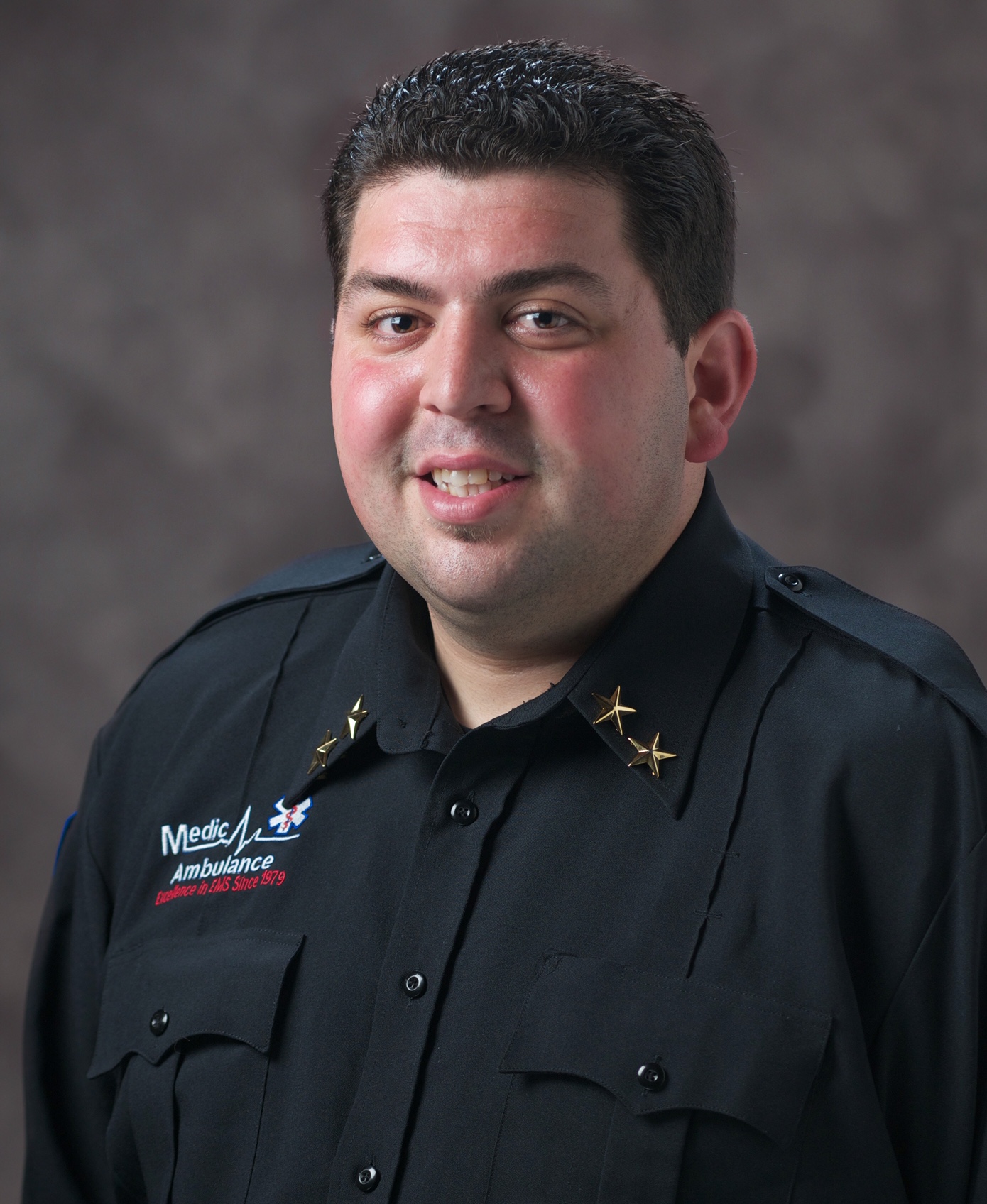 James Pierson FACPE is President and Chief Operating Officer of Medic Ambulance of Vallejo, California. He has spent his entire working life working from the bottom up within the company. He began as a logistic, System Support Technician 20 years ago and subsequently working his way up in every post from Dispatcher to COO. Jimmy has leveraged his knowledge across both state and country and is a member of many boards and associations and he is currently the Vice President of the California Ambulance and was recently appointed as a board member of the International Association of Healthcare Integration. Jimmy has been the recipient of many awards, most notably the 2018 State of California Paramedic of the Year and a California Meritorious Service Medal in 2019.
Reason for Nomination
James 'Jimmy' Pierson has devoted his life to EMS. he understands the business and operations of EMS from top to bottom and local to national. As a and organization and state leader, Jimmy is also now beginning to make his presence felt at the national level. He is dynamic, enthusiastic, and totally focused on the improvement of EMS as a profession and the people who work and serve in it. Jimmy is ready, willing and able to share best practice always and is fast becoming a national Subject Matter Expert via webinars and presentations that is increasing his expert exposure to EMS operators everywhere. Jimmy exemplifies the reason we now seek to identify and recognize our 40 under 40 as they are truly the future of EMS leadership and given his current trajectory, we fully expect to see him leading on the national stage in the future.