2021 40 Under 40 | Ben Summer | Minnesota
40 Under 40 nominees were selected based on their contributions to the American Ambulance Association, their employer, state ambulance association, other professional associations, and/or the EMS profession.
____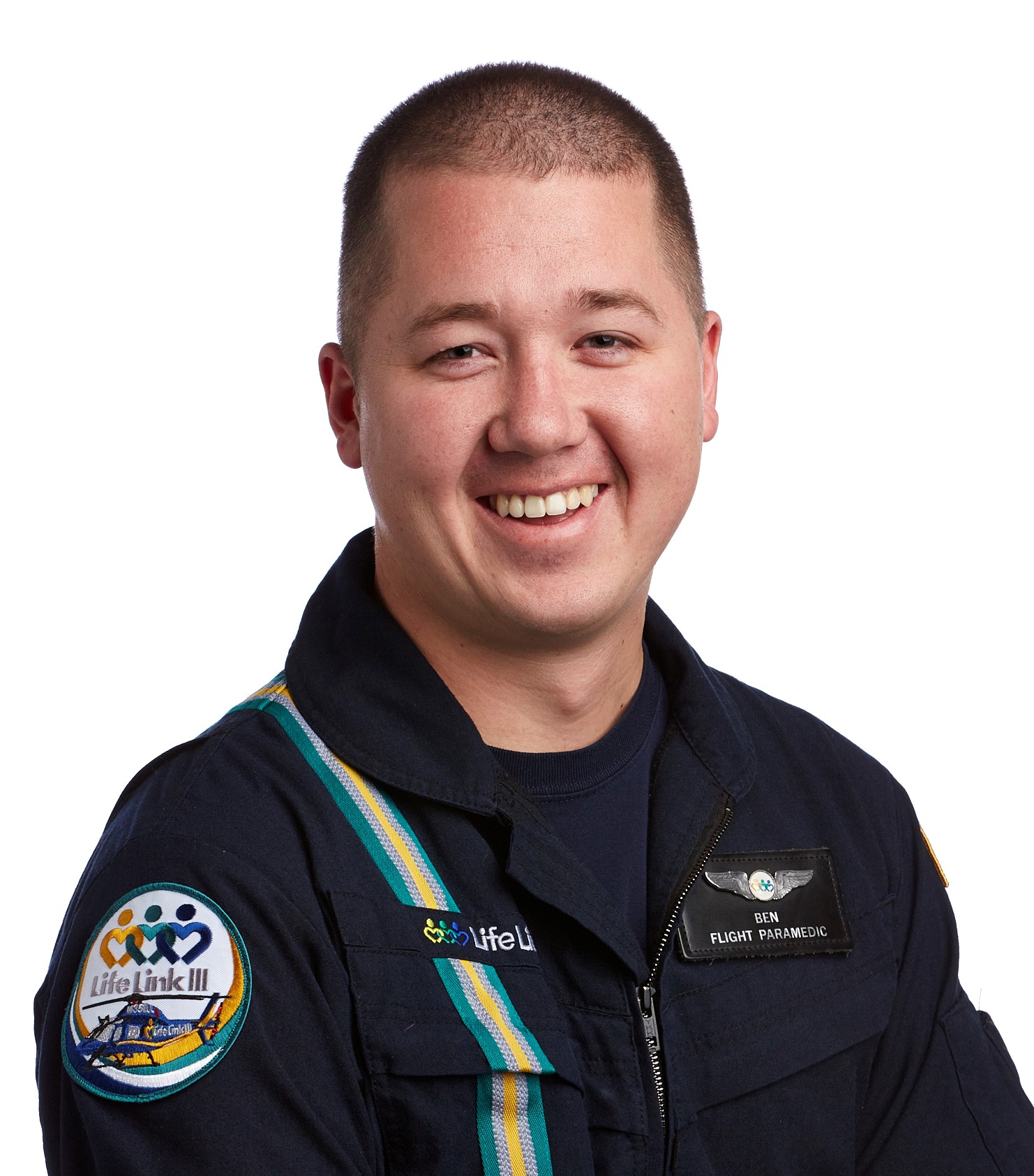 Ben Summer
Regional Clinical Manager
Life Link III
8009 34th Ave S, Suite 1300, Minnesota
LinkedIn
Nominated by: Kolby Kolbet
Biography
Ben Summer is a Regional Clinical Manager for Life Link III where he oversees bases located in Alexandria and Willmar, Minnesota. He joined Life Link III in 2013 as a Flight Paramedic at the Alexandria Base. Ben has also held positions at Life Link III as Base Lead and Field Training Officer in Alexandria. Prior to joining Life Link III, Ben worked at Stevens County Ambulance Service in Morris, MN, and FM Ambulance in Fargo, ND. Ben holds an Associate's Degree in Paramedicine from Bismarck State College. Ben was a recipient of the Minnesota Ambulance Association's Star of Life award in 2017. Outside of Life Link III, Ben volunteers as a Tactical Paramedic for the Douglas County Sheriff's Office SWAT Team.
Reason for Nomination
Ben has been at Life Link III since 2013 where he began as a flight paramedic. Over the past 8 years, has gradually advanced his career serving as a Base Lead and now in his current role as Regional Clinical Manager in which he is responsible for the oversight of about 30 clinicians. He also routinely serves as clinical manager on call in which he provides clinical oversight and advice for our entire clinical cohort of 125 people and is a highly respected colleague.
Ben has spent his entire career serving as a servant leader. Ben is able to relate not only to his patients and their families but the entire community he serves. Ben has one priority in his career and that is to serve others. Ben is always looking to further educate himself and seek out every opportunity to assist others in need. Ben demonstrates the commitment to his communities through his involvement as serving on Regional Trauma Advisory Committees as well as the Douglas County SWAT team.
Ben is committed to clinical excellence by setting the standard and communicating the expectations of his clinical staff. Ben leads by example and is continuously providing constructive feedback when reviewing clinical documentation. Ben is keenly aware that in order to provide the highest level of clinical care, we must be fiscally responsible. Ben made it his own initiative to begin tracking our Whole Blood inventory in an effort to minimize the unnecessary waste/cost of a precious resource. This initiative reduced waste by 20%.
Not only does Ben serve alongside his peer managers, but he is also always willing to assist in any way he can. Whether it's covering for others while they are away or helping a new base lead or mentor a new clinical manager, Ben can always be counted on. Ben holds all his peers accountable to ensure that the patient and our employees are the main priority when making decisions. Ben has the gift to naturally lead in a way that comes across as his willingness to not only identify a problem but to also provide a solution.
No grass will grow under Ben's feet as he continues on his steep growth trajectory. Not only has been obtained several professional certifications, Ben is also pursuing his Bachelor's degree in Nursing.
Ben has been awarded the Star of Life for his heroic actions while responding to a tragic air medical crash that occurred at his base of operations. It was that night where he sprang into action to take care of the crew injured in that horrific crash and assisted the local emergency department in providing care to these injured colleagues. Ben has also been recognized as an emerging leader in the industry and was the recipient of the Medevac Foundation International's scholarship to the Medical Transport Leadership Institute where he will earn his Certified Medical Transport Leadership Institute.
Ben is a person of integrity and sees the potential in everyone he interacts with. Ben is driven, determined, and destined for excellence as he serves in this service-oriented industry.