2021 40 Under 40 | Lesley Osborn | Texas
40 Under 40 nominees were selected based on their contributions to the American Ambulance Association, their employer, state ambulance association, other professional associations, and/or the EMS profession.
____
Lesley Osborn
Medical Director
Memorial Hermann Life Flight
6411 Fannin St Houston, Texas
LinkedIn
Nominated by: Justin Reed
Biography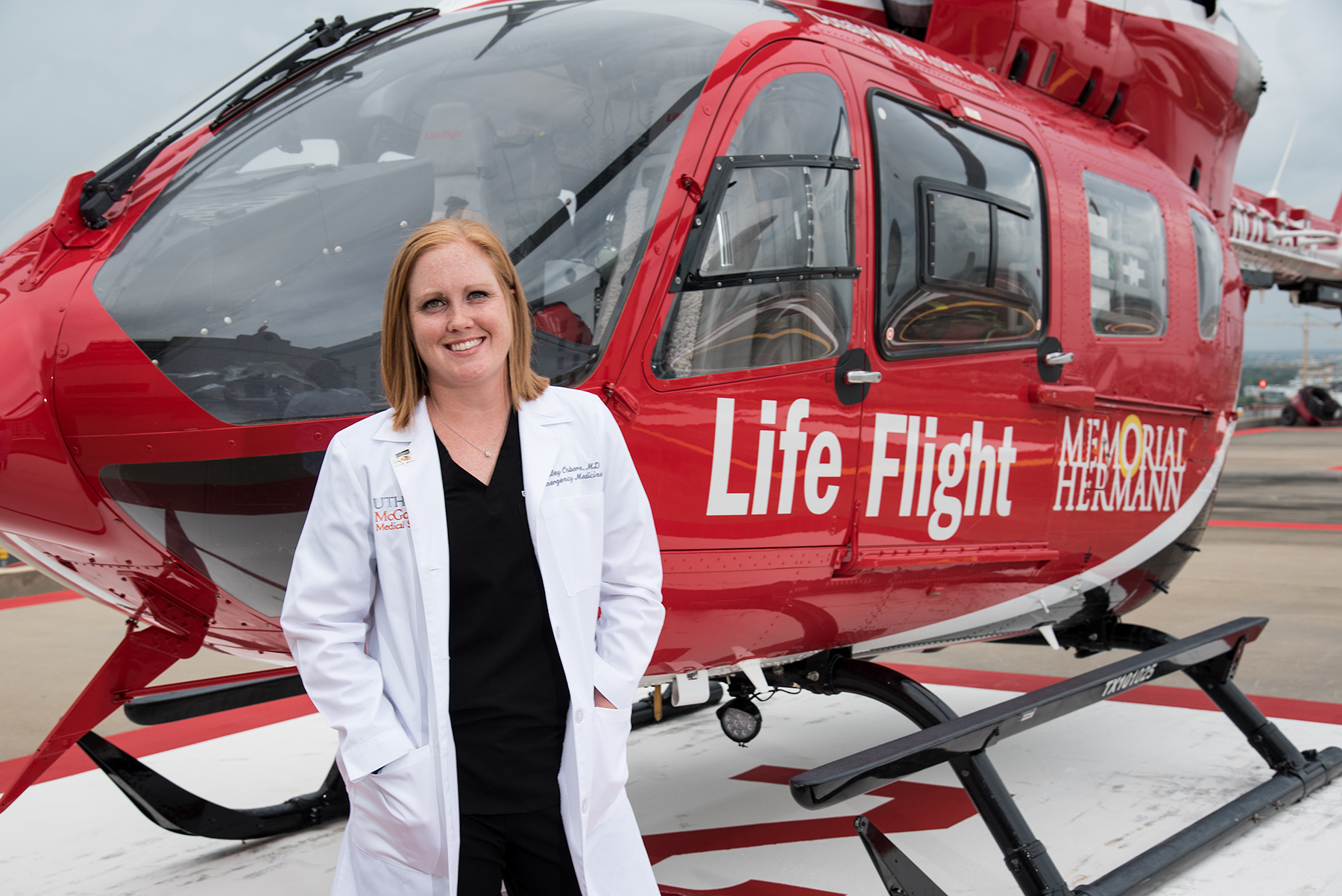 Dr. Osborn attended Clemson University where she graduated with a Bachelor of Science in Psychology. She then attended medical school at the University of South Carolina School of Medicine, graduating in 2013. Dr. Osborn chose to continue her career in Columbia, SC and graduated in June 2016 from the Palmetto Health Emergency Medicine Residency Program.
Dr. Osborn relocated to Houston, TX, where she completed the EMS Fellowship program at the University of Texas Health Science Center at Houston in June of 2017. She now serves as an Assistant Professor of Emergency Medicine at the University of Texas Health Science Center at Houston, McGovern Medical School. She is currently double board-certified in Emergency Medicine and Emergency Medical Services. Dr. Osborn was appointed to the position of Medical Director of Memorial Hermann Life Flight® in July of 2019.
Reason for Nomination
Dr. Lesley Osborn carries many more titles than MD. You could address her as Director, Deputy, Captain, Paramedic, or Doctor and they would all be correct. No matter which title you use, Dr. Osborn is the epitome of leadership. Her personal motto could easily be that of the squadron she will soon deploy with: "That Others May Live." She most recently embodied this motto by volunteering for service with the Texas Emergency Medical Task Force to care for some of the first patients with COVID19 in the United States – those evacuated from the Diamond Princess cruise ship to San Antonio, Texas in February 2020.
Dr. Osborn has been instrumental to prehospital success in the Houston area as well as the region, state, and nationally. After completing her EMS Fellowship at UT Houston in 2017, she pioneered the first ground transport service to carry whole blood, paving the way for countless more. She is currently the Medical Director for Memorial Hermann Life Flight, where she is creating positive change to elevate patient outcomes. Their initiative is to improve the time from initial injury to operating room by implementing prehospital scene activation of the Operating Room and bypassing the emergency department at one of only two Level 1 trauma centers serving over 5 million residents of the Houston area. Dr. Osborn's leadership and clinical acumen do not stop at the local or regional level. In February of 2020, she served as the unit physician for the first Coronavirus Quarantine Unit in the United States. In the summer of 2021, Dr. Osborn is now deploying as a flight surgeon with the United States Air Force Pararescue squadron in support of the global war on terrorism.
As a young leader, her list of achievements continues to grow. Still, her most important contribution is the support and mentorship she provides to every prehospital provider she encounters.
We are incredibly fortunate to call Dr. Osborn a friend and are grateful for her tremendous achievements.