2021 40 Under 40 | Brian Hupp | Tennessee
40 Under 40 nominees were selected based on their contributions to the American Ambulance Association, their employer, state ambulance association, other professional associations, and/or the EMS profession.
____
Brian Hupp
Director of Emergency Medical Services
Maury Regional Health
1701 Creekstone Drive, Tennessee
LinkedIn
Nominated by: Rob Lawrence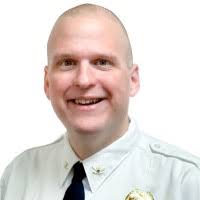 Biography
Brian Hupp is the director of EMS at Maury Regional Medical Center in Columbia, Tenn. Over the past decade, he has served in multiple roles with the Richmond Ambulance Authority and was previously an offshore medic for Acadian Ambulance and assistant fire chief for the Mechanicsburg Fire Department in Ohio. He is a graduate of the American Ambulance Association's Ambulance Service Manager program and an associate with Fitch & Associates.
Reason for Nomination
Brian Hupp has developed a range of experiences and career development over the last 10 years that identify him as someone to watch in the future. From a supervisor at the Richmond Ambulance Authority, where he honed his skills as an operational leader, via the Ambulance Service Managers Course and onto Fitch and Associates, where he served as Senior EMS Consultant. Brian has now found his niche as the Director of EMS at a hospital-based EMS agency where his life experiences can now all be brought together and dispensed as the leader of his own workforce.
This has been the culmination of his career to date and he is doing an excellent job. On his watch, his system has implemented a Community Paramedic and Nurse Practitioner in the Community program used his considerable Emergency Management / ICS skills to assist with the planning with the response to the COVID pandemic in his locality as well as be a leading player in the ongoing vaccination program. In the last year, Brian also caught, suffered, and recovered from COVID 19 but throughout was focussed and concerned about the wellbeing of his staff and the care of patients in his locality. Brian is also making his mark as a national-level writer and speaker and has attended several National conferences lecturing on operational subjects. His operational and leadership experience marks him apart from many of his peers and he is truly an EMS 40 under 40.