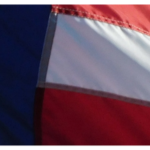 Board Candidate Form
Board nomination forms are due September 10, 2023. Each candidate is encouraged to complete the ↓ nomination and questionnaire form below ↓ on their own behalf.
2023 Board Election Timeline
September 10 | Final Call for Nominations
September 14 | Board Ratification of Slate
Week of September 18th | Voting Opens (Ballots will be emailed to voting member primary contacts.)
October 16 | Voting Ends
November 6–8 | Results Announced at the Stars of Life Annual Membership Meeting
Regional Director Requirements
Individuals who wish to be considered for an elected position as Regional Director on the American Ambulance Association Board must:
1. Be the designated representative of an Active member of the AAA, in good standing;
2. Be ready to devote time and effort to matters which concern the Board of Directors and to actively participate in all Board activities;
3. Be prepared to assist other AAA members with concerns and problems which relate to the ambulance industry and the workings of the AAA; and,
4. Understand that these positions provide no compensation for time or reimbursement for expenses. All travel-related expenses, including transportation, lodging and food are the responsibility of the individual and/or the sponsoring organization.
5. Be willing to comply with all governance policies of the association including, Conflict of Interest, Standards of Conduct, and Board Confidentiality, Public Comment and Lobbying Agreement (PDF).
Board Election Nomination Form - 2023