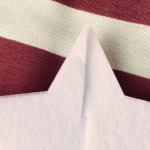 Meet the Candidates
The 2020 AAA Election will once again be paperless and held entirely online. Primary contacts of Active Single State and Multi-State Members are permitted by AAA's bylaws to vote in board elections.
Election Timeline
9/30 | Voting Opens
Election will be paperless and held online. Ballots will be delivered to AAA Active Member primary contacts via email.
10/23 | Voting Closes 11:59pm
11/3 | Election results announced at the 2020 Virtual AAA Annual Conference
Slate of Candidates
Thank you and best of luck to this year's slate of talented and seasoned board candidates.
Ethics Committee Candidates
Allyn Girard
Golden Cross Ambulance
Region 1
Reason for interest in Ethics Committee
I would be interested in supporting ethical issues as they relate to our industry. As someone who is hands on as a provider and owner my perspective would bring a unique diversity to the discussion.
Moises Segovia
Life Star EMS
Region 4
Reason for interest in Ethics Committee
My name is Moises Segovia CEO of Life Star Ems from Edinburg, Tx. I've been a business owner for more then 10 years. My main goal has always been to help the community with companies that I've had. I've always supported and sponsored non profit organizations. I know from experience that Ems employees often face difficulties when making decisions during emergency situations. Such situations can raise ethically challenging questions about what would be the most appropriate or preferred course of action. I believe with my experience I can offer assistance in addressing ethical issues that arise in patient care. I would also take this role as a learning experience. I would share what I learn from this committee and help my local Ems community.