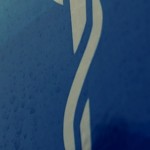 About the American Ambulance Association
Our Mission
Updated in March 2020
Caring for people—First.
Our Vision
Updated in March 2020
The American Ambulance Association safeguards the future of mobile healthcare through advocacy, thought leadership, and education. AAA advances sustainable EMS policy, empowering our members to serve their communities with high-quality on-demand healthcare. For more than 40 years, we have proudly represented those who care for people first.
Our Commitment to Diversity, Equity, and Inclusion
Updated in August 2022
Caring for People—Together.
The American Ambulance Association board and its members are committed to providing high-quality healthcare to every patient regardless of race, color, sex, age, national origin, religion, sexual orientation, gender identity, status as a veteran, and/or on the basis of differing ability. We dedicate time, thought, and resources to fostering diversity, equity, inclusion, and mutual respect within the Emergency Medical Services workforce and leadership. Together, we save and sustain the lives of community members.