Waterbury Ambulance | 2021 EMS Week Featured Service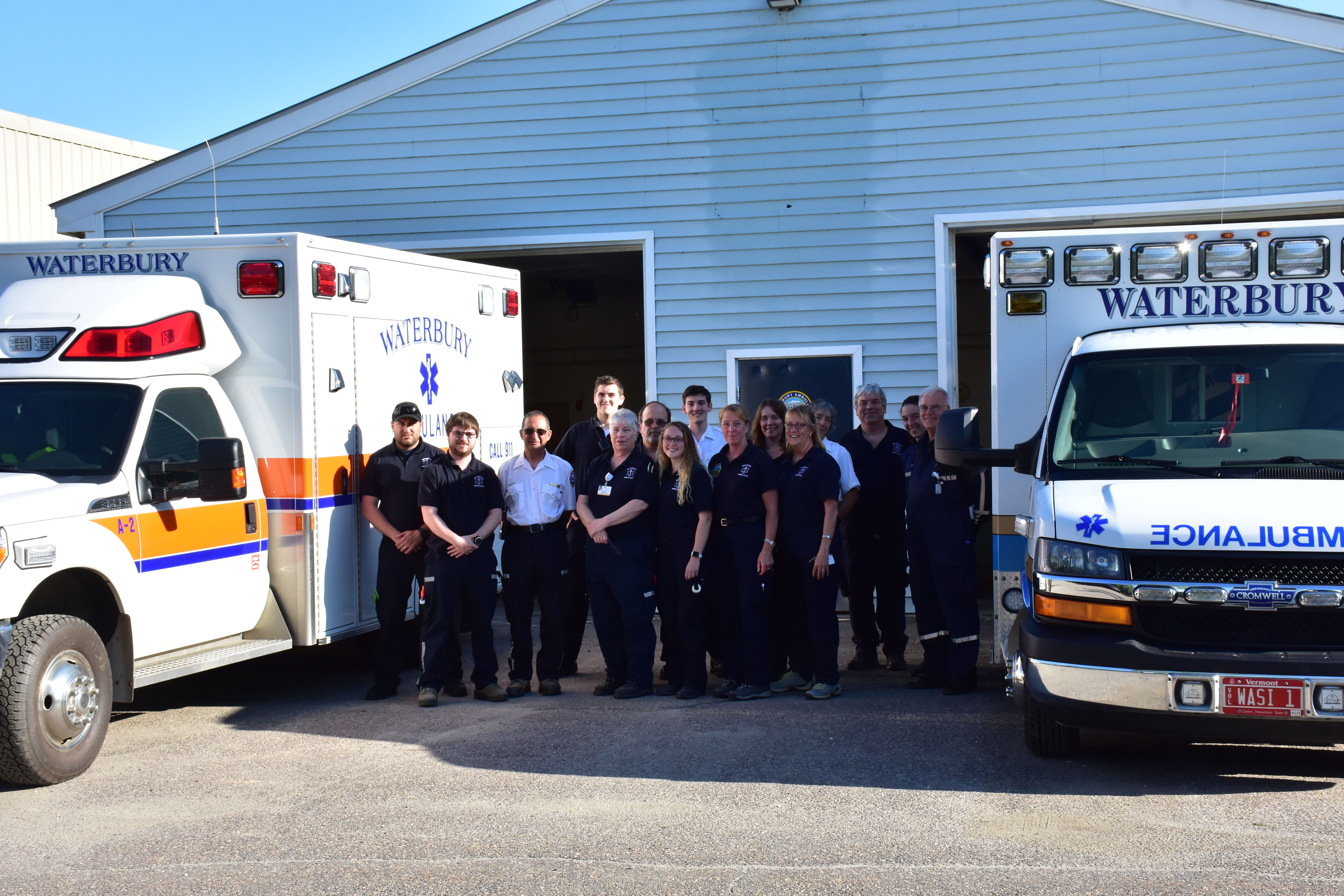 Waterbury Ambulance
Waterbury, Vermont
Facebook
Waterbury Ambulance Service was founded in 1971, since then, we've grown significantly, but at our core we are still a group of highly skilled, committed volunteers and staff, ready at a moment's notice to save a life, or just lend a helping hand. We provide 911 coverage to the towns of Waterbury, Duxbury and parts of Moretown, Vermont as well as mutual aid to our neighboring communities. Waterbury Ambulance provide interfacility transfers when we have the staff available. We have two ambulances, 15 advanced EMTs, 19 Emergency Medical Technicians, and four drivers. We also provide CPR, First Aid, Car Seat Fitting and Stop the Bleed Trainings.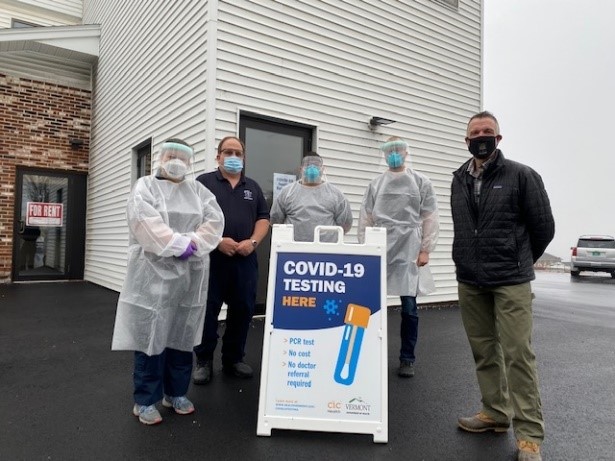 Waterbury Ambulance also supports The Waterbury Backcountry Rescue Team which was founded in 2002, in order to lead the search and rescue of patients injured or lost in areas of Vermont where an ambulance is not able to readily access. Waterbury Backcountry Rescue Team is composed of a specially trained crew of rescuers and EMTs, who locate, extricate, and field treat patients, bringing them to an area which can be accessed by ambulance.
"This year has been a remarkable one. I am inspired by the way Waterbury Ambulance's Team has stepped up in uncertain times to ensure the safety of themselves and our community"
–Mark Podgwaite, Executive Director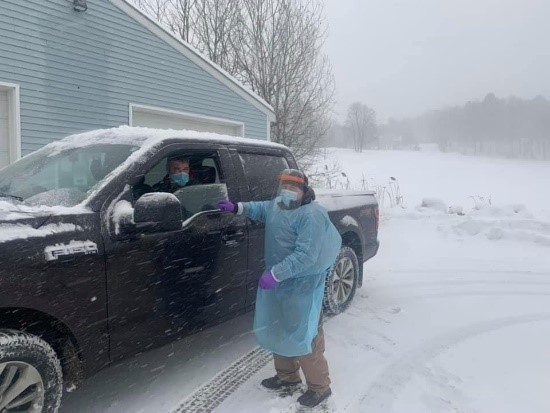 Covid-19 impacted Waterbury Ambulance by initially creating additional training and safety requirements. The team responded quickly ensuring that we provide the best possible care to our community during a scary time. The State of Vermont reached out to Waterbury Ambulance asking if we could support the state in Covid-19 testing. Waterbury Ambulance rose to the occasion by teaming up with two other ambulance services and a local ski patrol to provide testing 7 days a week at three different locations throughout our region. To date Waterbury Ambulance has provided tens of thousands of Covid-19 tests to the community. Waterbury Ambulance then hit the road providing vaccines to home-bound Vermonters. We have also helped the State of Vermont staff vaccine clinics and National Guard Clinics.
"EMS is so vitally important because we provide frontline medical care for our communities of neighbors, family, friends, colleagues and even those we haven't met yet. We do it 24 hours a day, 7 days a week, 365 days a year. Whether it's a car crash with injuries, heart attack, overdose, or a pandemic, our communities depend on us to jump in and give the best care possible at any moment's notice." -Kristen Hamel, AEMT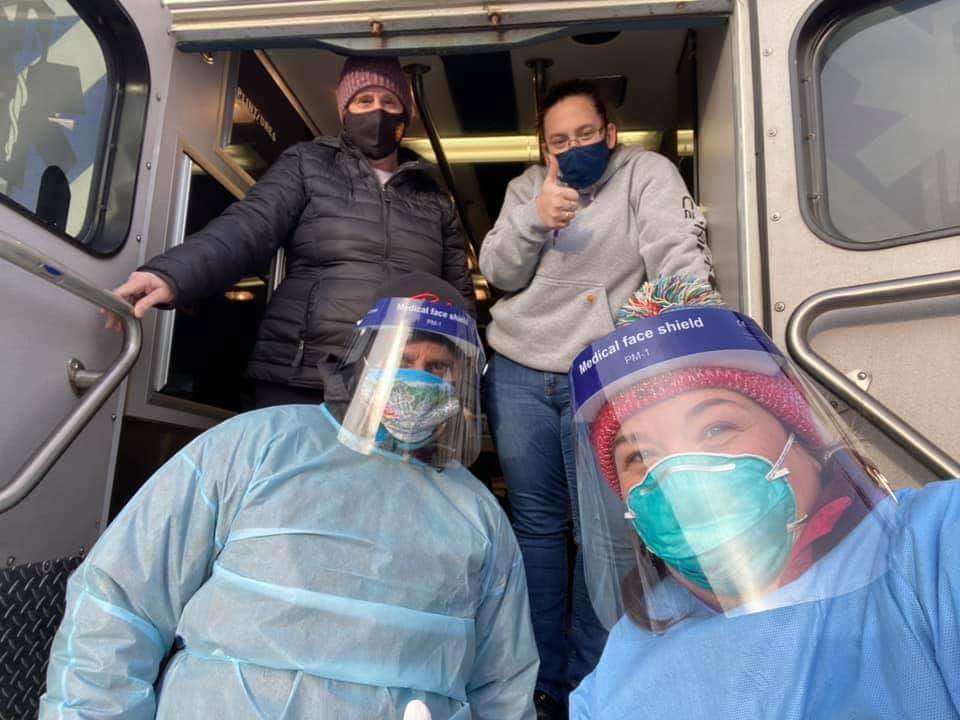 "I believe that EMS is vital because we all need someone in our times of need to be that outside person to be kind, caring, and compassionate to our personal emergencies. Someone to validate our physical & emotional pain/suffering/ distress. Someone who you can trust with your life to get you the care you need, advocative for you, and ease your worries." -Vicki Fielding, AEMT
Waterbury Ambulance is celebrating EMS week by supporting and providing Vaccination clinics around the state, covering 911 calls and providing 7-day a week Covid testing.
"EMS plays a key role into the prevention of death and disease processes in a community. The stronger the EMS organization, the better the community can grow and flourish" -Tom Leeman, AEMT
"EMS is important to me because we as ems providers are a small light at the beginning of a very dark tunnel for some people" -Kayla Reed, Driver/Future EMT