St. Charles County Ambulance District | EMS Week 2021 Featured Service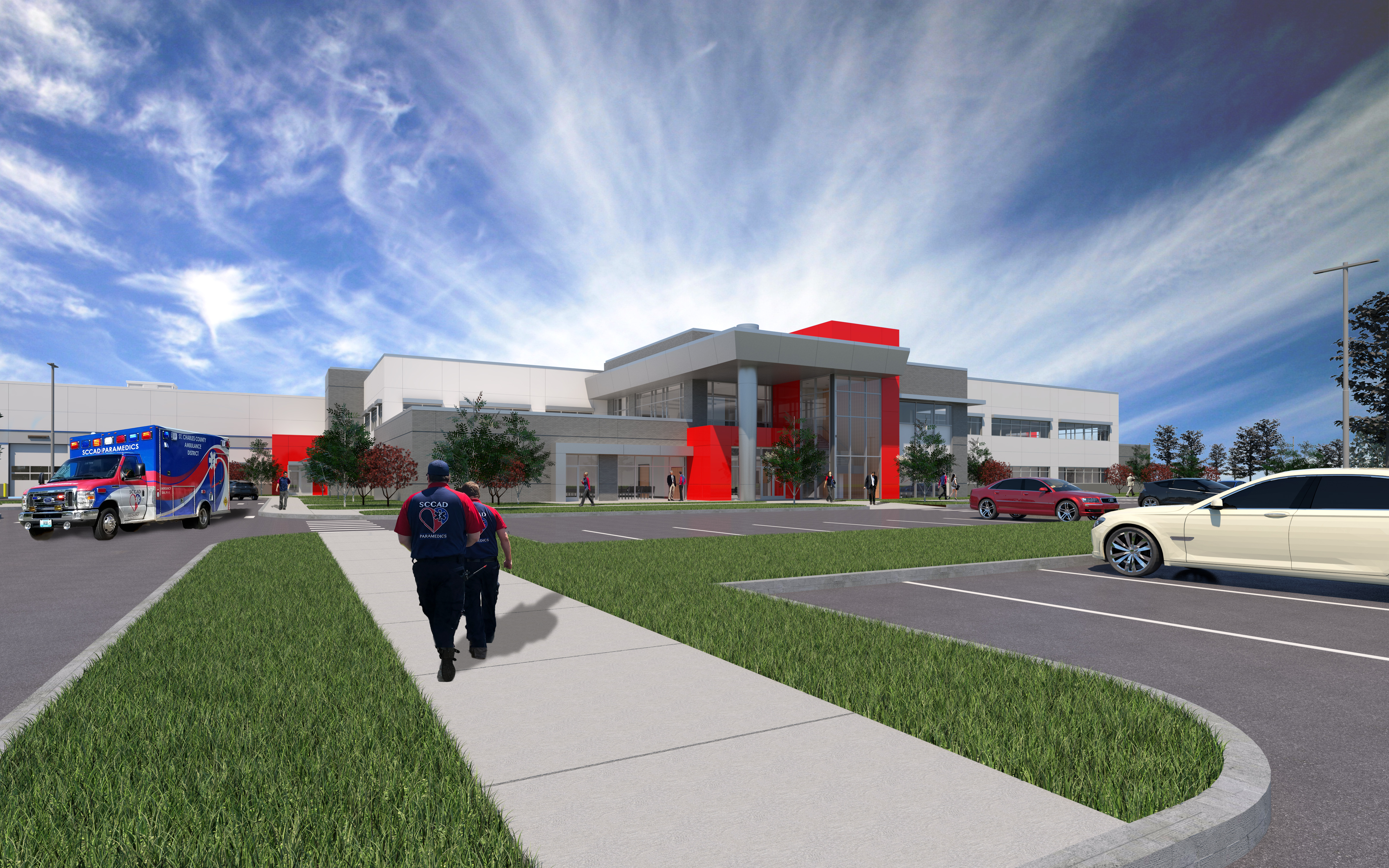 St. Charles County Ambulance District
St. Peters, Missouri
Facebook | Twitter
St. Charles County Ambulance District (SCCAD) began operations in 1975 with three ambulances covering a largely rural 592 square mile service area. Over the past 45 years, the community has grown considerably; today, the population eclipses 400,000 residents. SCCAD, which currently employs 195 full-time staff and 70 part-time employees, has kept pace with the growth, adding stations and ambulances in strategic locations to ensure that response times to 911 emergencies remain short. The District currently staffs 19 advanced life support units from 16 stations serving all municipalities and unincorporated areas of the county. In addition to 911 response, SCCAD offers non-emergency inter-facility transport, which is staffed separately from the 911 division. In 2019, the District implemented a successful critical care ground transport program to help high-acuity patients get from our county's community hospitals to the larger healthcare centers in St. Louis city and county.
Over the past decade, SCCAD has developed and implemented a number of innovative initiatives to better meet the evolving healthcare needs of our community. These include a multi-faceted Mobile Integrated Health (community paramedic) program, which focuses on readmission avoidance in partnership with several hospitals in our area, and SCCAD high-utilization patients identified by our paramedics. In addition, the MIH team collaborates with commercial insurers to offer services to their patients in the county. Also developed in recent years was the American Ambulance Association AMBY award-winning Substance Use Recovery Response Team, which sees specially-trained paramedics helping facilitate overdose patients' entry into treatment programs if they're willing to seek help. In 2018, the District launched a successful behavioral health telemedicine program in partnership with Behavioral Health Response. Most recently, SCCAD was one of only three EMS organizations in the state of Missouri selected to pilot the Centers for Medicare & Medicaid Services Emergency Triage, Treat & Transport (ET3) program.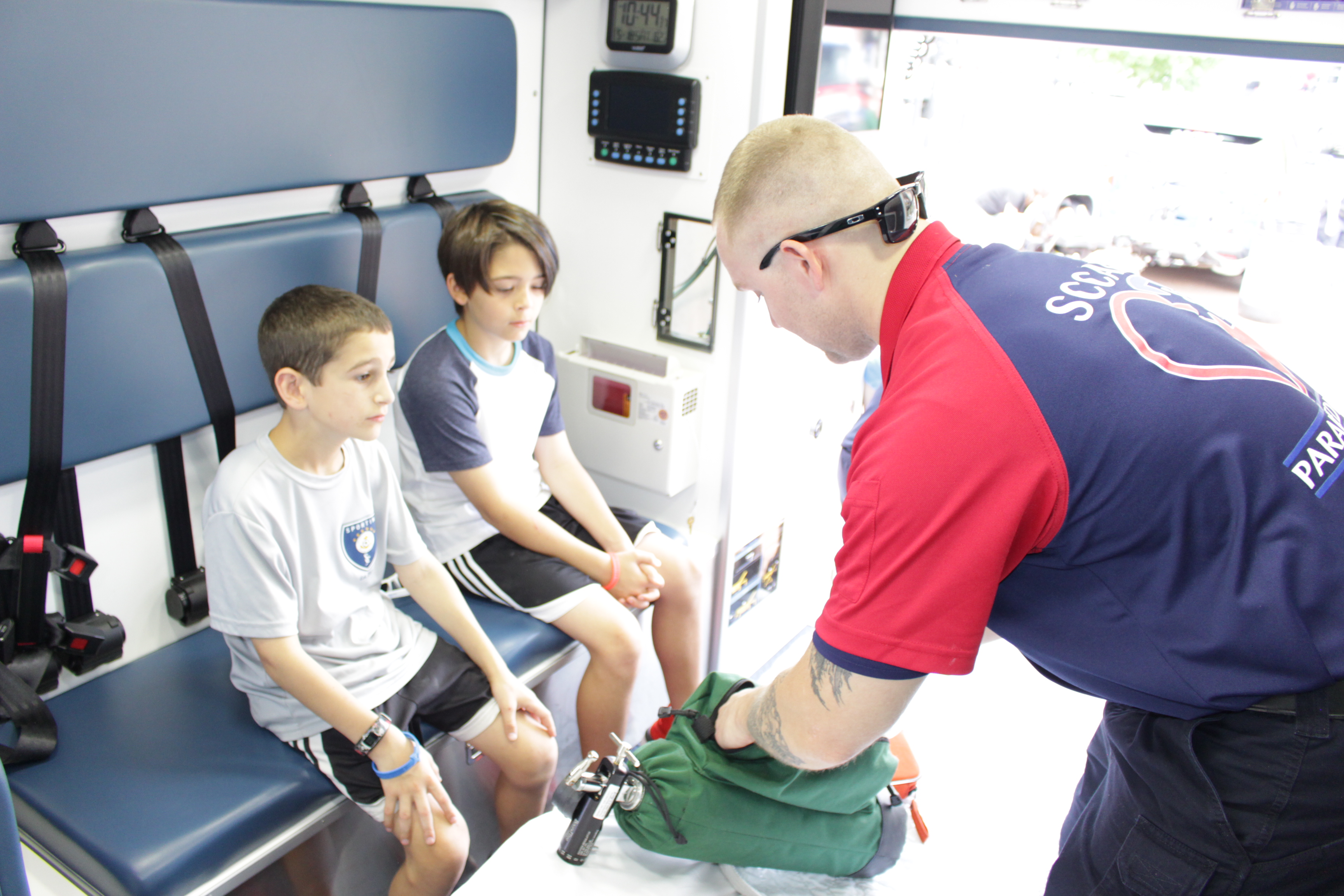 While COVID-19 most certainly presented operational challenges, it also offered EMS providers an opportunity to showcase our industry's collective ability to adapt in the face of adverse conditions, and develop innovative, mission-driven solutions to meet the mobile health needs of the communities we serve.
From the onset, SCCAD embraced the challenge, working to develop strategies that would meet the needs of our employees, fellow first responders, and the community at large. To this end, our leadership team has worked in tandem with the St. Charles County Department of Public Health. Our Deputy Chiefs of Operations and Special Operations were added to the County's incident command structure, and worked out of the County's EOC to ensure a coordinated response. Meanwhile, our Deputy Chief Medical Officer worked tirelessly to develop aggressive contract tracing and quarantine procedures to ensure the safety of our team members, and worked to regularly push updated information out to crews. Under his direction, our training team spent time carefully reviewing donning/doffing and other safety protocols with team members.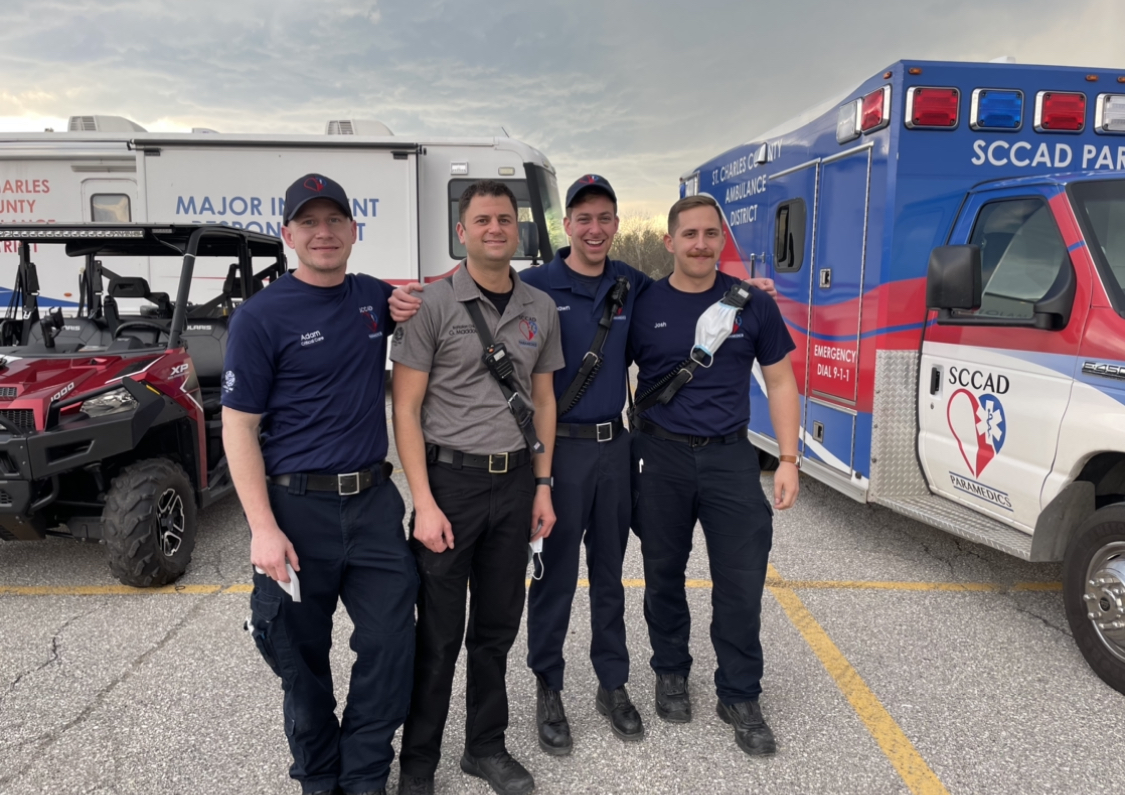 In spring of last year, St. Charles County, like most other communities, struggled to scale up COVID-19 testing processes to meet demand. Residents experiencing symptoms were at times unable to get appointments for several days. Given the number of potential exposures that could result from a single infected paramedic, firefighter, or police officer, SCCAD's MIH Team launched their first effort: a first responder testing program. The testing site enabled local police and fire agencies, along with SCCAD employees, to obtain a testing appointment in an expedited fashion. When local partners added more testing capacity toward autumn, we were able to scale down the testing effort.
Around the same time, Pfizer and Moderna began announcing initial success in clinical trials with their vaccines. With signs pointing toward emergency use authorization being granted by the FDA before year-end, the SCCAD team once again began strategizing on ways to make an impact. In conference with Public Health, it was determined that we would initially take point on first responder vaccinations, then move into other segments of the population while concurrently assisting with large-scale vaccination events being hosted by Public Health. Some of the vulnerable populations we've vaccinated have included elderly citizens residing at independent living senior apartments, homebound individuals, and those residing in rural areas of our county.
Though the past 14 months have been a stressful, challenging time, they've also shed a spotlight on the strength, determination, and character of many within our industry. In communities large and small across our state and nation, EMS is playing a critical role in getting things back to normal.
"Each and every day, our team of skilled professionals embody our values of dedication, compassion, accountability, integrity and respect. Through interactions on 911 calls, non-emergency transfers, and community safety programs, they are promoting best practices to integrated, community healthcare and enhancing the reputation not only of our organization, but also of the EMS industry."
Kelly Cope, Chief

"Today's healthcare landscape is constantly evolving, and paramedics are increasingly being relied upon to deliver the right treatment at the right place, time, and cost. Our team has risen to the occasion, developing and implementing several unique programs to address the unique needs of our community in recent years."
Dave Lewis, Assistant Chief of Administration

"As is the case in many communities, our paramedics frequently find themselves serving not only a clinical role, but also one of counseling/social services. Our team has helped members of our community navigate everything from bed bug infestations to food instability. No matter the circumstances, patient advocacy is a critical role fulfilled by EMS."
Kimberlyn Tihen, Mobile Integrated Health Division Captain

"EMS plays an important role in communities every day, but that role is heightened during significant and/or unique events. We're relied upon to be part of the overall solution, projecting a sense of calm and reassurance. I'm grateful to work for an organization that invests heavily in training and equipment for these unique scenarios, giving me the tools I need to serve residents when the need arises."
Rees Remington, Battalion Chief
To celebrate EMS Week, we're patronizing a local small business in our community to show our appreciation to the paramedics and support staff of SCCAD. Prados, an upscale locally-owned Mexican cantina located within our community, will be preparing meal kits on May 17, 19 and 21 so each of our crews can enjoy a handcrafted lunch. Our leadership team will report to Prados at 11 a.m. on each of the aforementioned days, and will deliver the kits to our 16 stations across the county. Of course, our training, service center, maintenance, administration and other non-clinical team members are included.
In addition, we'll be utilizing our social media feeds to highlight EMS Week and the work of our team.