AAA Social Media Campaign During COVID-19
Demonstrate the value of EMS in the COVID-19 crisis!
#EMS is on the very front lines of the #COVID19 epidemic. We provide on-demand #mobilehealthcare for the most vulnerable patient populations, 24/7. Help AAA showcase the incredible importance of #Paramedics, #EMTs, and #Dispatchers in the response to this pandemic. Would you please capture a photo of yourselves in action, holding a simple sign? It is essential that we communicate visually with legislators, regulators, and the general public to help them understand the critically important role we play in saving and sustaining lives. #AlwaysOpen #StayHomeForUs
If practical, please consider showing your medics standing apart from one another (social distancing) if they are not in PPE.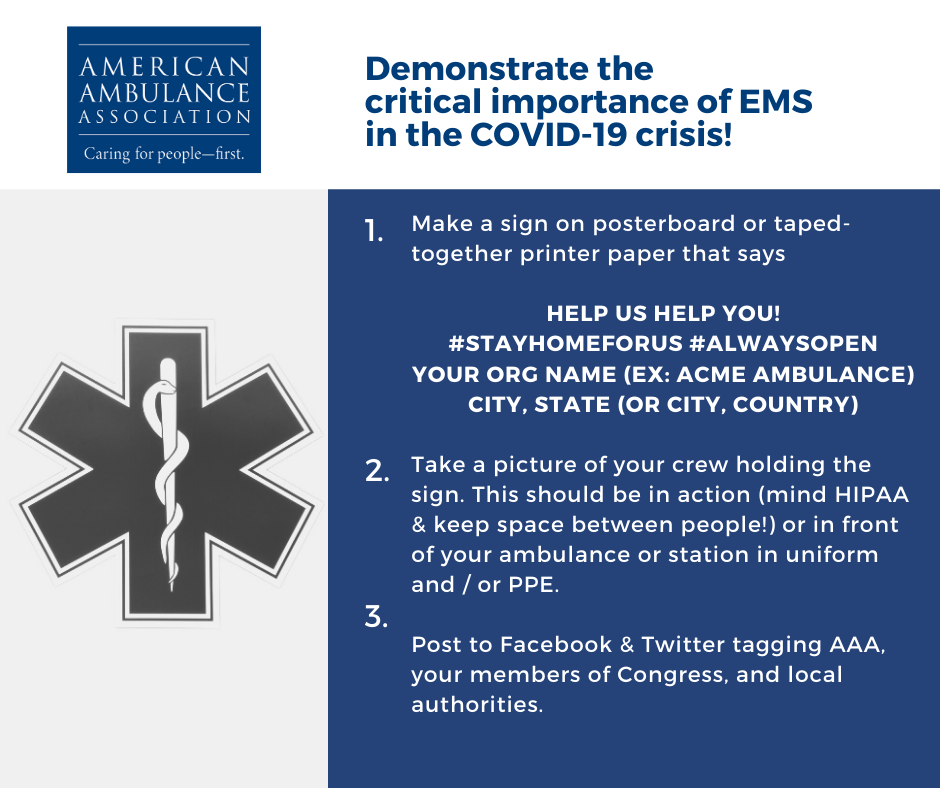 COVID-19 coronavirus, social media
---
Amanda Riordan
Amanda Riordan serves as the Vice President of Membership of the American Ambulance Association. She joined AAA as Director of Membership in May of 2015. She has fifteen years of progressive experience in non-profit operations, membership development, marketing, operations, and credentialing.
---