COVID-19 Coronavirus EMS Advisory 1
This guidance is written to offer American Ambulance Association members the situational background and a list of resources and websites with which to draw guidance and further updates on the latest situation with COVID-19, colloquially referred to as "Coronavirus." Key information for this update has been drawn from the NHTSA EMS Focus series webinar What EMS, 911 and Other Public Safety Personnel Need to Know About COVID-19, which took place on February 24, 2020. The on-demand recording is available below.

General Information
Background
The COVID-19 Coronavirus Disease was first reported in Wuhan China in December 2019. CDC identifies that it was caused by the virus SARS – CoV-2. Early on, many patients were reported to have a link to a large seafood and live animal market. Later, patients did not have exposure to animal markets which indicates person-to-person transmission. Travel-related exportation of cases into the US was first reported January 21, 2020. For reference the first North American EMS experience of  COVID-19 patient transport, including key lessons learned, can be found in the EMS 1 article Transporting Patient 1.
Spread and Identification
Global investigations are now ongoing to better understand the spread. Based on what is known about other coronaviruses, it is presumed to spread primarily through person-to-person contact and may occur when respiratory droplets are produced when an infected person costs or sneezes. Spread could also occur when touching a surface or object that has the virus on it and when touching the mouth, nose, or eyes. Again, research is still ongoing, and advice and guidance will inevitably follow.
For the cases that have been identified so far, those patients with COVID19 have reportedly had mild to severe respiratory illness with symptoms including fever and shortness of breath. Symptoms have typically appeared 2 to 14 days after exposure. Both the WHO and CDC advise that patients that have been to China and develop the symptoms should call their doctors.
COVID-19 Prevention and Treatment
To date, 30 international locations, in addition to the US, have reported confirmed cases of   COVID-19 infection. Inside the US, two instances of person-to-person spread of the virus have been detected. In both cases, these occurred after close and prolonged contact with a traveler who had recently returned from Wuhan, China.
The CDC activated its Emergency Operations Center (EOC) on January 21 and is coordinating closely with state and local partners to assist with identifying cases early; conducting case investigations; and learning about the virology, transmission, and clinical spectrum for this disease. The CDC is continuing to develop and refine guidance for multiple audiences, including the first responder and public safety communities.
As at the date of publication there is still no specific antiviral treatment licensed for   COVID-19, although the WHO and its affiliates are working to develop this.
The following are recommended preventative measures for  COVID-19 and many other respiratory illnesses:
Wash your hands often with soap and water for at least 20 seconds.
Use an alcohol-based hand sanitizer with at least 60% if soap and water are not readily available.
Avoid touching your eyes, nose, and mouth with unwashed hands.
Avoid contact with people who are sick.
Stay home when you are sick.
Cover your cough or sneeze with a tissue, then throw it away.
Clean and disinfect frequently touched objects and surfaces.
Interim Guidance for EMS and 911
The Centers for Disease Control (CDC) has issued its Interim Guidance for Emergency Medical Services (EMS) Systems and 911 Public Safety Answering Points (PSAPs) for COVID-19 in the United States.
The guidance identifies EMS as vital in responding to and providing emergency treatment for the ill. The nature of our mobile healthcare service delivery presents unique challenges in the working environment. It also identifies that coordination between PSAPs and EMS is critical.
Key points are summarized below:
Recommendations for 911 PSAP Locations
The link between PSAPs and EMS is essential. With the advent of COVID19 there is a need to modify caller queries to question callers and determine the possibility that the call concerns a person who may have signs or symptoms and risk factors for COVID19.
The International Academy of Emergency Dispatch (IAED) recommends that agencies using its Medical Priority Dispatch System (MPDS) should use its Emerging Infectious Disease Surveillance (EIDS) Tool within the Sick Person and Breathing Problem protocols. For those that are not MPDS users, IAED is offering its EIDS surveillance Tool for Coronavirus, SRI, MERS and Ebola-free of charge under a limited use agreement.
Recommended Personal Protective Equipment (PPE)
The CDC recommends that while involved in the direct care of patients the following PPE should be worn:
Single pair of disposable examination gloves
Disposable isolation gown
Respiratory protection (N95 or higher)
Eye Protection (goggles or disposable face shield)
EMS Transport of a Patient Under Investigation (PUI) or Patient with Confirmed COVID19
Notify receiving healthcare facility so appropriate precautions can be put in place
Discourage family and contacts from riding in transport vehicle
Isolate the vehicle driver from the patient compartment by closing the windows between compartments and ensuring that the vehicle ventilation system is set to the non-recirculated mode
Document patient care
Cleaning EMS Transport Vehicles After Transporting PUI or Patient
Don PPE for cleaning with disposable gown and gloves, facemask, and goggles or face shield if splashes are anticipated
Routine cleaning and infection procedures should follow organizational standard operating procedures
Use protect use products with EPA-approved emergent viral pathogens claims
Once transport is complete, organizations should notify state or local public health authorities for follow up. Additionally agencies should (if not done already) develop policies for assessing exposure risk and management of EMS personnel, report any potential exposure to the chain of command, and watch for fever or respiratory symptoms amongst staff.
Employers Responsibilities
While not specific to COVID-19, agencies should:
Assess current practices and policies for infection control
Job- or task-specific education and training
PPE training and supply
Decontamination processes and supplies
Local EMS Considerations
PPE supplies
911 and EMD call taking activities
Appropriate approach to potential patients
Educational resources for EMS personnel
Interaction with local public health/healthcare systems/emergency management
Interaction with local fire and law enforcement
Considerations for local jails
Further Reading
Conclusion
The COVID19 situation constantly evolving. Agencies should defer to their local EMS authorities, Public Health departments, and the CDC for definitive guidance. Going forward, the AAA will continue to both monitor the disease and alert issues to the membership.
2019, 2020, Centers for Disease Control and Prevention (CDC), China, COVID-19 coronavirus, epidemic, FirstWatch, pandemic, World Health Organization (WHO)
---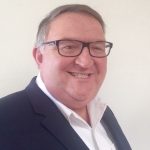 Rob Lawrence
Rob Lawrence has been a leader in civilian and military EMS for over a quarter of a century. Currently, he is the Principal of Robert Lawrence Consulting he previously served as the the Chief Operating Officer of Paramedics Plus in Alameda County, California. Prior to that, Rob was the COO of the Richmond Ambulance Authority, which won both state and national EMS Agency of the Year awards during his ten-year tenure. Before to coming to the US from the UK in 2008 Rob served as the COO for the East of England Ambulance Service in Suffolk County, England, and as the executive director of operations and service development for East Anglian Ambulance NHS Trust. Rob is a graduate of the UKs Royal Military Academy Sandhurst and served worldwide in the Royal Army Medical Corps with a 22-year military career in many prehospital and evacuation leadership roles, Since his arrival in the US, Rob also chaired the Prehospital and EMS Committee for the Pan American Trauma Society was involved in performance improvement and trauma system development projects for several South American countries. Rob has also long advocated for injury prevention and public health programs. He introduced the Rider Alert Motorcycle Safety program to the U.S., which won the EMS10 Award from the Journal of Emergency Medical Services (JEMS) and the World Motorcycle Safety Award from the Federation of International Motorcyclists. He has also led programs in Richmond to proliferate CPR training, and the funding and introduction of "Stop the Bleed" equipment into every Richmond public school. Rob is an accomplished international speaker, writer and broadcaster on EMS operations and the delivery of prehospital medical care. He is a member of the EMS World Editorial Advisory Board and currently serves as the chair of the AAA Communications Task Force and a member of the AAA media rapid response task force which provides industry media response to national industry related news enquiries.
---