EMS1: National associations join forces to tell the story of the front line
AAA Communications Chair Rob Lawrence shared his insights about recent  EMS and fire association joint advocacy efforts in EMS1. Don't miss the full article!
Last week, the AAA were approached, via EMS1, by U.S. News, a national publication represented by journalist Gaby Galvin, asking about COVID-19 as it affects the front lines, rates of infection and quarantine, and generally life on the street. This opportunity provided the chance to bring together three national organizations who are all working hard to represent their members, lobby Congress and highlight the challenges at the tip of the spear.
---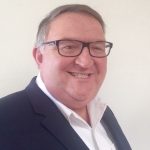 Rob Lawrence
Rob Lawrence has been a leader in civilian and military EMS for over a quarter of a century. Currently, he is the Principal of Robert Lawrence Consulting he previously served as the the Chief Operating Officer of Paramedics Plus in Alameda County, California. Prior to that, Rob was the COO of the Richmond Ambulance Authority, which won both state and national EMS Agency of the Year awards during his ten-year tenure. Before to coming to the US from the UK in 2008 Rob served as the COO for the East of England Ambulance Service in Suffolk County, England, and as the executive director of operations and service development for East Anglian Ambulance NHS Trust. Rob is a graduate of the UKs Royal Military Academy Sandhurst and served worldwide in the Royal Army Medical Corps with a 22-year military career in many prehospital and evacuation leadership roles, Since his arrival in the US, Rob also chaired the Prehospital and EMS Committee for the Pan American Trauma Society was involved in performance improvement and trauma system development projects for several South American countries. Rob has also long advocated for injury prevention and public health programs. He introduced the Rider Alert Motorcycle Safety program to the U.S., which won the EMS10 Award from the Journal of Emergency Medical Services (JEMS) and the World Motorcycle Safety Award from the Federation of International Motorcyclists. He has also led programs in Richmond to proliferate CPR training, and the funding and introduction of "Stop the Bleed" equipment into every Richmond public school. Rob is an accomplished international speaker, writer and broadcaster on EMS operations and the delivery of prehospital medical care. He is a member of the EMS World Editorial Advisory Board and currently serves as the chair of the AAA Communications Task Force and a member of the AAA media rapid response task force which provides industry media response to national industry related news enquiries.
---