Spotlight: Sean Kukauskas
Sean Kukauskas
Boston, MA, USA
Director of Ambulance Services, Spaulding Rehabilitation Hospital
Member, AAA Education & Membership Committee
Tell us a little about yourself, please.
I was born and raised in Massachusetts. I have three children, two boys and a daughter. My oldest son, Tyler (20 years old), is in the U.S. Army stationed at Ft. Bliss in Texas. My daughter, Kaylin (19 years old), is a college student, and my youngest son, Sean, is 14 and will be a high school freshman this fall. I am an avid long distance runner. I recently completed my first marathon earlier this year, the 2015 Boston Marathon.
How did you come to work in the industry? How long have you been involved?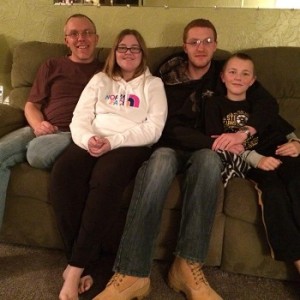 After high school I joined the U.S. Navy as a mechanical calibration technician for nuclear powered submarines. After getting out of the service, I eventually found myself looking for a solid career. I always had an interest in medicine, so a friend of mine who was an EMT helped me get into EMT school. I have been involved in EMS since then, eventually earning my certification as a Paramedic. I just celebrated my 23rd year in EMS.
I spent the majority of my career working for private fire-based and hospital-based EMS services as a field provider and educator. I have spent the past four years as the Director of Ambulance Services for the Spaulding Rehabilitation Hospital. Spaulding Hospital Ambulance Service is one of the largest hospital based services in Massachusetts. We have 17 vehicles that provide over 16,000 ALS, BLS, and chair car transports annually. Our primary focus is the non-emergent interfacility transportation of patients between the four hospital within the Spaulding Network and our affiliated acute care hospitals.
What do you enjoy most about your job?
As cliché as it sounds, I enjoy making a difference. Whether it is to my patients or for my staff. I like the ever changing envrionment of EMS. Each call, each day, is something new.
What is your biggest professional challenge?
Trying to find that right balance of service and performance while maximizing revenue. At the same time employee engagement and retention are just as importand and challenging.
What is your typical day like?
My typical day starts early to face commuter traffic coming into Boston. Once in my office, I will review the stats from the previous day, respond to emails as needed, and work on the tasks for the day—whatever they may be at that time. I may jump on a truck for the day or for a call. Meetings and then more meetings. At some point during the day I try and get a training run in. Usually I try to finish up some light work at home later in the evening.
How has participation in AAA membership and advocacy helped your organization?
I have found the networking to be invaluable. Chances are someone in in the AAA has encountered a similar situation or issue before. Having a network of colleagues from across the country gives you an avenue to discuss what has worked and what hasn't.
The AAA helps me grow and improve my department with fresh ideas. The education offerings, the networking opportunities, and reimbursement advocacy all help strengthen our profession. I have been a member of the Education and Membership Committee for the AAA for about two years. I really enjoy working with the other committee members to find and develop new and creative ways to improve the AAA Annual Conference and Tradeshow as well as exploring new opportunities for our members.

Education & Membership Committee, Interview, Massachusetts, rehabilitation
---
Amanda Riordan
Amanda joined the American Ambulance Association as Director of Membership in May of 2015. She has ten years of progressive experience in non-profit membership development, marketing, operations, and credentialing. Most recently, she managed the membership acquisition and retention team at the Association for Talent Development (formerly the American Society for Training and Development). She is most interested in helping organizations use marketing, technology, and content strategy to drive engagement and growth.
---