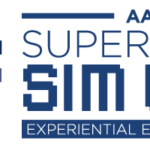 Exclusive AAA HR Supervisor Sim Lab

Bring the AAA Supervisor Sim Lab directly to you!
AAA is now offering services the ability to host an exclusive Supervisor Sim Lab workshop specifically for your employees. Request to have Scott and Brian come directly to your service and present their highly valuable simulated workshop on various difficult, legally complicated employee situations!
High Acuity, Low Occurrence (HALO) Events. In healthcare, we train for these events because they involve skills that do not get used often but have grave consequences when performed badly. In all levels of healthcare and public safety, we stress the importance of regular training to ensure the best result for our patients, the safety of our people, and the sustainability of our operation. However, EMS is notorious for not preparing our new and existing leaders for the critical roles hold.
The American Ambulance Association brings you the EMS Supervisor Sim Lab. Like patient simulation, this workshop is a practical learning environment in which EMS supervisors and managers will be challenged to tackle real-life ambulance service personnel and operational issues. The participants will be provided with two fact-based scenarios prior to arriving to the workshop and asked to complete a brief outline of how they would approach each issue. During the workshop, EMS Attorneys Scott Moore and Brian Werfel will facilitate an interactive practical discussion and exercises with the participants, challenging common industry practices while highlighting the most strategic investigative procedures and techniques. Lastly, they will outline and assist the EMS Supervisors with drafting comprehensive, and legally defensible, investigative report.
The best way to predict how your supervisors and managers will act when faced with difficult and legally complicated situations, is to train early and often.
Fill out the workshop request form below to submit your interest in hosting a workshop, and the AAA will reach out to you to schedule a date. You will be responsible for providing a classroom, screen/projector, and any catering desired. The cost to host an exclusive Sim Lab is $10,000.
If you have any questions, please reach out to Colleen Crowley at ccrowley@ambulance.org.