UPDATED: What to Do for Round 2 of HHS Provider Relief
UPDATED: HHS Opens Portal for Healthcare Providers and Suppliers to Apply for Second Tranche of CARES Act Provider Relief Funding
Updated April 24, 2020 at 9:40 pm | Register for AAA's  4/27 webinar on this topic►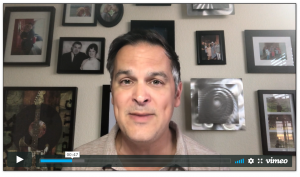 At 5 p.m. on Friday, April 24, 2020, the Department of Health and Human Services opened the online portal that health care providers and suppliers must use to submit their revenue information. This is a requirement to access the second $20 billion tranche of general allocation funding. Access the online portal►
In order to provide the required information, you will need the following information/documentation:
Your Tax Identification Number (TIN)
The bank account to which the first tranche of provider relief funding
You will need access to the email account that you are using to apply for funds (to accept and provide back a security verification code)
A PDF copy of your most recent tax return
The portal will ask a series of questions to verify your identity and the identity of your organization. These include providing your TIN and the last six digits of the bank account to which the original tranche of relief funding was provided.
After completing the verification process, you will be asked to complete an attestation that you received the initial tranche of relief funding.
You will then be prompted to complete a short questionnaire that is used to apply for additional funding. The steps for completing that questionnaire are as follows:
Step 1: You will be asked to provide basic information about your organization. This information is similar to the information that you would use to complete a federal W-9 form.
Step 2: You will be asked to provide your gross receipts or sales as reported on your most recent tax filing.
Step 3: You will be asked to provide an estimate of your lost revenue for March 2020 and April 2020. Note: HHS provided little guidance on how you should go about estimating your lost revenues. The AAA believes that there are several possible approaches that you can use to provide these estimates. To help members answer this question, the AAA anticipates that it will be issuing a Financial Impact Calculator on Monday, April 27, 2020.
Step 4: The final step will be for you to upload a copy of your latest tax return.
Attention Governmental Providers
AAA is aware of an issue that may affect governmental EMS organizations. Specifically, those governmental agencies that do not file federal tax returns may not be able to complete the final stage of the application, which asks you to upload a copy of your most recent tax return. The AAA has reached out to HHS to request guidance on how governmental organizations should complete the form. We will update our members as soon as we know anything different.  Register for our May 4 COVID-19 Financial Resources for Governmental Providers webinar►
Targeted Allocation for Treatment of the Uninsured
HHS indicated that it will allocate an undisclosed portion of the $29.6 billion in otherwise unallocated relief funding to reimburse healthcare providers and suppliers for COVID-related treatment of the uninsured. Please note that this allocation is only available for the reimbursement of emergency and non-emergency ground ambulance transports. Reimbursement will be available for COVID-related care furnished with dates of service on or after February 4, 2020. Payments will be made at the Medicare rates, subject to available funding. As a condition to receipt of funding, you must agree to accept HHS' payment as payment-in-full, i.e., you may not balance bill the uninsured patient.
Is there anything my organization needs to do to claim reimbursement for treatment of uninsured COVID patients?
Yes.  In order to be eligible for payments for the treatment of uninsured COVID patients, must enroll as a participant in the program.  Enrollment must be done through an online portal that will open starting on April 27, 2020.  Once open, the portal can be accessed at http://www.coviduninsuredclaim.hrsa.gov.
Once my organization enrolls, when can we start submitting claims for reimbursement for the treatment of uninsured COVID patients?
HHS has indicated that it will begin to accept claims for reimbursement for the treatment of the uninsured at some point in early May 2020.
FUNDING FOR TREATMENT OF UNINSURED COVID PATIENTS IS SUBJECTED TO AVAILABLE FUNDING, AND IS THEREFORE ON A FIRST-COME, FIRST-SERVED BASIS.  IT IS EXPECTED THAT THESE FUNDS WILL BE EXHAUSTED IN FAIRLY SHORT ORDER.
The AAA strongly recommends that all members complete their enrollment form as soon as reasonably practicable, so that you are in a position to submit claims as soon as the claim submission window opens.
COVID-19 coronavirus, Department of Health and Human Services (HHS)
---
Brian Werfel
Brian S. Werfel, Esq. is a partner in Werfel & Werfel, PLLC, a New York based law firm specializing in Medicare issues related to the ambulance industry. Brian is a Medicare Consultant to the American Ambulance Association, and has authored numerous articles on Medicare reimbursement, most recently on issues such as the beneficiary signature requirement, repeat admissions and interrupted stays. He is a frequent lecturer on issues of ambulance coverage and reimbursement. Brian is co-author of the AAA's Medicare Reference Manual for Ambulance, as well as the author of the AAA's HIPAA Reference Manual. Brian is a graduate of the University of Pennsylvania and the Columbia School of Law. Prior to joining the firm in 2005, he specialized in mergers & acquisitions and commercial real estate at a prominent New York law firm. Werfel & Werfel, PLLC was founded by David M. Werfel, who has been the Medicare Consultant to the American Ambulance Association for over 20 years.
---