Spotlight: Scott Moore
Scott Moore
Somerville, Massachusetts, USA
Scott's LinkedIn Profile
Director of Human Resources at Cataldo Ambulance Service
Co-Chair, Education & Membership Committee at AAA
Tell us a little about yourself.
I grew up twenty minutes north of Boston, MA. I have a wife, Marianne, and two daughters, Emily (9), and Elise (7). I have been in EMS for 25 years and have worked as a Call Fire-Fighter in my town for the last 10. I have a bachelor's degree in psychology and a Juris Doctor from Suffolk University Law School.
How did you come to work in the industry? How long have you been involved?
I began working as an EMT with thoughts of becoming a police officer. After working on the road for a few years, I began dispatching. This led to promotions through various operational roles. I then decided to go back to earn my undergraduate and law degrees. After a few years working for the U.S. Department of Labor, I discovered that I missed EMS and decided to return to the industry. I began attending the AAA in 2004 and have been involved since.
What do you enjoy most about your job?
My favorite part of this job is working with the field staff. As HR director, I enjoy working to create solutions to the challenges our organization and field staff face every day. The EMS workforce is changing every year. Developing ways to stay relevant and meaningful to potential and current employees is becoming increasingly challenging.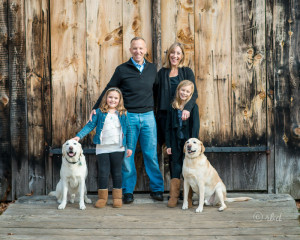 What is your biggest professional challenge?
Recruitment and retention, and, of course, reimbursement.
What is your typical day like?
Busy, very busy. My day starts at 5:45 a.m., when I read email and supervisor reports from the evening before. I get to work by 8:00 a.m. and attend meetings on different projects. I usually have several employees stopping by to resolve issues while I am simultaneously coordinating with the HR team to coordinate pre-hire, orientation, benefits administration, work-related injuries, and other general HR functions. My day at the office ends around 5:30-6:00 p.m. I eat dinner with my family and put the kids to bed, then work from home until 11 p.m.
How has participation in AAA membership and advocacy helped your organization?
I feel that I get perspective on our industry. It is very easy to get lost in the day-to-day problems that face our organization. The AAA provides some perspective on how ambulance providers from around the country are working to provide great service to those in need. The AAA provides a valuable human capital resource—EMS leaders and experts from every type of provider who are always willing to collaborate and strategize to assist each other in the operation of their businesses.
---
Not yet an AAA member? Bring the power of AAA's advocacy, networking, and education to your organization. Learn more>>
Already an AAA member? It is your time to shine! Complete our interview form and you could be featured in a future Spotlight.
Human Resources (HR), Interview, Massachusetts
---
Amanda Riordan
Amanda Riordan serves as the Vice President of Membership of the American Ambulance Association. She joined AAA as Director of Membership in May of 2015. She has fifteen years of progressive experience in non-profit operations, membership development, marketing, operations, and credentialing.
---