Human Resources Toolkit – Forms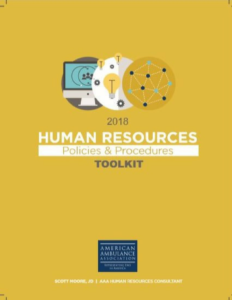 Legal Disclaimer
This publication is intended to be an exemplar that may be modified for use in your organization. It incorporates many policies that are required for any employer under Federal Law.
This toolkit was were drafted to meet current Federal law, as of April 2018. However, you should check state and local law as they may provide greater or different employee protections or employer requirements.
The American Ambulance Association is not liable for your use of these sample policies and strongly recommends that your legal counsel review any new policy prior to its use to ensure your compliance with federal and state laws and regulations applicable to your organization.  These sample policies and procedures may be modified to align with your specific organization's operational needs and culture.
Attachments for AAA Human Resources Manual
Employment Status Change Request Form
FMLA Notice of Rights Responsibilities
Personal Information Change Form
Tuition Reimbursement Request Form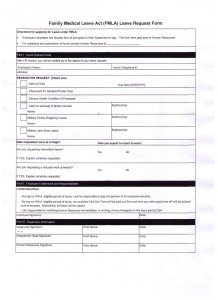 Individual Human Resource Policies
Employee Records & Personnel Information & Status Changes
Criminal Background Screenings
Whistleblower Anti-Retaliation
Discipline Educational Assistance
Confidential and Proprietary Information
Attendance, Punctuality & Shift Work
Bulletin Boards-Intranet-Email Employee Notifications
Small Necessities Leave (Massachusetts Services)