2018 On Demand Webinars
Presented By: Scott Moore, Esq.
Recorded: January 24, 2018
$50 for Members | $100 for Non-Members
Despite 40 years or anti-harassment legislation and employer education, there has not been any real progress made at preventing harassment in the workplace. The fact is, organizations that tolerate sexual and other harassment in the workplace will have more of it. If you ask the average employee if they have attended any sexual or anti-harassment educational program during their employment, they will say they "watched a video" when they got hired many years ago and that is it. The message employers send to their workforce "you watch this video so we avoid liability, not to change your behavior." Sexual harassment education needs to change. In this webinar, we will discuss how to best focus your anti-harassment education efforts – what works and what doesn't. Purchase►
Presented By: Brian Werfel, Esq. and Rebecca Williamson
Recorded: February 1, 2018
$50 for Members | $100 for Non-Members

NAAC approved for 1 CEU.
In November 2017, the Centers for Medicare and Medicaid Services announced that it would be launching a new initiative to help alleviate some of the appeals backlog at the Administrative Law Judge level. Titled the "Low Volume Settlement Option," this initiative would permit ambulance providers and suppliers to settle eligible claims pending appeal at the ALJ level for 62% of the net approved allowed amount. This provides an alternative to the current multi-year wait for an ALJ hearing. On January 9, 2018, CMS announced additional details for this plan. Please join AAA Medicare Consultant Brian S. Werfel and Medicare Regulatory Committee Chair Rebecca Williamson for a discussion of this new settlement option, and its potential benefits to the ambulance industry. Purchase►
Presented By: Rebecca Rakoski, Esq.; Matthew Streger, Esq.; Margaret Keavney, Esq.
Recorded: February 7, 2018
$50 for Members | $100 for Non-Members
What is the biggest issue facing the healthcare industry today? Cybersecurity. Just recently we have seen a stolen laptop with unencrypted PHI which led to a $2.5 million OCR penalty, pacemakers that needed a patch to prevent hacking and ransomware,and the UK's National Health System get shut down after a ransomware attack. We face an unprecedented number of attacks like these every day and unlike other threats that are more sporadic, cybersecurity is a daily threat. Twenty-four hours a day, seven days a week. And while no one can predict with any certainty what lies ahead, the evidence is clear – cybersecurity is a concern that is here to stay.
With nearly 43% of all cyber attacks being focused on small business, the size of the company has little to do with the frequency of the incidents. Moreover, the ramifications of a breach can be far reaching, costly and time consuming. And while no industry is immune from attacks, which industry collects the most alluring type of data to hackers? Healthcare. Organizations that collect healthcare related data are the number one target for hackers. Why? Cyber experts universally agree that what is the most alluring to cybercriminals is large amounts of coordinated and collated data and that is precisely what is collected in healthcare related industries.
This presentation will go through the top 10 considerations for healthcare related organizations in cybersecurity and how to address those considerations. We will provide an overview of how an organization can evaluate their systems and protocols to decide whether these systems are "secure" enough and what is "secure" enough? The presentation will review "best practices" in cybersecurity and touch on information governance, breach response, and the significance of the extensive state and federal breach notification requirements. We will review the HIPAA security rule and the impact of the HITECH Act on covered entities and business associates. Finally, we will discuss the importance in incorporating cybersecurity in a way that organically fits your business needs and workflow. Purchase►
Presented By: Jordan Fischer, Esq.; Margaret Keavney, Esq.
Recorded: March 6. 2018
$50 for Members | $100 for Non-Members
With the forthcoming European Union's General Data Protection Regulation ("GDPR"), that takes effect this year on May 25, 2018, the collection, processing, storage, and use of data related to a European Union data subject is set to drastically change. Any entity that processes data related to an EU data subject will be required to comply with the granular technological and legal requirements laid out in the GDPR. Those organizations will also be required to take precautionary steps to ensure that any relevant data is properly stored, transferred, and accessed in a compliant and secure manner.
This presentation will discuss the global impact of the GDPR on the collection, processing, and storage of health-related data. The GDPR specifically creates heightened requirements sensitive data, such as health, biometric, and genetic data. This "sensitive" data requires extra precautions on the part of the data controller and any data processor. The GDPR is creating a new framework for companies to use to create a more robust and secure data management systems that protects the privacy of personal information. It is important for any healthcare provider, include those providing ambulance services, in the United States, to understand the impact and application of the GDPR, in light of the requirements laid out in HIPAA and the HiTech Act, related to data and security. Purchase►
Presented By: Brian Werfel, Esq.
Recorded: March 21, 2018
$50 for Members | $100 for Non-Members
The Medicare Access and CHIP Reauthorization Act of 2015 requires the Centers for Medicare and Medicaid Services to remove beneficiaries' social security numbers from their Medicare cards by April 2019. To implement this mandate, CMS will start mailing new Medicare cards to all Medicare beneficiaries starting in April 2018. The new cards will feature a new Medicare Beneficiary Identifier (MBI), in lieu of the current social security number-based Health Insurance Claim Numbers (HICNs).
Join AAA Medicare Consultant Brian S. Werfel, Esq. for a discussion of the new MBIs. This webinar will discuss CMS's strategy for transitioning to MBIs. Topics will include CMS's current plan for issuing new Medicare cards to beneficiaries, the transition period for submitting Medicare claims, and the resources that CMS will make available to health care providers to ensure that they have updated information for all of their patients. We will also discuss some strategies you can use in your operation to make the transition go as smoothly as possible. The webinar will conclude with a Question and Answer period. Purchase►
Presented By: Scott Moore, Esq.
Recorded: April 11, 2018
$50 for Members | $100 for Non-Members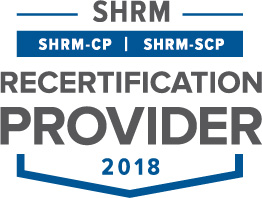 SHRM certified for 1 PDC.
Next to payroll, employee benefits are the largest expense for any EMS organization. Every year, employers face steep employee healthcare premium increases forcing them to change plan designs, benefit offerings, and employee contributions in an effort to curb the unsustainable medical premium trend. Increasingly, employers are having to focus more resources towards educating their employees on the importance having a personal benefits plan and for participating in wellness programs, health savings accounts, and other supplemental benefits. Employees can no longer think about employee benefits once a year at open enrollment. This webinar will cover some of the newer benefits strategies being utilized and discuss how employers can create a benefits communication plan that will engage employees. Purchase►
Presented By: Brian Werfel, Esq.
Recorded: May 16, 2018
$50 for Members | $100 for Non-Members

NAAC approved for 1 CEU.
Join AAA Medicare Consultant, Brian Werfel, Esq., for an invaluable overview of the latest issues affecting Medicare's coverage of ambulance services. Topics will include the most recent Medicare payment data, the new safe harbors to the antikickback statutes, and an overview of CMS's ongoing enforcement activities. The webinar will conclude with a Q&A session. Purchase►
Presented By: Dr. Dennis Doverspike, Scott Moore, Greg Lawton
Recorded: July 12, 2018
$50 for Members | $100 for Non-Members
This year, the American Ambulance Association partnered with Avesta to conduct our first annual, survey of employee turnover in the private EMS industry. The was the first comprehensive study of this size and scope. The study was conducted and managed by the Center for Organizational Research at The University of Akron. The purpose of the study was to better quantify and understand the reason for turnover at nearly every organizational level within the EMS Industry. At the very least, this study provides us with a true benchmark for defining job-specific voluntary and involuntary turnover percentages.
One thing is clear, when turnover is high, private EMS leaders are faced with increased costs associated with recruiting, selecting, and training replacements. Proactive reduction of turnover will reduce costs and have a positive effect on productivity, morale, and customer/patient satisfaction. This report serves as a crucial first step in understanding and reducing employee turnover in the private EMS industry. We look forward to working with every member of the AAA to identify meaningful turnover reduction strategies. Join authors, Dr. Dennis Doverspike, Scott Moore, and Greg Lawton for a webinar discussing the importance of the study, the results, and its impact for the future. Purchase►
Recorded: October 2, 2018
Speaker: Aaron Director
With ambulance cost data collection legislation in place and reporting requirements coming ever closer, the AAA has been working on a variety of tools and systems to ease the process for services of all sizes and types. One component is a chart of accounts that can be used operationally or as a crosswalk tool to assist in meeting the reporting burden. After collecting source information from services nationwide, we have compiled a draft and are seeking review and comment. This session is oriented toward comptrollers, bookkeepers – the person in your organization who handles the books. We will provide a brief background, review the draft chart, and then frame some questions and areas for feedback. Your participation will help improve this tool for everyone. View webinar►
Presented By: Scott Moore, Esq.
Recorded: October 18, 2018
$50 for Members | $100 for Non-Members
Over the last decade, many employers have adopted wellness plans with the goals of improving employee health and lowering insurance premiums. Many employers have found low participation by their employees and little meaningful impact on employee health or insurance premiums. During this session we will discuss the evolution of employee wellness plans and what the latest research suggests changes employee health. The latest trends in employee wellness are leveraging technology and artificial intelligence (AI) to drive participation and results. Purchase►
Presented By: Scott Moore, Angie McLain
Recorded: November 27, 2018
$50 for Members | $100 for Non-Members
CMS may use the 855 Form to determine which provider category your service best belongs in. Errors in the 855 Form can cause data to be skewed and/or your service's data to be included in the wrong category. Join our panel of experts, including Rebecca Williamson, Angie McLain, and Scott Moore, as they review the form to help you determine the best way to complete and update your 855 Form. Purchase►

NAAC approved for 1 CEU.
Presented By: Scott Moore, Esq.
Recorded: December 6, 2018 
$50 for Members | $100 for Non-Members
EMS organizations around the country are struggling to find and retain employees. Many argue that the relative low wages are the primary reason for the shortage of available staff. However, according to the Corporation for National & Community Service, volunteerism is at the highest level in 30 years. Overwhelmingly, the research suggests that wages are not the principal driver of how an employee chooses their employer. All EMS agencies perform work that has great intrinsic meaning and purpose. To be an employer of choice, a leadership team must create an employment brand that highlights their organizational culture. This is more than a mission statement or a tagline. This session is intended to highlight the elements an employment brand that drives results. Attendees will leave with take-away resources that they can utilize to either begin or fine tune an employment brand that yields results. Purchase►