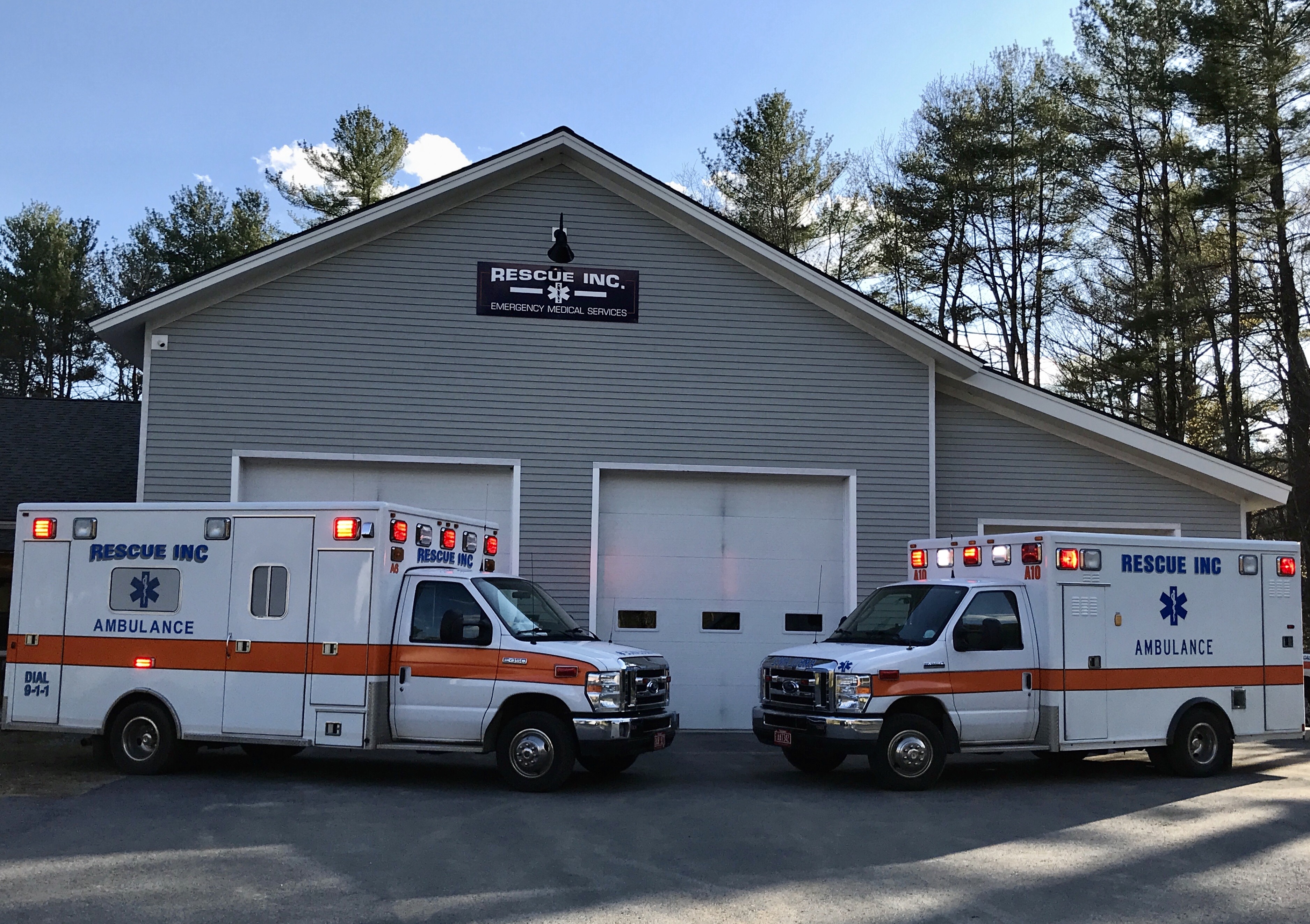 Rescue, Inc.
Brattleboro, Vermont
Facebook
Rescue Inc is a private non-profit service in Southern Vermont. Founded in 1966 as a volunteer organization responding to local emergency calls, Rescue today is mission-driven; providing emergency medical treatment and transportation, specialized rescue services, community education, and transportation of critical patients between area hospitals. Out of two stations, and with a fleet of 9 ambulances and 3 response vehicles, we provide timely and efficient service in our five hundred square mile coverage area in Southern Vermont and Southwestern New Hampshire.
"EMS week gives us the chance to celebrate and spotlight the care, compassion, and skill our providers tirelessly demonstrate. Through long nights, bad weather, and now pandemics, our health care providers continue to inspire. On behalf of grateful patients and families, I thank you!"
– Drew Hazelton, Chief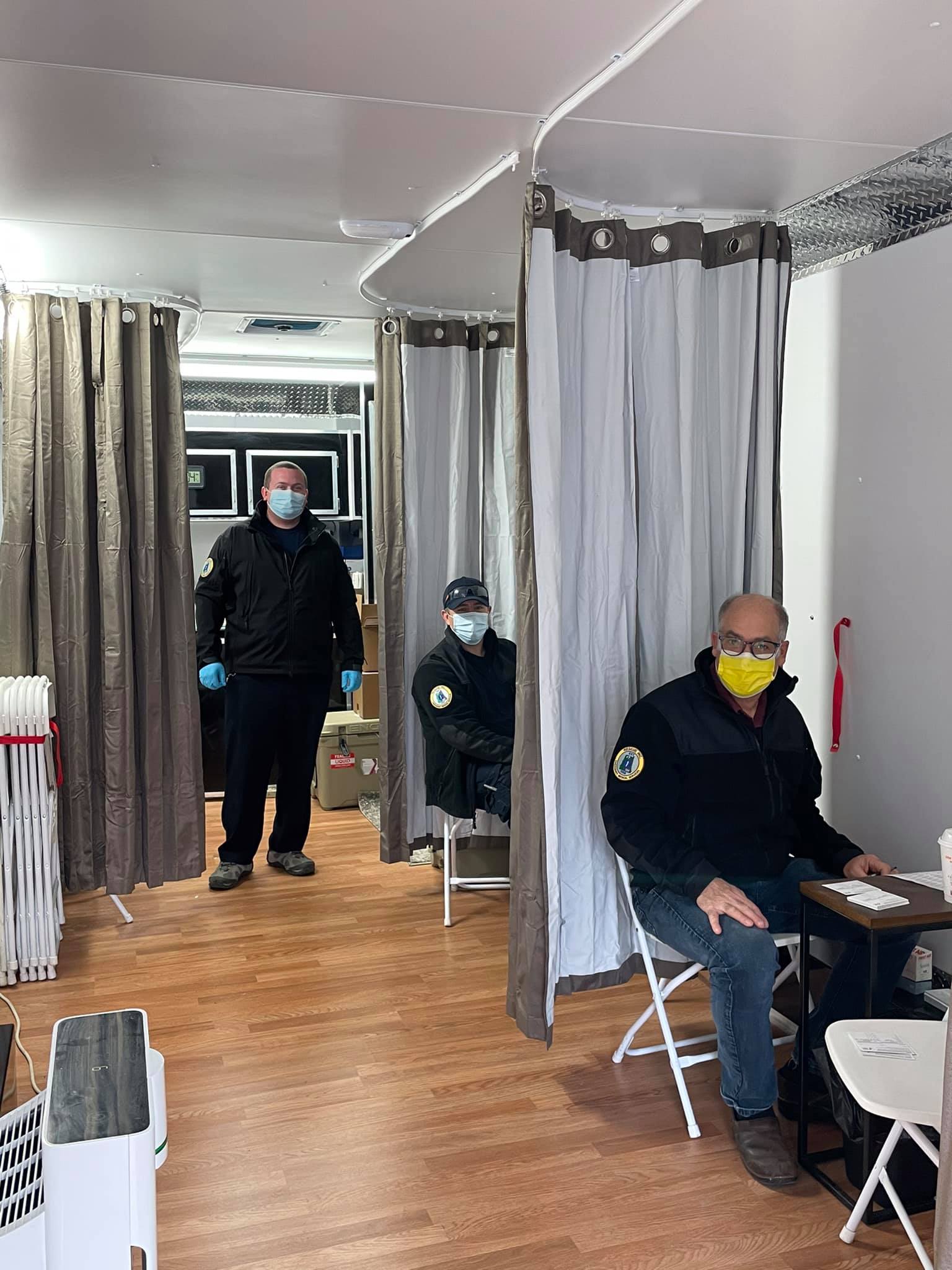 2020 has brought the challenges of COVID-19 and supply line shortages, but also the development of new programs including EMS ultrasound, EMT hybrid courses, and a mobile vaccination program to our community.
During the COVID-19 crisis, Rescue Inc stepped in with resources to engage in critical work for public health. In collaboration with the health department, Rescue Inc provided expanded transport capabilities; transporting COVID positive persons to isolation facilities for recovery. Our crew of medical providers staffed pop-up testing sites and have screened thousands. As a way to limit exposure, our providers were called upon to facilitate mobile testing and would travel to test a single person or a whole family in their own homes. Once the vaccine became available, Rescue Inc designed a mobile vaccine trailer and worked with the Vermont Department of Health to facilitate clinics all over the state. In the spirit of our mission, we continue to bring healthcare on the road. We have vaccinated thousands – at schools, restaurants, race tracks, and more.
"EMS providers are educated members of your community that provide prehospital care that saves lives every day. When the tone drops they set aside everything and put themselves into emergency situations to care for those that they value; their community."
~Lee Bookwalter, EMT
This year our community is feeding us for EMS Week! Breakfast, Lunch, and Dinner for our duty crews are being provided by area restaurants for each day of this special week! Our vaccine trailer will be on the road all week, celebrating EMS by supporting the mission of health and wellness for our community.
"When we are called to a scene, whether it be an MVA, a stroke, or an anxiety attack, we legitimately just want to be there for someone during their time of need. Sometimes that means medical intervention, and sometimes just lending a hand to hold. Long story short, we just have love for people!"
~Zach Gilbeau, EMT

"I believe EMS is important because we are always there. No matter what day of the week, time of day, or what your emergency is, we will show up and take care of you."
~Emily Wilson, Paramedic/Captain