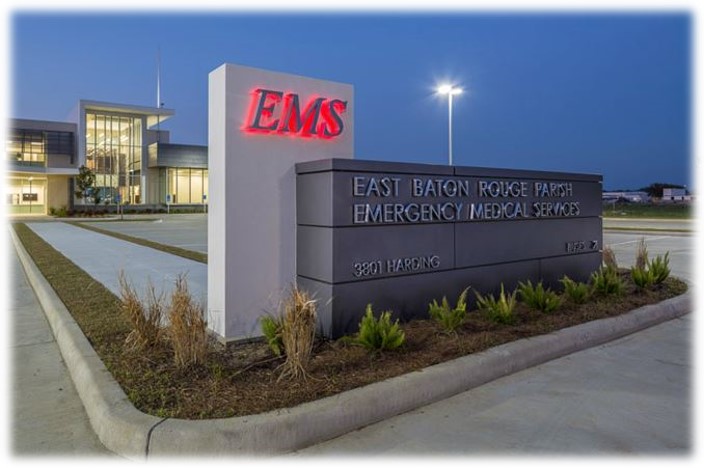 East Baton Rouge EMS
Baton Rouge, Lousiana
Facebook | Twitter
About East Baton Rouge EMS
East Baton Rouge EMS is a municipal service that originated on August 6th, 1982. The Department is funded by a property tax and insurance billing. EBREMS is the primary ALS provider for the parish of East Baton Rouge, Louisiana. Unlike most systems, all 911 calls in the parish are first answered by EBREMS Medics. East Baton Rouge Parish is 456sq/mi and is comprised of the City of Baton Rouge and the towns of Zachary, Baker and Central. With a total population +440,000, East Baton Rouge is the Capitol of the State of Louisiana and is the home of two major Universities.
EBREMS operates 11 EMS stations with 24 ambulances, 20 sprint vehicles, 1 mass casualty unit and 3 ASAP carts. There are 138 Field Medics, 9 Shift supervisors, Division managers, and 32 communications officers. EBREMS responds to approximately 64,000 calls per year. In addition to responding to 911 calls, EBREMS also offers Telemedicine, Event coverage, HAZ-MAT, CISM, Bicycle, and Special Response Teams. A new Bariatric unit has just been purchased along with 16 new ambulances. The new fleet will go into operation in July.
Our COVID-19 Response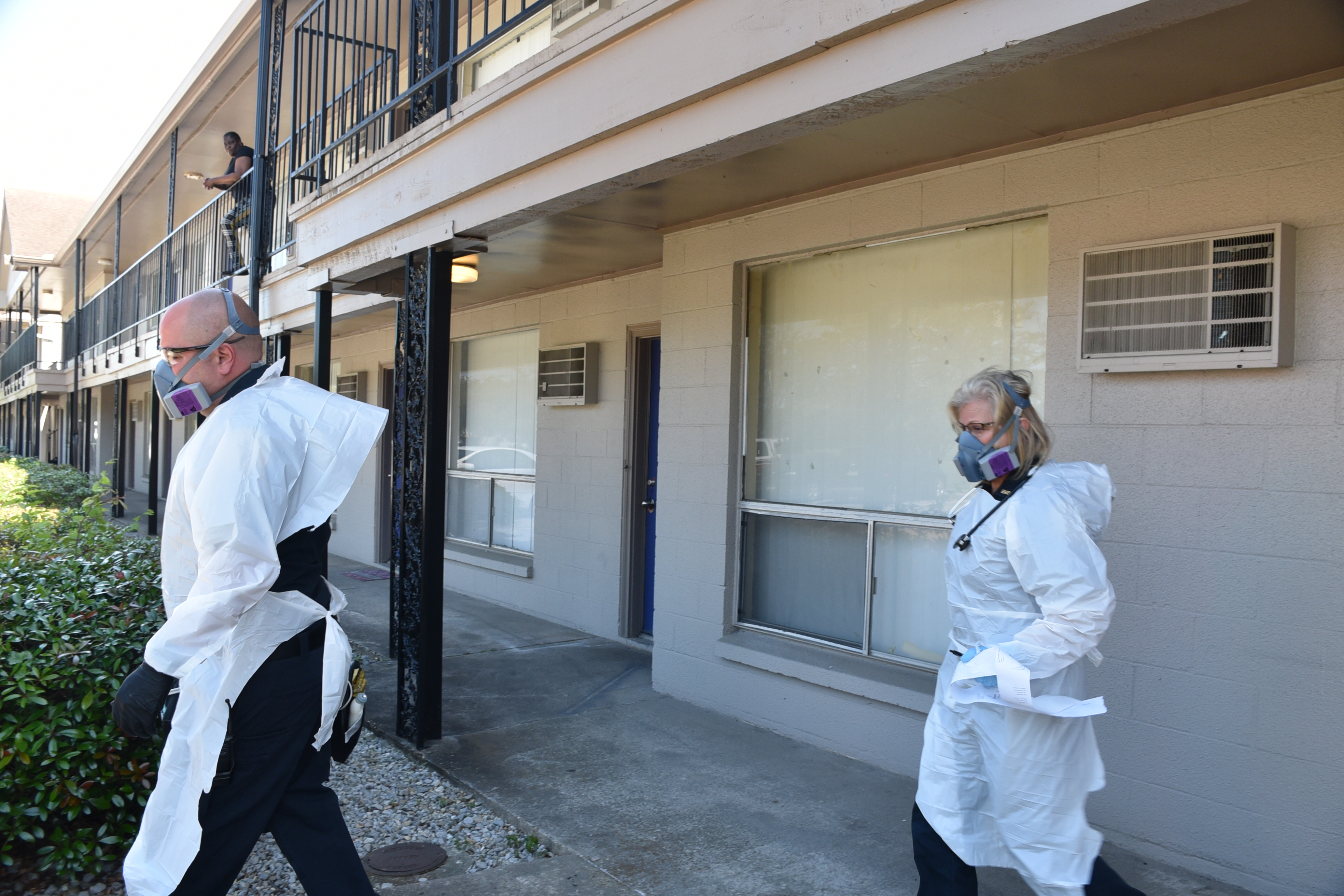 A response plan to COVID was discussed in March 2020. The first order was to acquire enough PPE for our medics in the field. PPE included P-100 masks, goggles, and isolation kits. Two ambulances were converted into "COVID units" by using plastic sheeting to block the walk-through access of the units and the ALS cabinet. The units were stocked with an abundance of disinfectant and PPE. 12 medics volunteered to work on these units and only respond to COVID-related calls. The intention was to isolate the cab of the truck from the patient compartment, and limit exposure to the rest of the field by only using the assigned medics for these types of calls. 911 Operators began asking COVID screening questions, and would relay the information to the responding unit. Every patient was provided a surgical mask and the use of nebulizers was banned due to the aerosolization.
The Mayor declared a local public health emergency on March 13th. Schools, restaurants, bars, and non-essential businesses were closed and a "stay at home order" was implemented. 911 Operators began to see a surge in calls from the public asking COVID-related questions. This overwhelming number of non-emergent calls led to a Public Service campaign to inform the public not to call 911 for COVID questions. A new 211 number was utilized for these types of calls. Several testing sites opened throughout the parish, including one at the EBREMS Headquarters. Despite a large number of tests given, the percentage of positive tests was only about 7%.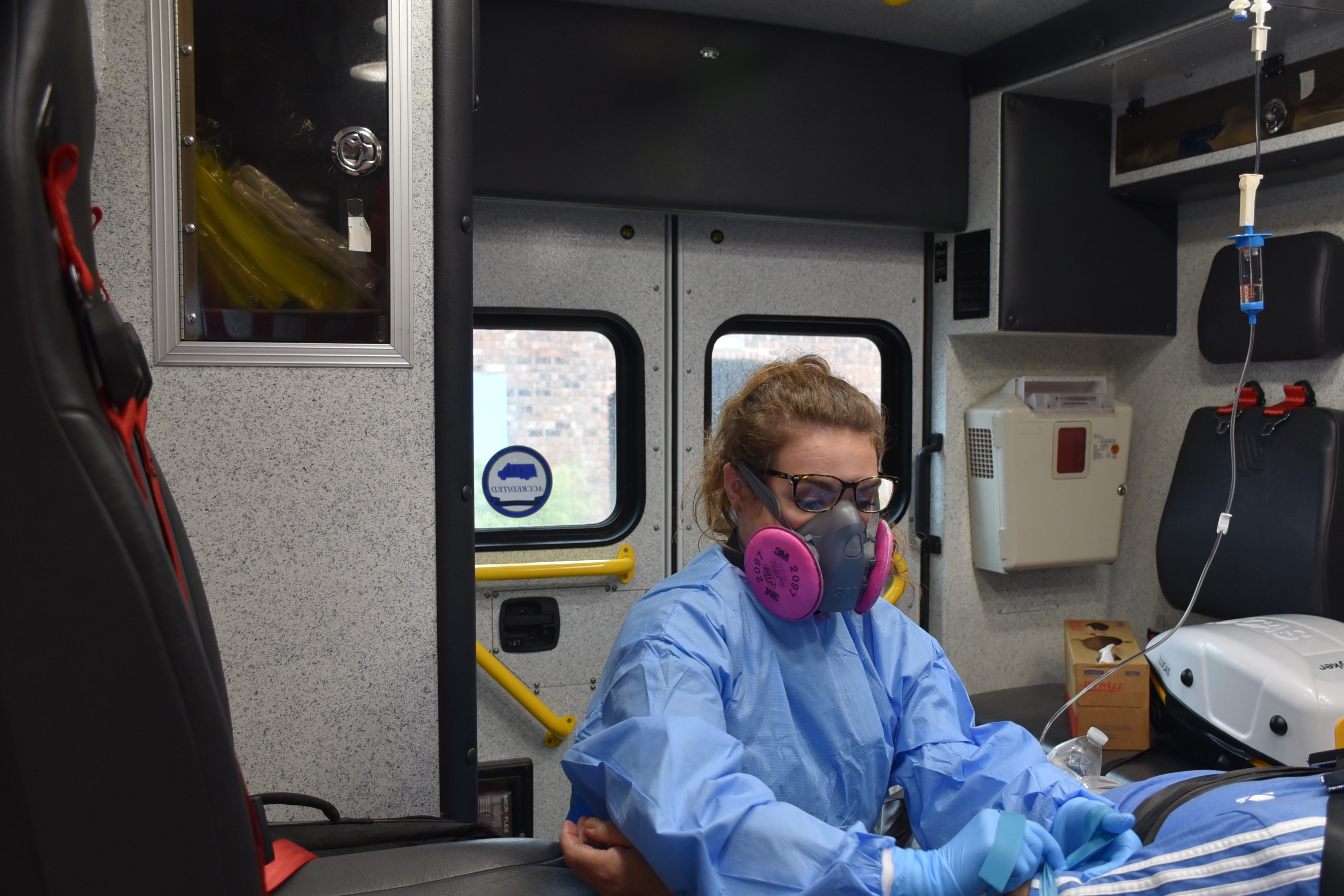 East Baton Rouge lifted the Emergency Declaration in May 2020. Schools remained closed for a while, but offered virtual learning. Restaurants, Bars, Churches and non-essential businesses opened with limited capacity and mandated face mask requirements. Today EBR parish is 100% open, and EMS operation is back to pre-COVID status with the exception of continued use of face masks on every response.
"It is my belief that Baton Rouge EMS has some of the finest medics in the country and you would be hard pressed to find a better group of people to work with. Their dedication and professionalism through this last year's pandemic has been nothing short of impressive. They care for their patients and their fellow first responders and treat them like family. It is an honor to work with all the medics here in Baton Rouge, and they deserve recognitions for the hard job that they do."
-Chad Guillot
EMS Director
East Baton Rouge Parish EMS
How We Celebrate EMS Week
Every year our Public Information Officers work hard to promote the Department by doing interviews on Morning News shows, Submitting stories to the newspaper, and posting on Social Media. Our Paramedic Association purchases EMS Week gifts for the employees and also funds the annual Award Ceremony that is always held during EMS Week. The Administration Department provides lunch to the crews on each shift, and local hospitals also provide snacks and food at their hospitals for the field medics.
"We are a family-oriented department, and we treat the community like our own"
-Hillary Duncan, Paramedic
"We strive to meet the goals of our mission statement and continually adapt to fulfill the needs of our community"
-Otha Henry, Training Officer
"As EMS providers we value our community"
-Kerri Avara, Unit Commander