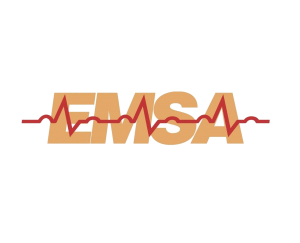 Emergency Medical Services Authority (EMSA)
Tulsa/Oklahoma City, Oklahoma
647 Staff | 228 Quarantined in 2020
EMSA serves over 1.1 million residents in central and northeastern Oklahoma. EMSA (Emergency Medical Services Authority) is Oklahoma's largest provider of pre-hospital emergency medical care. Established in 1977, the Authority has provided ambulance service to Oklahoma residents for over 40 years. Oklahoma residents can take comfort in knowing that a diverse team of dedicated healthcare providers – including paramedics, emergency medical technicians, specially-trained medical dispatchers, and others – stand ready to respond to their emergency medical needs.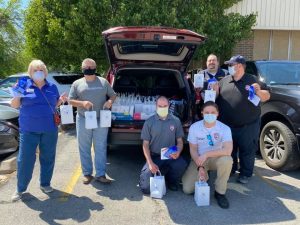 2020 has been a challenging year, to say the least, but EMSA EMTs and Paramedics have risen to the occasion to continue to deliver superior care to Oklahoma residents in new and innovative ways. Educational demonstrations have gone virtual and new emphasis on hand washing and cleanliness top the list of things our team members are discussing in our communities. Our communities have embraced and shown their love for our first responders with treats, care packages, snacks, and delivering cases of water.