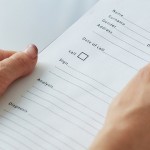 Support & Counseling for Medics (Formerly EAP)
Counselor Match Request
Employees of AAA member organizations are invited to complete the brief form below in order to request to be matched with an EMS-competent counselor in their local area. This replaces the previous program hosted by Lifeworks.
The FREE matching process is managed by an external licensed counselor with extensive EMS experience. Matches will be communicated by email or phone. Please DO NOT include any confidential medical information in the form below. If you are experiencing thoughts of self-harm, please call 911 immediately.
Important Resources
Mental Health for First Responders
Alcohol Abuse
SAMHSA's National Helpline – 1-800-662-4357 A confidential, free, 24-hour-a-day, 365-day-a-year, information service, in English and Spanish, for individuals and family members facing mental and/or substance use disorders. This service provides referrals to local treatment facilities, support groups, and community-based organizations. Callers can also order free publications and other information.
SMARTrecovery – Mutual support meetings are free and open to anyone
seeking science-based, self-empowered addiction recovery.
Alcoholics Anonymous – An international fellowship of men and women who have had a drinking problem. It is nonprofessional, self-supporting, multiracial, apolitical, and available almost everywhere. There are no age or education requirements. Membership is open to anyone who wants to do something about his or her drinking problem.
Drug Abuse
For Veterans
Many EMS providers have also served in the military.
PTSD Foundation of American Warrior Groups – Warrior Groups are fellowships for combat veterans and their families to share their experiences, testimonies of healing, compassion and hope in overcoming the invisible wounds of war.