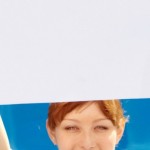 Marketing, Public Relations, and Social Media Resources
This page is a work-in-progress, last updated August 5, 2016. Please check back frequently for additions and updates.
AAA knows that your ambulance service is doing great things in your community. However, it can be challengin to effectively share with the media and the public the impact of your efforts. Below is a listing of tips and resources that may assist you in telling key stories. (Please note that AAA does not endorse any of these companies unless otherwise noted.)
Social Media Basics
Building a social media presence for your service can sound daunting, but it is okay to start small. Social media is a great way to share stories about your ambulance service in a real-time fashion, as well as to gain exposure for your business to contract decision-makers.
Set up business accounts on at least Facebook Pages and Twitter. Power users (and future power users!) can think about using Instagram and LinkedIn company pages, too.

If you aren't planning to manage the accounts yourself, designate reliable, tech-savvy employees as administrators.
Don't "get" what Twitter is, or why it is important? This is a good overview.
Be sure to add descriptions, your logo, and cover photos when you set up your accounts. It looks professional and greatly increases both your traffic and your credibility.

Like (on Facebook) and follow (on Twitter) the AAA, EMS thought leaders, area politicians, local news outlets, and key government agencies.

Seeing what others post will help you join the conversation.
Retweeting others' posts or sharing news stories about your service on your Facebook page can be a great way to get started.

Share your story.

To grow your following, your posts should include information that is interesting, relevant, and timely. Some examples:

Pictures from your community outreach
Awards won by you or your staff
Retweets from the CDC or hospitals of local health alerts (ex: bubonic plague in Colorado)
Thank yous to long-standing employees or those who have gone above and beyond
Open positions you are looking to fill

Including photos and videos in your posts improves engagement rates.
Bonus: A primer on Twitter hashtags. Great ones for your posts might include #EMS, #EMT, #Paramedic, #YourCityName, #relevantholiday. Add @

amerambassoc

 to tweets you'd like to share with AAA.
Public Relations Basics
defines public relations as, "using the news or business press to carry positive stories about your company or your products; cultivating a good relationship with local press representatives." This is a great working definition for ambulance services, as we have so many powerful stories to tell, if only we do a good job of trumpeting them on the right frequency for media professionals and the general public to hear.
Develop a professional website that has clear, easy-to-find contact information for press inquiries, an About page, and a page for press releases/links to media mentions.
Learn from the best! Read press releases and follow media placements from ambulance PR dynamos like MedStar Mobile Healthcare, Acadian, and AMR.
Build a relationship with local media.

Cultivate relationships with local news outlets in person and on social media.
Share relevant stories that they publish with your followers to show reciprocity.
Share posts about your organization by media on your site and on social media.

Send press releases and social media notifications to media outlets in advance when you have a community outreach event.
Respond quickly and professionally to media inquiries.

Don't avoid calling back, even if you are declining to comment.

Push seasonal content (safety tips, health alerts, and more) to the media as a public service. Don't wait to be asked!
Graphic Design
While Adobe Creative Cloud, aka Adobe Creative Suite is the graphic design industry standard, it is very expensive and not particularly intuitive for lay users. Here are some free and affordable alternatives that can help you quickly and easily design professional newsletters, email banners, social media posts, business cards, and more for your ambulance service.
Canva—Canva, which is free, and it's still-affordable Canva for Work (~$13/month as of 12/3/15), are online tools that help users quickly and easily design everything from stationery to web graphics. It has thousands of templates and lots of flexibility.
MorgueFile and Pixabay—Searchable free stock photo libraries that do not require image attribution.
99Designs and Design Crowd—Need a logo, website, business cards, or something else professionally designed? Sites like these offer a relatively affordable way for (typically offshore) graphic designers to compete for your business. Include as much detail as possible in your submission request for best results.
Website Development and Hosting
Your website is the first impression that your ambulance service makes on current and future contracts. It is also a great way to offer convenient online payments for patients, highlight your services, share great stories about your community impact, and show your pride in your team.
Email & Email Marketing
Email newsletters and community alerts are great ways to publicize all of the good you do in the community as well as build internal communication and morale.
MailChimp—A basic account for up to 2,000 subscribers/12,000 emails per month is free. MailChimp is relatively easy to use, and features simple drag-and-drop templates that will have you sending attractive newsletters in no time.
Email "from" your website domain—Are you using an @gmail.com or @aol.com email address for your business correspondence? Google makes it simple and affordable (starting at $5 per month) to send email from your business's domain.