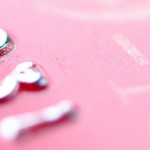 Payline Card Processing Benefit
AAA Partners with Payline Data for Credit Card Payment Processing
Solutions for your Business
The American Ambulance Association and Payline Data have partnered together to bring cost-effective payment solutions to AAA members. With this partnership, AAA members will receive:
• Payline's National Corporate Discount
• Interchange Plus pricing
• Free PCI compliance
• Next-day funding
• Fraud monitoring and chargeback support
Pricing
With Payline's National Corporate Discount, AAA members will receive competitive rates for their processing. We are also bringing all members a pricing option of interchange plus 0.35% + $0.10 / transaction. This is an excellent pricing structure that is not only cost-effective for your business, but provides transparency for the cost of accepting credit cards. We are here to address any questions you may have about this pricing structure.
Furthermore, Payline offers customized pricing plans for AAA members doing a high volume of transactions. Not sure about your current processor's pricing? Payline will complete a personalized pricing analysis for your business. Just send us your statements and a member of our team will personally review it for you to ensure that you are getting the best value.
PCI Compliance
The Payment Card Industry Data Security Standard (PCI DSS) is a set of requirements designed to ensure that ALL companies process, store, or transmit credit card information maintain a secure environment. With the threat of cardholder fraud on the rise, being compliant with PCI is important to protect your business. Compliance is mandatory for all businesses, and while PCI compliance requirements vary based on processing volume, Payline Data is offering your business the ability to complete the PCI Compliance Validation for free. This solution helps you protect your business better than before.
Security for your Business
Our services work directly with card issuers and use existing, shared fraud data so you can stop fulfillment on a fraudulent order and recoup potential financial losses. Payline's fraud monitoring service identifies fraud up to fourteen times faster than competitors. Currently, it takes other processors an average of up to 6 weeks to identify fraud.
As part of our way of doing business, Payline Data will also support AAA members through instances of chargebacks. Too many chargebacks can hurt your business, but with Payline as your processor, we help you prevent these occurrences against your business.
A+ Rated Company
The Better Business Bureau has given Payline Data an A+ rating – not only do we offer our customers a variety of options on how to do business, but we have an outstanding customer service team that provides 24-hour support to our merchants. We are here to serve you and your business to ensure that you are receiving quality support and cost-effective solutions.
Contact us to get started today. We value your business and partnership.
Eric Smith
AAA Member Services
October 1, 2015: Important Commerce Changes have Arrived
EMV chip-and-pin is the standard everywhere in the world except for the United States. Card issuers are bringing this more secure technology to consumers. As of October 1, if your business swipes credit cards, you need to have the ability to accept EMV. Payline is here to help you and your staff make this transition.