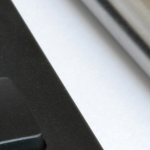 COVID-19 Financial Impact Calculator
The American Ambulance Association is working nonstop on advocating for financial relief from the impact of the Coronavirus (COVID-19) for our members. Now that ground ambulance service providers and suppliers are receiving federal funding to help partially offset the negative financial impact of the Coronavirus (COVID-19), the Congress is asking for information to substantiate that additional funding is necessary. Instead of providing just anecdotal information on the increased costs and lost revenue from COVID-19, we need to provide more wide-ranging data demonstrating the dire financial situation facing our industry.
To this end, the American Ambulance Association has developed a Financial Impact Calculator to gather information from our members to help us make our case for additional financial relief. The Calculator is also designed for members to use in completing the application for more funding under the General Allocation second distribution of the Public Health and Social Services Emergency Fund.
Download the Excel Financial Impact Calculator and Instructions  (which include definitions for fields in both the Excel and online calculators). The Excel calculator has several additional features not yet included in the online version.
Please DO NOT enter commas or dollar signs  when providing data. The system will format automatically.  You must complete and submit the ENTIRE FORM to receive results and an email confirmation.
General Allocation Calculator & PPP Loan Estimator