2023 State Association Leadership Excellence Conference

Join fellow state-level ambulance and EMS association leaders for a day of networking and idea exchange at the inaugural State Association Leadership Excellence Conference! Share challenges, successes, and innovations with mobile healthcare leaders from across the country.
American Ambulance Association
State Association Leadership Excellence (SALE) Conference
Niagara Falls USA Convention Center
September 7, 2023 | 8:30–16:00 ET
JUST ANNOUNCED: AAA will host a cost collection educational workshop in Niagara on September 6. Even more reason to visit Niagara Falls USA!
Topics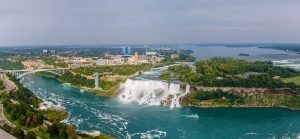 Together, we will explore tactics for growing the reach and voice of your state association.
Advocacy Impact: Grassroots & Grasstops Engagement Case Studies
Medicaid Strategies (rate increases, crossovers)
Commercial Insurance Initiatives (balance billing, direct pay)
Medicaid Finance Initiatives (UPL / CPE / GEMT / Provider Assessments)
Workforce Shortage Strategies
Association Governance Tune-Up
Free and Cheap Tools to Enhance Your Branding & Reach
More! Full agenda coming soon.
Venue & Meals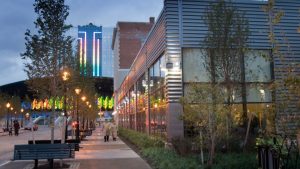 Niagara Falls USA Convention Center
101 Old Falls Street
Niagara Falls, NY 14303
Continental breakfast, beverages, snacks, and lunch at the Convention Center are included in your registration fee.
Hotel Block
A reduced rate block at the Sheraton Niagara Falls is now open. This premier hotel is conveniently located in the heart of Niagara Falls tourist district, steps from the brink of majestic Niagara Falls, and directly connected to the thrills at Seneca Niagara Resort & Casino. Sheraton Niagara Falls is the region's inclusive hotel, offering everything needed for a perfect stay including The Reef Beach Club & Pool, At the Falls Arcade, an on-site Spa, and four restaurants.
Niagara Falls, USA Attractions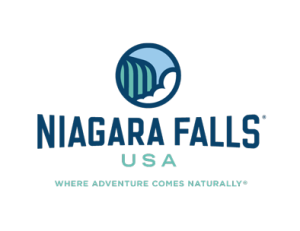 The Niagara Falls Convention Center (NFCC) is in the heart of the downtown tourist district in Niagara Falls, New York. The NFCC is surrounded by hotels, restaurants, attractions, outdoor adventure activities, and is footsteps from the iconic Niagara Falls!
Getting to Niagara Falls
Registration Rates
Please note that attendance at this event is limited to board members, staff, and lobbyists of state ambulance or EMS associations and EMSNext award recipients.
State Ambulance / EMS Association Leader  | AAA Member $300 / List $600
AAA Board Member, Committee Chair, Vice Chair | AAA Member $300
EMSNext Young / Diverse Leader | AAA Member $150 / List $300
NOTE: The highly interactive nature of this event precludes offering remote participation.