2020 Medicare Reference Manual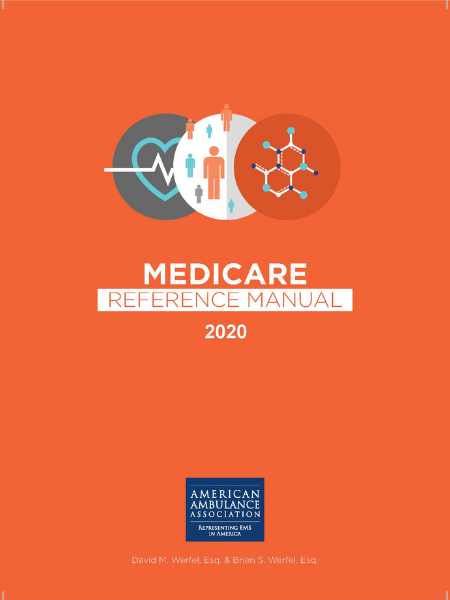 Regular Price: $400.00
Member Price: $200.00
Your Price: $400.00
By David Werfel, Esq & Brian Werfel, Esq
The American Ambulance Association's 2020 Medicare Reference Manual is a must-have for ambulance services that bill Medicare for transports.
COVID-19 Update
Upon purchase of a Medicare Reference Manual, you will receive a link to download a PDF e-book immediately. (The link will appear in your order confirmation.)   Physical books will be shipped within two weeks of purchase. Thank you for your patience and support.