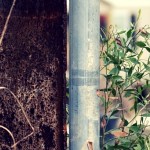 10 Years Later: Remembering EMS Response to Katrina & Rita
AAA honors the EMTs, Paramedics, dispatchers, and leaders of the dozens of ambulance services who answered America's most desperate call for help.
Ten years ago, in August and September of 2005, the one-two punch of Hurricanes Katrina and Rita devastated over 93,000 square miles across 138 counties and parishes in Louisiana, Mississippi and Alabama. Together, the two storms caused $150+ billion dollars in damage and resulted in the deaths of more than 1800 people. Within this tragic narrative, the rapid and effective mobilization of EMS—particularly private EMS—stands out as an incredible accomplishment in disaster response and humanitarian relief.
On Monday, August 29, 2005 Hurricane Katrina made landfall on the Gulf Coast. By 7:30 on Tuesday morning the levees in New Orleans had collapsed, and later that same day the leadership of the American Ambulance Association (AAA) would receive the first of many requests for assistance from FEMA. Within hours of this first request, AAA members began making their way into the devastation and chaos Katrina had left behind.
All told, 148 ambulance services from 42 states participated in the response to Hurricanes Katrina and Rita, sending more than 500 ambulances and 1500 personnel to assist. AAA's volunteer leadership and staff served as an information repository and allocation distributor for the initial deployment.
In areas devoid of basic utilities, medical resources, and even sufficient food, EMS was a lifeline. EMTs and Paramedics evacuated survivors, provided medical care, and transported supplies, in addition to providing a comforting presence to those left behind. The tenth anniversary of this disaster gives us a unique opportunity to honor the EMS heroes who would not leave despite personal loss, and those who willingly drove into a situation from which most others were fleeing. Join us in thanking those who served.
Member Photos
Member Stories
"The mayor swiftly responded and gave us permission to kick the doors in and set up shop… It was amazing to work that closely with people I had just met; to form that bond and establish almost immediately a cohesive team to get these critical tasks accomplished. I learned you can't be shy, don't just do what you are told—you have to take initiative and responsibility. "
– Richard Raymond, CEO of Armstrong Ambulance | Read Rich's full story
Member Videos

– Greg Doyle, General Manager of Gulfport, MS AMR
Share Your Story
Are you an EMS professional who served in Katrina or Rita? Please send AAA your photos and reflections, and we will share them with your colleagues on this page.
AAA Archive
Please let the AAA know if your service participated in the response to Hurricanes Katrina and Rita by completing this short form.