Alternative Claims Management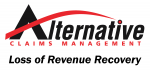 Description
Alternative Claims Management (ACM) specializes in the recovery of Loss of Revenue, Diminution of Value, Physical Damage, equipment, and other items associated with vehicle accidents. For over 21 years we have been laser-focused on the recovery of both soft and hard costs for our clients. Let ACM find uncollected and under-collected insurance funds you may be owed. Depending on your state statute, we can go back up to 6 years to recover these funds. As one of our clients stated, "Don't leave money on the table!".
Benefits:
• No upfront costs or fees, we work strictly on performance.
• Proprietary system for Loss of Revenue that maximizes your recovery.
• In house legal team and accident recreation specialist, when liability is in question.
• Recovery of closed claims up to 6 years old, even if the physical damage has been paid.
• Independent appraisal program that maximizes recovery for Diminution of Value.
• Online portal to submit claims, check claim status and communicate with our client service team 24/7.
Many of the top ambulance firms, captives, and insurance agencies utilize ACM for their clients. You should too! There's no risk, only reward. Contact us for a free claims analysis.
"Maximizing Damage Claim Recovery since 1997"