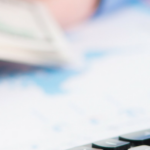 Affinity Program Application
Thank you for your affiliate membership to the American Ambulance Association. We deeply appreciate your commitment to serving the industry.
If you would like a special discount, free resource, or bonus gift included on the forthcoming AAA Affinity Benefits page, please complete all fields below. A few key notes:
– Limit one affinity offer per affiliate member company
– All offers must be valid through the end of the current calendar year
– Affinity program offerings must be specific to AAA members and cannot be available to the general public
– All affinity offers are subject to approval by AAA
Offers will be reviewed weekly. If approved, they will be posted to the AAA site within ten business days.
Should you have any questions, please contact Aidan Camas at acamas@ambulance.org. Thank you for your ongoing support and participation!