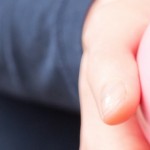 Savvik Buying Group

Did you know that hundreds of member organizations take advantage of AAA's SAVVIK™ Buying Group membership benefit?
Savvik, formerly the North Central EMS Corporation (NCEMSC), through AAA was founded in 1997 as a nonprofit coop that negotiates best prices on millions of items ranging from fully-loaded ambulances to stretchers to office supplies to boots for individual employees.
Get Started
Vendor Highlights
Henry Schein, Inc. is the world's largest provider of health care products and services to office-based dental, animal health and medical practitioners. A Fortune 500® Company and a member of the S&P 500® and NASDAQ 100® Indices, the company offers a selection of more than 100,000 products in stock, as well as more than 150,000 additional products available as special-order items. The Company also offers its customers exclusive, innovative technology solutions, including practice management software and e-commerce solutions, as well as a broad range of financial services.
Did you know that Savvik Buying Group shares back a portion of proceeds on sales through Henry Schein with the American Ambulance Association! This means by buying the supplies that you need at a great price through Savvik, you also support our AAA initiatives everyday!
Savvik's agreement with Bound Tree came to an end in August 2015. However, Savvik is proud to announce a national contract with Henry Schein for medical supplies and pharmaceuticals. This program is tailored to fit your needs, and is already competitively bid, so there is no extra work for you to do should you choose to make the switch to Henry Schein.
Henry Schein is a $10 billion Fortune 500 company that in 2014 was voted one of the most ethical companies to do business by the Ethisphere Institute.
Helping drive down costs and keeping providers accountable is a large part of what Savvik does everyday to assist all AAA members. Changing suppliers is a big deal for any organization, but with trusted partners like Savvik and Henry Schein we are confident that this program will save you the time and money that your service deserves.
ZOLL
(Just Updated!)
Save big on the ZOLL products you already buy, including AEDs, ALS Monitors and Defibrillators, and Automated CPR Devices, as well as accessories and product upgrades! If you need two or more units, mention to your ZOLL rep that you'd like to be on the Savvik contract, and they will take care of the rest. Why pay more?
---
Through SAVVIK, Grainger offers a deeply discounted program on Public Safety supplies and it is available to you through our national cooperative contract. You will get a minimum discount of 10% off on over 1 million products and up to 45% off on certain categories! Grainger and Savvik have established a Core List of Public Safety items.  Check out several current Grainger discounts. In addition, this program allows each member to designate their own Custom Core "Hot List" to help you save the most on products you use everyday.  Learn how to register with Grainger and start purchasing today!