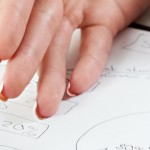 Labor Relations Consultation Request
Thank you again for membership to AAA, as well as your service to the community. As part of your AAA member benefits package, you have access to a free consultation with our trusted labor relations advisors, F&H Solutions Group.
Please complete the request below to ask questions about union negotiation, labor relations, discipline and discharge of unionized employees, union campaign dos and don'ts, and more. It will be shared with our consultant automatically, and a response can be expected within five business days.
Should you have any questions, please contact hello@ambulance.org. Thank you for your continued support of AAA.