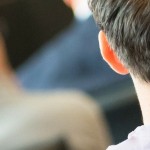 Ethics Committee Interest Form
Please complete the form below to apply to participate in the Ethics committee.
Please note that your organization must be an active member of the AAA for a minimum of two (2) consecutive years in order to be eligible to participate.
AAA Board of Directors and candidates to be on the Board of Directors, may not participate
---
Ethics Committee Interest
Please let us know if you're interested in joining a committee by filling in the form below. *Please note that there is a maximum of two employees from a single company on any individual committee.