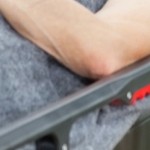 Stretcher Van Transportation
June 19, 2013
Issue
In the 21st century health care environment in the United States, taxpayers and insurers alike constantly seek ways to reduce health care expenditures. In this context, some have proposed that stretcher van transportation be included as a covered benefit under the Medicare Program.
AAA Position
The American Ambulance Association opposes the use of stretcher vans to transport patients. Accordingly, the AAA opposes Medicare reimbursement for stretcher van transportation. The AAA is opposed to such a policy because we believe that it is not in the best interest of the patients being transported. Actual experience from across the nation makes it clear that patients are being put at risk every day as a result of being transported in vehicles that are not staffed or equipped to meet their medical needs. Ambulance transportation is a medical service, and includes medically trained EMTs to attend to the patient's medical health and safety needs. Stretcher vans are a form of non-medical transportation. The AAA believes that it is misguided public policy to blur the distinction between the medical care provided by ambulance services and non-medical transportation such as stretcher van and wheelchair van services.
Background
Policies vary on this issue across the country. States such as Alabama, Michigan and Ohio have banned the use of stretcher vans outright, due to patient handling and monitoring concerns. Other states permit this form of transportation under strict regulation by state health agencies (such as California and Illinois). Still other states do not regulate these vehicles as a form of medical transportation, electing instead to regulate them as "vehicles for hire" (i.e., livery transportation).
Conclusion
The AAA believes that transportation by stretcher van is unsafe and inappropriate for patients with ongoing medical needs. The appropriate mode for these patients should be a highly regulated ambulance, staffed by medically trained professionals. The AAA further opposes Medicare reimbursement for stretcher van transportation as it believes that reimbursement by this important federal program would create a financial incentive to transport these patients by stretcher van, at great potential risk to patient health.
Board Action: Approved by the AAA Board of Directors on June 19, 2013.