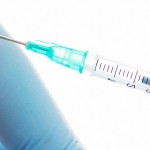 Smallpox Vaccination of Health Care Workers
January 6, 2003
Voluntary Smallpox Vaccination of Health Care Workers: Making An Informed Decision
No doubt by now many of you have been contacted by your state or local health departments in relation to the efforts currently under way to prepare for a possible smallpox attack. It is critical to understand that this effort is a direct result of President Bush's directive in relation to homeland security and in preparation of a possible bio-terrorist attack on our country. The following information is being provided in an effort to help you better understand the president's initiative and help you in making the determination as to what choices you and your organization have in relation to this effort. Understand that your decision as to whether you participate in the vaccination program or not is entirely your decision and 100% voluntary. Decisions on whether or not you participate in the program should be made carefully and only with a full understanding of the risks, some of them serious, that may be involved. Excellent sources to aid you in this decision process are available on this website and we urge you to review them thoroughly before making your decision.
In making your determination you will first need to understand that this program is due to be implemented in phases and according to an aggressive time schedule that has been set by the president. There are three separate and distinct phases of which phase I is due to begin Friday, January 24, 2003. Phase II and III dates have yet to be determined but it is anticipated that these dates will also follow a relatively aggressive schedule. Obviously, should there be an actual attack or outbreak, these timeframes and schedules may change dramatically. Since phase II and III are largely dependent on the completion of phase I this document will not address issues related to Phase II or III at this time.
Phase I involves the voluntary vaccination of 500,000 healthcare workers and other allied agencies. Stage one begins the process of protecting the people of our nation and offers protection to persons who have the highest likelihood of exposure should an incident, attack or smallpox outbreak take place. This phase is designed to include EMS agencies and other responders who may be the first to be exposed to victims of a smallpox attack. The intent is to develop "response teams" that are vaccinated against smallpox so they can be protected from this sometimes deadly disease. This will involve limited numbers of EMS staff from select organizations who volunteer to participate. Although it is not clear that there are set numbers of teams in any state, it is known that many EMS agencies have already been contacted to be part of those initial response teams. These teams appear to be chosen based upon demographics and their ability to designate enough volunteers from within their organization. These teams will be designated to staff ambulances that may transport victims of an attack. Keep in mind that phase I is totally voluntary, both from an organizational standpoint as well the individuals of the service. No individual or service should feel pressured or coerced to participate under any circumstances.
When making your decision as to whether or not to participate it is critical that you, and the volunteer vaccines, are fully educated on the risks, coverage, and benefits of the program. Excellent sources to aid you in this decision process are available on this website and we urge you to review them thoroughly before making your decision.
Some Key items that you may wish to consider are as follows:
How will volunteers be solicited such that no employee feels coerced or required to participate in the voluntary small pox vaccination program?
What specific and objective criteria will be used to select or exclude volunteers?
What is the risk/benefit to the employee, company, family members, and the community?
How will adverse reactions to the vaccine be recorded and reported?
What collaborative local efforts are in place so that your organization has access to local, state, and perhaps federal resources to help with the implementation of the program?
How will each selected employee be provided detailed education regarding the risks, benefits, contraindications and the safety procedures associated with receiving the small pox vaccine?
What documentation will be used to establish non-coercion, voluntary participation, all objective eligibility criteria are met, risks/benefits were explained/understood, informed consent achieved, and understanding of organizational expectations of those who have received the small pox vaccine (i.e. duty to respond)?
What strategic planning or techniques will be employed to minimize employee absences and staffing problems secondary to multiple employees concurrently suffering adverse effects from the vaccine?
How will each vaccinated employee be afforded an opportunity to visit an appropriate health care provider, every two days over a two week period, in order to have the dressing changed, the vaccination site inspected, and to undergo other required post-vaccination measures?
What procedures will be used to assure the vaccination site is kept covered to prevent secondary infection of coworkers, patients, family members or the general public?
How will the previous items be addressed for individuals that receive the vaccine from another public agency or employer – and who also work for you?
In summary and as a member of the smallpox liaison committee being coordinated by the Institute of Medicine, it is obvious that this is an issue that needs to be considered based upon facts and knowledge of the subject. Caution needs to be exercised so that decisions are based on science and study. Your staff and organization need to understand that those who choose to be vaccinated and participate are making a conscious and voluntary decision to support their country. False assumptions of being protected under the new Homeland Security Act of 2002, for those that choose to participate, need serious consideration. Protection for your agency and employees may not be adequately provided, if at all, through workers compensation, commercial or private insurers and the financial burden may rest solely with the individual vaccines. This document is provided as the base for some of the decisions you will most likely face in the near future. Other documents will follow as we learn more about this most important national health issue.