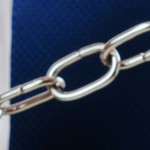 Medicare Fraud Statement
May 20, 2013
As the primary association representing ambulance suppliers and providers in the United States, the American Ambulance Association (AAA) condemns Medicare fraud in any form. The AAA is committed to eliminating any improper billing in the Medicare ambulance benefit, and continues to provide education, training, and compliance programs to its members to ensure proper compliance with all Medicare laws and regulations. In fact, as a condition of members in the AAA, entities that provide ambulance services must not be excluded from the Medicare and Medicaid programs. We also provide a series of educational materials, including publishing the Medicare Reference Manual annually, producing webinars on compliance that can be accessed 24/7, and developing best practices.
Founded in 1979, the AAA's Mission is to promote health care policies that ensure excellence in the ambulance services industry. The AAA represents ambulance services across the United States that participate in serving more than 75% of the U.S. population with emergency and nonemergency care and medical transportation services. The Association views prehospital care not only as a public service, but also as an essential part of the total public health care system.
Ambulance services are the front line and initial access point of our local and national health care and emergency response systems. Ambulance services provide crucial medical emergency response to patients when they need it most. They also assist beneficiaries who require skilled medical transportation and services in certain non-emergency situations. Medicare regulations specify that non-emergency medical transportation may occur only when the patient's medical condition is such that there is no other way to safely transport him or her. AAA member companies are committed to providing only appropriate medical care.
The AAA has worked with Congress, the Administration, and its member companies to ensure the integrity of the Medicare system. The AAA has proposed forward-thinking solutions to address concerns related to non-emergency dialysis transports. The AAA supports strong fraud and abuse prevention measures, including preauthorization for dialysis transports, pre-payment review for new providers of dialysis transports, unannounced site reviews, financial stability requirements, and a moratorium on new providers in areas of program integrity concern. The AAA calls on Congress to pass these important measures as part of ambulance fee schedule reform.
The AAA remains committed to a strong Medicare system. The Association will continue to work with its members, the federal government, and other stakeholders to preserve access to critically important and medically necessary ambulance services.