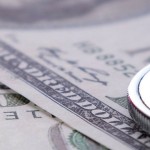 Federal Pricing Restrictions
Federal Restrictions on Pricing Ambulance Services
March 10, 2009
This document is designed to provide an overview of what is required under the Federal Anti-Kickback Statute and the Substantially-in-Excess Rule.
Introduction
One of the questions that is often raised by ambulance service providers involves legal restrictions on discounting. Healthcare facility principals constantly ask ambulance service providers to discount prices for facility responsible transports. Ambulance service providers may believe that they have some pricing flexibility but are concerned that any action they take may subject them and their customers to liability under the Federal Anti-Kickback Statute and the Substantially-in-Excess Rule.
Ambulance service providers are urged to consult with their attorneys, accountants and/or healthcare consultants before establishing policies for their companies/facilities. Applications of these laws are fact intensive and a small change in the facts could well lead to a different legal conclusion. This policy document is designed to present the issues and explain the type of analysis required to address the issues. Since the laws in question are criminal in nature and individuals (both providers AND receivers of said services) who violate these laws may be convicted of a felony and jailed for up to five (5) years, it is essential that each company/facility consult its own experts before acting.
All ambulance service providers must clearly understand and comply with both:
(a) The Federal Anti-Kickback Statute (42 U.S.C. §1320a-7b(b)(1) and (2)), and
(b) The Substantially-in-Excess Rule ((42 U.S.C. §1320a-7(b)(6)(A))
I. Anti-Kickback Statute
a. Legal requirements. The federal Anti-Kickback Statute (AKS) (42 U.S.C. §1320a-7b(b)(1) and (2)), is a criminal law intended to prevent the solicitation or payment of kickbacks in exchange for federal health care program (e.g., Medicare and Medicaid) referrals. The law prohibits ambulance service providers and other health care service providers from offering health care facilities (or others) anything of value to induce those facilities to refer Medicare or Medicaid patients to the ambulance service provider. It also prohibits health care facilities from soliciting discounts, gifts or anything of value for referrals of federal program business. Ambulance service providers or other health care providers that knowingly or willfully violate AKS are subject to jail sentences of up to five years; fines of up to $25,000; civil monetary penalties of up to $50,000 per violation, exclusion from participation in federal programs, and possible liability under the Federal False Claims Act (31 U.S.C. §3729-33).
The AKS is designed to eliminate situations where a health care provider such as an ambulance service will offer a hospital or a skilled nursing facility (SNF) a discounted price on facility responsible transports based on a written or unwritten agreement or understanding that as a condition of getting the discount, the hospital or SNF will give the ambulance service provider all of its full fee federal program or Medicare transports1. In this connection, the Office of Inspector General (OIG) at the Department of Health and Human Services (HHS) will look at the intent of the parties. Even if the intent of the Agreement is to pass on a legitimate discount, if one purpose of the parties is to offer the discount as an inducement for getting federal program business, the parties have violated the AKS2 and both the ambulance service and the hospital or SNF have potential criminal liability.
Does this mean that an ambulance service has to charge a hospital or SNF the full Medicare rate for all transports?
No, it does not. However, it does mean that an ambulance service provider cannot utilize profit it makes on a hospital's or SNF's Medicare or federal program transports to subsidize discounts it provides for the hospital's or SNF's facility responsible transports. It also means that the hospital or SNF cannot solicit below cost bids on facility responsible transports based on a written or unwritten agreement to refer federal program business.
The OIG is authorized to provide advisory opinions regarding AKS and "Substantially-in-Excess" issues. In Advisory Opinion No. 99-2, the OIG recognized that there well may be situations where a discount from the Medicare schedules may be justified based on the ambulance service provider having significant reduced costs in serving one class of patients compared to another class of patients. Under the law, ambulance service providers are allowed to discount prices for such patients to reflect these reduced costs.
In examining situations where ambulance service providers offer discounts, the OIG will examine whether standing alone, the discount makes business sense assuming that there will be no other business referred by the hospital or SNF. Discounts that are suspect are discounts that are below the supplier's fully loaded costs or discounts that are lower than the prices charged to another buyer with a similar volume of business but who does not have potential federal health care program business.
Before providing a discount, the ambulance service provider should be able to show that the discounted price offered by the ambulance service provider to the health care facility is based upon "fair market value," meaning that the price of the ambulance service is the same as would have been reached as the result of bona fide bargaining between well-informed buyers and sellers whom are not otherwise in a position to generate additional business for the other party. A good faith estimate of fair market value must document that the prices are "commercially reasonable" and are not based on referral of Medicare or Medicaid business. A careful review of OIG 99-2 will be helpful in making a fair market value analysis.
The AAA takes no position as to whether you should enter into discounts with nongovernmental payers, nor does the AAA recommend any particular level of discounts. Determining your individual organization's fair market value costs includes a number of cost variables/data. Profit factors and geographic market factors must be included as well. It is imperative that ambulance service providers work with their attorneys and accountants to insure that they can prove that any discount offered is based upon "fair market value."
II. Substantially-in-Excess Rule
Assume that you decide that you have a situation where you can now justify a discount. You have made your economic analysis and you can show that the discounted price is in fact cost justified. You have met the "fair market value" test. Although you may be in compliance with the AKS, you still must comply with the "Substantially-in-Excess" rule. The fact that you comply with one of these statutes does not mean that you comply with the other.
a. Legal Requirements. The Substantially-in-Excess Rule ((42 U.S.C. §1320a-7(b)(6)(A)) is intended to insure that Medicare does not pay significantly higher prices than other payers for the same goods and services. Generally, an ambulance service provider should not charge Medicare more for the same goods and services than it charges on average other buyers for the same goods and services unless it can economically justify the lower price to the other buyer.
In a letter dated April 20, 2000 to the American Ambulance Association, the OIG stated that under the Substantially-in-Excess rule, ambulance service providers are entitled to discount where there is "good cause" (economic justification) for the disparate pricing. The OIG further indicated that the "Substantially-in-Excess" rule would not be enforced unless that price charged to Medicare exceeded the median or average charge that the ambulance service provider made to all other similar customers.
Unfortunately, how and when the "Substantially-in-Excess" rule will be applied has not been clearly defined. However, if your negotiated rate with major third party payors is consistently below the Medicare rate, an obvious issue exists. Companies and facilities in violation of the "Substantially-in-Excess" rule can be sued for civil penalties and barred from participation in federal programs.
III. OIG Guidance
The Office of Inspector General of HHS is the office responsible for providing guidance to the health care community regarding the AKS and the Substantially-in-Excess Rule. In meeting this responsibility, the OIG will review a specific proposed transaction between an ambulance service and a health care facility and provide the parties with a written advisory opinion explaining whether the transaction may be in violation of the AKS or the Substantially-in-Excess Rule. However, the utility of an advisory opinion is limited as it is based on the facts presented to the OIG in the fair market value determination made by the company requesting the advisory opinion and the OIG does not audit the company's process to see if the determination included all the necessary data. The OIG opinions are published in a redacted format so that the names of the parties are not disclosed. In each of the published opinions, the OIG states that the advice provided only relates to the specific transaction in question and cannot be relied upon by other parties. Nevertheless, the OIG opinions are informative as indications of current enforcement policy. If you believe that the terms of a proposed transaction you are negotiating may violate the law, you can request an OIG opinion that specifically addresses the proposed transaction.
The OIG has also published general information designed to assist ambulance services and health care facilities in meeting their respective responsibilities. The OIG published a Supplemental Compliance Program Guidance for Nursing Facilities (73 Fed. Reg., 190) on September 30, 2008. The OIG published a similar document for ambulance services in 2003 (see OIG Compliance Program Guidance for Ambulance Services, 68 F.R. 14245, March 24, 2003). Both documents have significant discussions of the AKS. We recommend that ambulance service providers and SNF's carefully review these documents.
Conclusion
AAA is dedicated to facilitating our members' efforts to meet the health care needs of American consumers at the most competitive costs. In this context, members must recognize that in developing pricing practices, it is essential that they fully comply with the AKS and the Substantially-in-Excess Rule.
---
1 OIG Supplemental Compliance Program Guidance for Nursing Facilities, 73 Fed. Reg. 190, September 30, 2008.
2 Ibid., p. 56841.