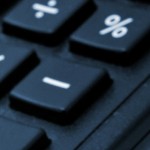 CMS Data Release Position Statement
April 17, 2014
On April 9, the Centers for Medicare and Medicaid Services (CMS) released data describing the number and type of health care services provided by physicians and other health care professionals in 2012. Although extremely different than other health care providers, ambulance services were included in the data release.
The American Ambulance Association (AAA) supports increased transparency in the way Medicare pays providers for the care provided to beneficiaries. For example, the AAA continues to encourage the Congress to allow CMS to conduct a survey of ambulance providers to better understand the cost of providing care to Medicare beneficiaries throughout the United States.
However, the data set released last week if examined in isolation could lead to confusion among beneficiaries and policymakers. Transparency is only useful if the data provided is meaningful. Thus, we urge those reviewing the data to also consider the context of the current Medicare ambulance payment model.
Ambulance services are unique in many ways and differ significantly from other types of Part B providers.

They are complex organizations that vary greatly. There are several types of services, including: private, governmental, volunteer, and fire-based services. The vast majority of these services provide emergency and non-emergency services, which include not only transport, but also medically necessary health care services. The majority of ambulance service providers are small businesses and often the only provider of emergency and nonemergency ambulance services for their community.

Ambulance services are subject to greater regulation at both the federal and state levels.

For example, ambulance providers must be available 24 hours a day/7 days a week to provide services to beneficiaries. They must also be ready for any situation that presents itself. This "cost of readiness" often requires additional personnel, equipment, and vehicles to meet the medical needs of the communities they serve. Ambulance services are also subject to strict state and local requirements that mandate everything from staffing and minimal levels of equipment and supplies on vehicles to maximum response times.

Ambulance services are chronically underfunded.

The Government Accountability Office (GAO) has consistently found that Medicare reimburses ambulance service providers below the cost of providing care. Most recently, in October 2012, the GAO estimated the average Medicare margin was a negative one percent without the Medicare add-ons and on average only 2 percent with the add-ons taken into account. This report echoed results from the 2007 GAO report that also concluded that ambulance service providers are reimbursed below the cost of providing care.
For these reasons, it is inappropriate to compare other provider data to that of ambulance services. Given the higher costs and unique service profile, it should not be surprising that the ambulance service provider data are significantly different than those of other Medicare Part B providers. Because ambulance service providers are organizations rather than individual practitioners, they are likely to appear among the top recipients of Medicare payments in these communities. The data represent $77 billion in Medicare fee-for-service payments in 2012. Yet, payments to ambulance providers represent only approximately one percent of total Medicare spending.
The AAA remains committed to working with CMS to advance our common goals of ensuring transparency and that payment rates cover the cost of providing care to beneficiaries. Ambulance services are a vital and integral component of our nation's health care infrastructure; thus, it is important to understand the full scope of data – costs as well as payments – when evaluating these life-saving and life-sustaining services.
---
About the American Ambulance Association
Founded in 1979, the AAA's mission is to promote health care policies that ensure excellence in the ambulance services industry and provide research, education and communications programs to enable its members to effectively address the needs of the communities they serve. The American Ambulance Association represents ambulance services across the United States that participate in serving more than 75 percent of the U.S. population with emergency and nonemergency care and medical care services. The AAA was formed in response to the need for improvements in medical transportation and emergency medical services. The Association services as a voice and clearinghouse for ambulance services across the nation. The Association views pre-hospital care not only as a public service, but also as an essential part of the total public health care system.