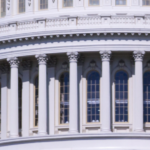 Legislation Tracking
Here is federal legislation that the AAA is currently tracking. Questions? – Contact the AAA's advocacy team at info@ambulance.org.
Bill – Sponsors – Stance:
Non-Emergency Ambulance Transportation Sustainability and Accountability (NEATSA) Act of 2019 – S. 228 – Sen. Bill Cassidy (R-LA) and Sen. Doug Jones (D-AL). – AAA Supports
Summary:

Would restructure the offset passed as part of the Bipartisan Budget Act of 2018 so that a majority of the additional reduction would be focused on those ambulance service agencies in which 50% or more of their volume are repetitive BLS nonemergency transports to and from dialysis centers.
Bill – Sponsors – Stance:
Veterans Reimbursement for Emergency Ambulance Services Act or the VREASA – H.R. 485 – Rep. Scott Tipton (R-CO-3) – AAA Supports

Summary:

This bill directs the Department of Veterans Affairs to treat ambulance services as reimbursable emergency services if:
1) the ambulance request was made because of the sudden onset of a medical condition of such nature that a prudent layperson would have reasonably expected that a delay in seeking immediate medical attention would have been hazardous to the individual or could reasonably expect the absence of immediate medical attention to result in placing the individual in serious jeopardy, and
2) the individual is transported to the closest and most appropriate medical facility capable of treating such emergency medical condition.
Bill – Sponsors – Stance:
End Surprise Billing Act of 2019 – H.R. 861 – Rep. Lloyd Doggett (D-TX-35) – AAA is monitoring this legislation.
Summary:

Legislation is designed to curb "surprise billing" by hospitals (i.e., situations in which patients face unexpectedly high charges because a hospital and/or its providers are out-of-network).
The bill does not, on its face, apply to ambulance services. However, as discussed below, its advance notice and consent requirements (which apply only to hospitals) could be interpreted to include ambulance transportation for scheduled, non-emergency hospital services. In addition, because H.R. 861's billing limitations apply to both hospitals and providers of services and suppliers, they could be interpreted to include both hospital-based ambulance providers and ambulance suppliers.