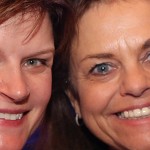 Advertising & Sponsorship
Partnership with the AAA Lets You Brand for Success and Supports Vital Funding for All of EMS.


Supporting the work of the American Ambulance Association through sponsorship lets your customers know you are committed to their future. From live and online events to digital marketing, the American Ambulance Association offers a variety of ways to build brand awareness, find leads and drive sales. If you're looking for creative and effective ways to target your buyers, the Advertising & Sponsorship team is here to work with you to provide a perfect match for your marketing needs.
Advertising Opportunities
The Digest Banner Ad
Submit your linked banner ad for our extremely popular Digest.
Purchase one week (3 issues) or more and receive click through statistics.
Purchase a month and get a linked story within the digest.
One week: $500, Two weeks: $1,000, One month: $1,500
The Response Times Quarterly Banner Ad
Published quarterly, The Response Times focuses on noteworthy industry stories,
legislative updates, member news, surveys and information vital to our members day to day operations. Ranked a benefits favorite among our members, you'll reach your targeted audience with our strategically placed banner and thumbnail ads. Limited to 4 unique advertisers for one-time distribution. $1,000
EMSExpert
Published on monthly on the last day of the month, EMSExpert is distributed to all AAA contacts.  Capturing the best of our blog, member advisories and practical advice from AAA leaders and counsel, EMSExpert is quickly becoming our most read communication.  Limited to two unique advertisers for one-time distribution. $500.
Webinar Sponsorship
Drive Your Brand Loyalty and Awareness by Sponsoring an American Ambulance Association Webinar.
With the growing time and budget pressures ambulance services
face, the convenient training options available through the AAA's
live and on-demand webinars are more important and desirable
than ever.
Cost per webinar $500
Sponsor includes logoed intro slides and time to introduce the speaker or present your product neutral content.
Multiple sponsorship opportunities are available to promote your brand and showcase your products long before you ever set up your exhibit in Nashville. Below are just a few examples of our premium packages, but we are happy to create custom packages designed to your preferences, needs, and budget.
Ready to move forward?
Submit a Ticket to Contact AAA Staff
Together we'll build the appropriate package to effectively feature your organization and products.