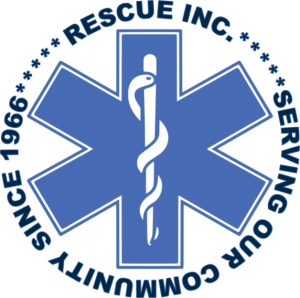 Rescue Inc
Brattleboro, New Hampshire
70 Staff | 4 Quarantined in 2020
Rescue Inc is a private non-profit service in Southern Vermont. Founded in 1966 as a volunteer organization responding to local emergency calls, Rescue today is mission-driven; providing emergency medical treatment and transportation, specialized rescue services, community education, and transportation of critical patients between area hospitals. Out of two stations, and with a fleet of 9 ambulances and 3 response vehicles, we provide timely and efficient service in our five hundred square mile coverage area in Southern Vermont and Southwestern New Hampshire. 2020 has brought the challenges of COVID-19 and supply line shortages, but also the development of new programs including EMS ultrasound and EMT hybrid courses to our community.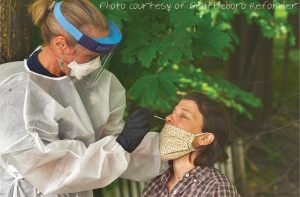 During the COVID-19 crisis, Rescue Inc stepped in with resources to engage in critical work for public health. In collaboration with the health department, Rescue Inc provided expanded transport capabilities; transporting COVID positive persons to isolation facilities for recovery. Our crew of medical providers staffed pop-up testing sites and have screened thousands over the last several months. As a way to limit exposure, our providers were called upon to facilitate mobile testing and would travel to test a single person or whole families in their own homes. Our MCI trailer was redesigned as a COVID pop-up testing facility, stocked with supplies, and available for rapid deployment of testing capacity. Rescue Inc is fortunate for the support and teamwork of the community. Contributions fitting of a unique time showed up at our door; paper towels for handwashing, handmade masks, specially designed airway boxes, and much more. Rescue Inc was able to provide respirator fit testing for several local healthcare facilities so they could safely take care of their patients. A pandemic at a global level; in our little corner of Vermont, we take care of each other.