FREE WEBINAR
View On-Demand Webinar
Join Dr. Ed Racht, Chief Medical Officer, and Randy Strozyk, Executive Vice President Operations for Global Medical Response and Hanan Cohen, Director of MIH-CP and Jim O'Connor, Vice President for Empress Ambulance Service for a compelling webinar straight from the front lines of the COVID-19 pandemic.  The panelists will discuss workforce safety and wellness, treatment and transport changes, lessons learned, and the challenge of providing services in some of the hardest-hit areas of our country.
View Global Medical Response's COVID-19 resource site►
Presenters:
Ed Racht, M.D.
Chief Medical Officer, Global Medical Response 

Dr. Ed Racht has been involved in Emergency Medical Services and healthcare systems for more than 30 years. He currently serves as Chair of the Texas EMS, Trauma and Acute Care Foundation, an organization that provides advocacy, strategic planning and healthcare system credentialing in the State of Texas.
Dr. Racht has been Chief Medical Officer for American Medical Response (AMR) since 2010. Prior to this role, he served as the Chief Medical Officer and Vice President of Medical Affairs for Piedmont Newnan Hospital in metro Atlanta. Dr. Racht was the first full-time Medical Director for the Austin/Travis County Emergency Medical Services System, where he spent 13 years. The System was nationally recognized in the Institute of Medicine's Report on the state of emergency care for its collaborative approach to challenging healthcare integration issues.
Dr. Racht received his undergraduate and medical degree from Emory University in Atlanta and completed his residency at the Medical College of Virginia.
Dr. Racht is the recipient of numerous awards including being named EMS Medical Director of the Year for the State of Texas, the American Heart Association's Paul Ledbetter MD Physician Volunteer of the Year Award and was named a "Hero of Emergency Medicine" in 2008 by the American College of Emergency Physicians. In 2015, he was the first recipient of the Joseph P. Ornato Excellence in Clinical Leadership Award, and in 2011 received the Slovis Award for Educational Excellence by the U.S. Metropolitan Municipalities Medical Director Consortium. He is also the third Inductee in the Texas EMS, Trauma and Acute Care Foundation Hall of Fame.
Randy Strozyk
Executive Vice President of Operations, Global Medical Response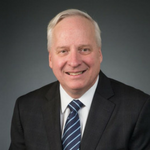 Randy Strozyk has been a leader in emergency medical services for more than 40 years and is an integral part of the GMR/AMR executive team. As SVP of Executive Operations, he is engaged in our overall operations and specific areas such as internal and external integration and our event Medical Services. He has extensive experience in EMS operations and management.  He is a long time member of the American Ambulance Association and is presently the AAA Secretary. Strozyk began his career as a paramedic. He holds a Bachelor of Science degree in microbiology from Washington State University and an MBA from California State University.
Jim O'Connor
Vice President, Empress Ambulance Service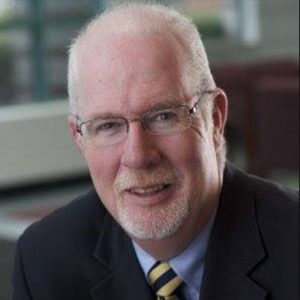 Jim O'Connor is the Vice President of Empress Ambulance of Yonkers, New York. Empress is part of the PatientCare EMS Solutions organization. He has been involved in the Emergency Medical Service (EMS) for over four decades and was one of the first paramedics in Westchester County, New York.
Empress is the contracted provider of 911 emergency medical services (EMS) for the cities of New Rochelle, Yonkers, White Plains and Mount Vernon. Empress has a staff of over 500 employees and has been operating in Westchester County since 1985. They also provide all levels of inter-facility ambulance transportation services for some of the most prestigious hospital systems in the New York metropolitan area.
Jim has been active with many EMS organizations and has held Board positions locally, regionally and on a national level. He was a founding member and first Chairman of the Westchester County Regional EMS Council and has served on the Hudson Valley Regional EMS Council, the New York State EMS Council and the American Ambulance Association in Washington, D.C.
Hanan Cohen
Director of MIH-CP, Empress Ambulance Service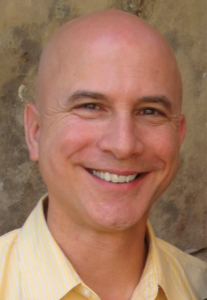 Hanan Cohen is the Director of Corporate Development and Community Paramedicine at Empress EMS a large progressive regional ambulance service and EMS provider. He is a Paramedic and Community Paramedic with 30 years' experience in EMS and Hospital Administration. His focus has been on new program design and application. He has been the administrator for multiple hospital clinical departments as well as a Level 1 Trauma Center. His EMS career has included, rural, suburban and urban EMS systems.
He has spent the past several years researching, developing and implementing MIH-CP programs at Empress EMS providing collaborative community health programs with multiple hospitals in Westchester County and New York City. He is a Certified Ambulance Compliance Officer and member of the American Ambulance Association Payment Reform Committee.