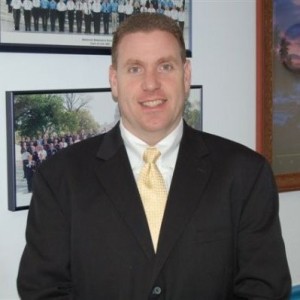 Ron Quaranto
Chief Operating Officer, Cataldo Ambulance Service
Vice President, Massachusetts Ambulance Association
AAA Board, Director Region 1
Somerville, MA
Tell us a little about yourself, please.
I grew up in Natick, Massachusetts and graduated Natick High School in 1988. I am married and have two children; my daughter, Courtney, is 19 and my son, Justin, is 16. I like to exercise. I enjoy hockey, which I play two days a week, and I run 3–4 days a week.
How did you come to work in the industry? How long have you been involved?
In 1989, I began my career at Chaulk Ambulance in Natick, Massachusetts as a chair car driver while taking their EMT course. I worked as an EMT for many years and became a base Supervisor. I went to Paramedic School in 1994, and was certified as a Nationally Registered Paramedic in 1995. I then became a Field Supervisor for AMR and quickly moved up the ranks to Director of Operations overseeing operations from Boston to Worcester. In 2006 I moved over to Cataldo Ambulance Service, where I am currently employed as their COO.
What do you enjoy most about your job?
I enjoy helping people. I like being in my position to help our staff, especially assuring they have the necessary tools and skill set to treat our patient to the best of their ability. I have always enjoyed being in Operations because you never know what the day is going to throw at you. I enjoy staying busy.
What is your biggest professional challenge?
I would say at this time one of the biggest professional challenges I have is making sure we have enough staff to service our patients and accounts to the best of our ability. I also find it challenging to stay connected to our 825 employees spread out over 20 base locations. I feel that staying in touch with employees and having regular face time and good communication with the staff is critical.
What is your typical day like?
My typical day is making sure all departments that report to me have the tools they need to perform their assigned responsibilities. I never have a day where I find I have nothing to do. Follow-through is a priority to me, so making sure tasks are complete and we are responsive to our employees and customers is paramount. I am always looking ahead to see what we can do to raise the bar and become a better service.
How has participation in AAA membership and advocacy helped your organization?
Participation in the AAA has helped me and our service tremendously. Having access to the resources provided by the AAA as well as having the network of EMS professionals to reach out to share best practices has been extremely valuable to me.